Institute of Distributed Systems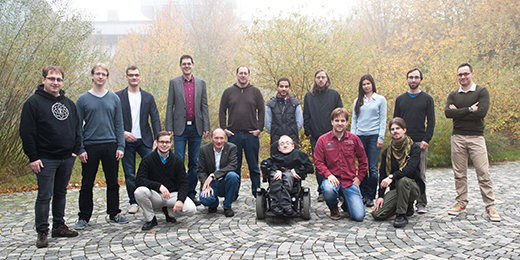 The Institute of Distributed Systems is actively researching scalability, reliability, security and privacy, self-organization, and complexity management issues in distributed systems. We apply our research to a wide range of practical use cases, including cloud computing and vehicular communication networks.
Moreover, we offer lectures and projects related to our research, including computer networks, distributed systems, and security and privacy.
Our Most Recent Publications
Mobile Triage Management in Disaster Area Networks Using Decentralized Replication
Proceedings of the Tenth ACM MobiCom Workshop on Challenged Networks , page 7-12.
Publisher: ACM,
October 2016
ISBN: 978-1-4503-4256-8
UDS: a novel and flexible scheduling algorithm for deterministic multithreading
35th Int. Symp. on Reliable Distrib. Sys. - SRDS
September 2016
Enhanced Position Verification for VANETs using Subjective Logic
Proceedings of the 2016 IEEE 84th Vehicular Technology Conference: VTC2016-Fall
Publisher: IEEE,
September 2016
Specification Mining for Intrusion Detection in Networked Control Systems
25th USENIX Security Symposium (USENIX Security 16) , page 791-806.
August 2016
ISBN: 978-1-931971-32-4
On the Potential of Event Sourcing for Retroactive Actor-based Programming
Proceedings of the 1st Workshop on Programming Models and Languages for Distributed Computing
July 2016
Click here for an overview of our publications.