Institute of Distributed Systems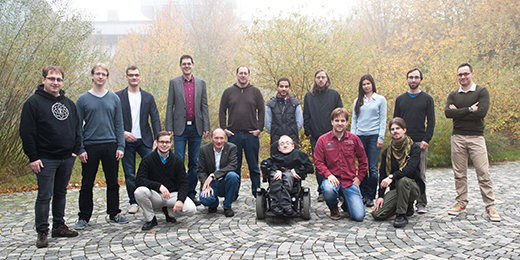 The Institute of Distributed Systems is actively researching scalability, reliability, security and privacy, self-organization, and complexity management issues in distributed systems. We apply our research to a wide range of practical use cases, including cloud computing and vehicular communication networks.
Moreover, we offer lectures and projects related to our research, including computer networks, distributed systems, and security and privacy.
Our Most Recent Publications
Assembling a framework for unkown real-time applications with RTSJ
Proc. of the 13th Int. Workshop on Java Techn. for Real-time and Embedded Sys.
October 2015
Design of the Secure Execution PUF-based Processor (SEPP)
Workshop on Trustworthy Manufacturing and Utilization of Secure Devices, TRUDEVICE 2015
September 2015
REWIRE - Revocation Without Resolution: A Privacy-Friendly Revocation Mechanism for Vehicular Ad-Hoc Networks
In Conti, Mauro and Schunter, Matthias and Askoxylakis, Ioannis, editor, Trust and Trustworthy Computing Volume 9229 of
Lecture Notes in Computer Science
, page 193-208.
Publisher: Springer International Publishing,
August 2015
ISBN: 978-3-319-22845-7
Secure Execution Architecture based on PUF-driven Instruction Level Code Encryption
IACR,
July 2015
A Conceptual Model for Event-sourced Graph Computing
Proceedings of the 9th ACM International Conference on Distributed Event-Based Systems of
DEBS '15
, page 352-355.
Publisher: ACM, New York, NY, USA
June 2015
ISBN: 978-1-4503-3286-6
Click here for an overview of our publications.