Ulm University turns 50!
Ulm University celebrated its 50-year anniversary with a ceremonial act and anniversary ball. The official opening event was the anniversary celebration at the Congress Centre Ulm (CCU) with over 900 guests.
The President of Ulm University Professor Michael Weber opened the ceremonial proceedings with a video clip of the foundation ceremony in 1967. Prof. Weber, computer scientist, became President by election in 2015. In his opening speech he reflected on much more than just the early beginnings. The citizens of Ulm demonstrated a great act of tenacity in order to create their University. Over the past 50 years the institution developed most impressively: international rankings have been listing Ulm University as one of the best young universities in Germany for years.
'Looking at half a century of university history, it is a great pleasure to note how amazingly Ulm University has developed,' Professor Weber says in his opening speech. The continuing expansion of course offers has contributed greatly to the unique and focussed profile of the University, which stands out in comparison to other higher education providers.
State Premier of Baden-Württemberg Winfried Kretschmann, Lord Mayor of Ulm Gunter Czisch, the President of the German Research Foundation (DFG) Professor Peter Strohschneider and numerous other personalities from the local, state and federal government came to offer their congratulations.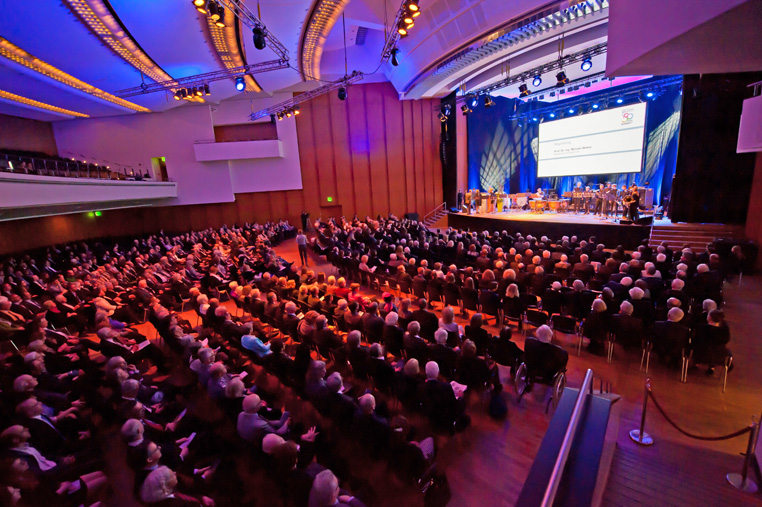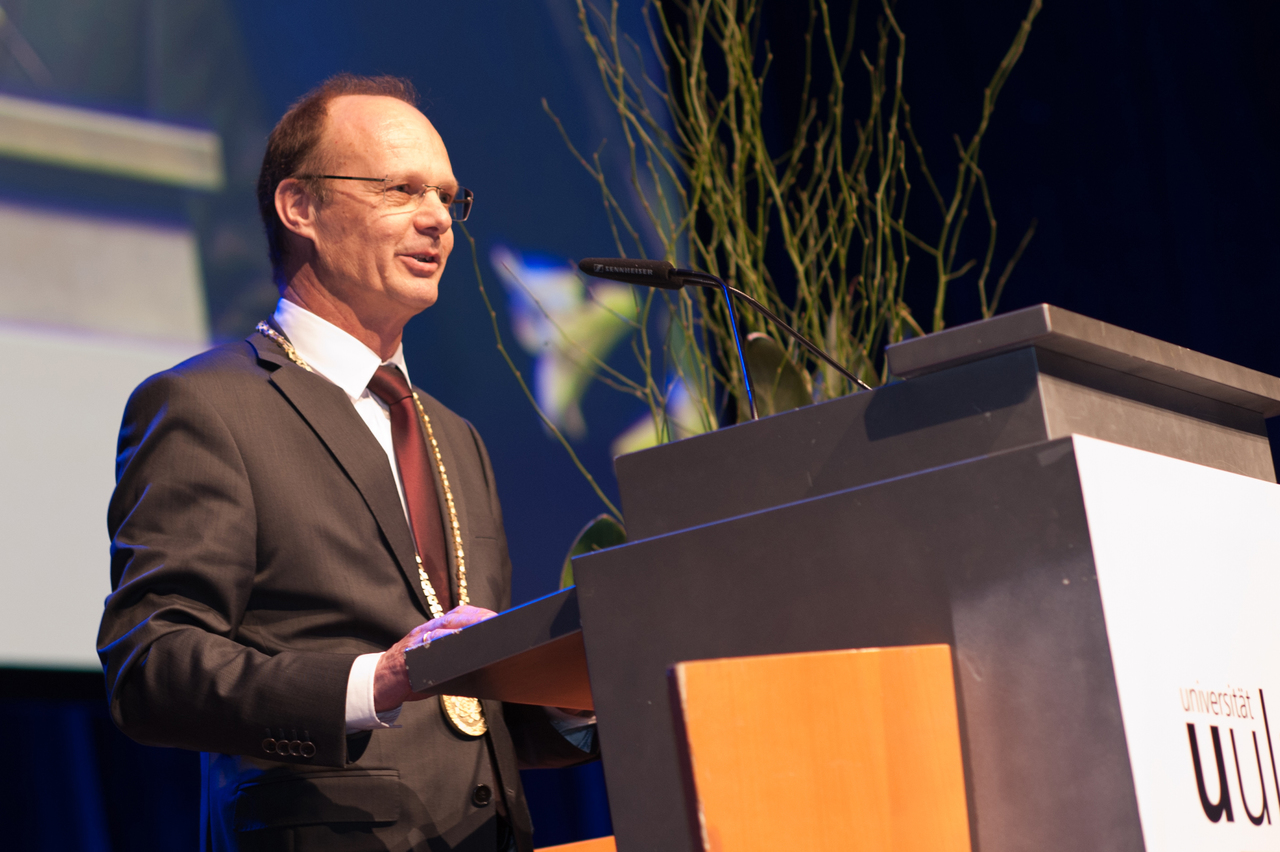 50 years Ulm University
Greeting
Ulm University is planning a year-long jubilee for 2017 in celebration of its founding 50 years ago. This occasion is a great opportunity for the University to celebrate with all its members, friends, partners and supporters. It is with great pleasure that I present to you today the complete programme for the jubilee year of 2017, and I cordially invite you to share in the festivities.
ULM LECTURES in english
Prof Emmanuelle Charpentier: CRISPR-Cas9: a game changer in gene editing and genome engineering
The CRISPR-Cas9 system has recently emerged as a transformative technology in biological sciences, allowing rapid and efficient targeted genome editing, chromosomal marking and gene regulation in a large variety of cells and organisms. The system consists of Cas9, an enzyme that can be programmed with RNA guides to target site-specifically any DNA sequence of interest. The system is efficient, versatile and easily programmable.
CRISPR-Cas9 research has developed into one of the most dynamic and fastest-moving fields in life sciences and holds great promise for future biotechnical and biomedical applications. The CRISPR-Cas9 system is remarkably simple in its design, close to a plug-and-play method, which can therefore be easily leveraged for a large variety of different gene targeting. Application of the system has been extraordinarily broad, including among many others the generation of transgenic animals, genetic modification of various eukaryotic cell types, and genetic modification of plants and crops. Already, the CRISPR-Cas9 system is an integral and critical part of the toolbox for any researcher who intends to manipulate genetic information by means of targeted introduction or correction of mutations, replacement of genes, modification of DNA or modulation of transcription in any cell or organism – and the applications of this breakthrough technology are continuing to increase at a rapid pace.
I will discuss the original biological role of CRISPR-Cas9 as an adaptive immune system in bacteria, the mechanisms involved, the evolution of the natural system and the applications of CRISPR-Cas9 as a novel genome engineering technology.
Thurday, 30 March, 4:00 p.m., Stadthaus Ulm, free entrance!
Prof Dr. Robert A. Weinberg: Mechanisms of Malignant Progression of Carcinoma Cells
The phenotype of carcinoma cells is dictated in part by the somatic mutations that they have acquired en route to tumor formation. However, epigenetic programs, such as the epithelial-mesenchymal transition (EMT), may impose strong phenotypic effects on cancer cells, including imparting of motility, invasiveness, an ability to disseminate, to form tumor-initiating cells, and to resist various types of therapy. Recent data also implicates the responsiveness of epithelial vs. mesenchymal carcinoma cells to checkpoint immunotherapy, revealing yet another dimension of heterogeneity within tumor cells populations that share a common genome.
Friday, 19 May, 6:00 p.m., Stadthaus Ulm, free entrance!