Institute of Organic Chemistry II and New Materials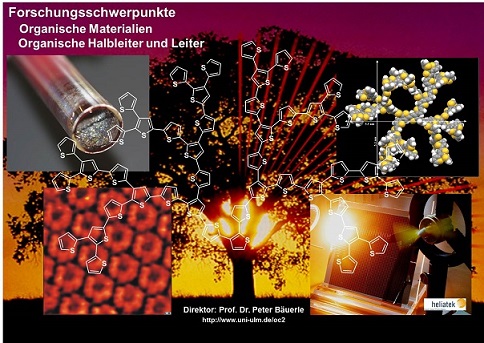 Research areas:
Our institute pursues a great experimental research programm in organic chemistry and material sciences.
At the moment we are particularly interested in the development of organic semiconductors, which are used in organic solar cells (3rd generation). Those are the latest technology in the area of renewable energy.
The generation of electrical energy by organic solar cells is promising in comparison to established solar cells technology by usage of inorganic semiconductors as silicon. Flexible and large modules could be produced affordably with the use of a minor amount of materials with (e.g.) printing techniques.
We synthesize, develope and optimize new organic semiconductors and dye stuffs based on thiophenes. In cooperation with external universities, institutes and companies they are built into organic solar cells als active components. Our synthesized products have reached an efficiency greater than 8%.
As a result of a cooperation with the TU Dresden the company Heliatek GmbH (Dresden/Ulm) has been founded in summer 2006. Both univerisites are shareholders. The goal is to produce large organic solar cells with printing techniques.
Head of Institute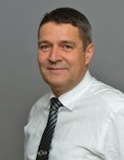 room: O26 / 4121
phone: +49 731 50-22850