Dear prospective student,
are you looking for unique study opportunities after your undergraduate degree?
Then the University of Ulm is the right place to advance your career! We are looking for higly talented and motivated international students to join our English language master programmes :
A Master of Science in general physics with a high choice of exciting specialisation areas such as biophysics and soft matter, condensed matter and nanoscience, econophysics, quantum information and quantum technologies. Students have the opportunity to experience forefront scientific research in an academic international environment.
We are currently accepting applications for the summer semester 2018, please check our How to Apply page for more information on the full application procedure.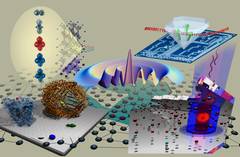 An interdisciplinary Master of Science programme in the modern and rapidly expanding field of Biophysics. The students will be prepared for the international working environment of modern-day life sciences, and thoroughly trained in quantitative thinking and state-of-the-art experimental techniques.
Application for the winter semester is now closed!
Next application period will open in January 2018, please check our How to Apply page regularly for updates on the application procedure.
---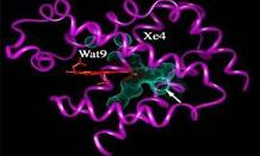 An interdisciplinary Master of Science programme dealing with modern and innovative materials with high potential applications in science, technology and medicine.The programme is strongly research-oriented and has two main focus areas: Nanomaterials and Biomaterials.
---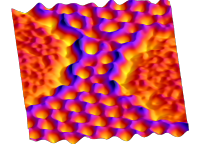 Programme Coordinator
Dr. Rachele Fermani
Coordinator M. Sc. "Physics" and M. Sc. "Biophysics"
Room N25/3101
Office hours: Mo-Thu 9 am - 12 am
Department of Physics
Ulm University
Albert-Einstein-Allee 11
89081 Ulm, Germany
Tel.: ++49 (0) 731-50-22292
---
Dr. Maria-Verena Kohnle
Coordinator M. Sc. "Advanced Materials"
Tel: + 49 (0)731/50-22290
Room N25/3104