Department 3 - Teacher Education
We are your point of contact for any questions regarding the teacher education programmes at Ulm University.
Target audiences and service offers
Our offers for pupils
The Teacher Education department provides advice and information on opportunities as a prospective teacher. We offer information sessions for pupils in a small group setting and individual consultations.
Our offers for students
We support our teacher education students from the beginning till the completion of their studies at Ulm University. We provide assistance with all organisational matters, for example, the customisation of individual study plans or applications for practical phases during the education.
Our offers for everyone involved in teacher education
As network hub for those involved in teacher education at Ulm University, we are available for all questions, requests and suggestions in regard to the optimisation of the teacher education programmes. We also contribute to the development and expansion of the teacher education programmes.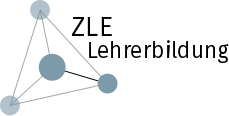 Contact
Room: E02
Phone: ++49 (0)731 50

22006