Lecture room media technology
Service Categorie: Media
The service includes the conceptual planning and implementation of technical equipment (e.g. beamers, microphones, etc.), their maintenance as well as the support of the local contact persons (demonstration nurses) during operation in the form of 2nd level support.

The service is provided in particular for the central classrooms (lecture halls and seminar rooms) of the university. Central classrooms are those rooms which are available in the central room occupancy system of the university and are marked as central classrooms there.

In addition, the service for other rooms (rooms of individual institutes, non-central teaching rooms of individual faculties or study commissions) can be used after consultation and for a fee.
Service description
General information
Contact via ticket system (web form) or telephone for customer enquiries regarding new equipment, replacement of media technology as well as problems in operation.
Planning and implementation of auditorium media technology
Modernisation of media technology in central teaching rooms in consultation with the Presidium: preparation of financing applications, provision of funds, definition of equipment, coordination with users
Communication with all parties involved in construction and equipment measures: user, building management, building authorities, the engineering office commissioned by them, electrical company, media technology company, central workshop, ceiling builder, carpenter.
Contact person for the executing media technology company for technical questions regarding the installation.
Acceptance of the media technology: Documentation, functional tests, if necessary control of troubleshooting, instruction of the lecture nurses and transfer of the components into regular operation.
Advising users on their own projects (e.g. determination of requirements based on usage scenarios, cost estimation)
For new buildings and possibly for large projects: Cooperation with external media planners.
Maintenance
2 x annual proactive maintenance and quality control with regard to the functionality of the technical equipment. If necessary, wear parts such as beamer lamps, batteries and connection cables are replaced.
Operation (2nd level support)
Training or instruction of the local contact persons of the main users (i.e. lecture nurses of the respective faculty). These provide 1st level support for the operation of the auditorium media technology (briefing new users, solving "trivial" problems, supporting "simple" events).
Troubleshooting of problems for which 1st level support is no longer available: fault diagnosis, replacement if necessary, repair, reconfiguration, commissioning of an external company.
If no lecturer is available, the instruction or troubleshooting will only take place in exceptional cases directly by members of the multimedia infrastructure team.
User groups
All members and institutions of the university who conduct or attend courses or other events in the central lecture rooms or use the services for other rooms.
The use of the features for the planning and implementation of lecture hall media technology is limited to study deans, their representatives, lecturers and institutes of the Ulm University.
Service hours
24 x 7 x 365 (use of media technology in the lecture rooms)
Mon - Thu 09:00 am - 3:30 pm, Fri 09:00 am - 2:00 pm and by appointment (2nd Level Support)
Application conditions
The service can be used without a separate request
Charges / Fees
No fees are charged for the service if it concerns central classrooms of the university.
For other rooms, the service is not free of charge. According to the Entg&GebO, reimbursement of expenses as well as working hours are charged according to the hourly rates of the remuneration list and charged to the user's cost center.
Communication and Information Centre (kiz)
Helpdesk

Please contact us if you have questions or problems related to the kiz services:
Mon - Thu: 8 a.m. - 5 p.m.
Fri: 8 a.m. - 4 p.m.
Tel: +49 (0) 731 / 50 - 30000
(University intern: 30000)

Service Points

Service Points are locations where you can visit us personally.

Identity Management

Using self-service functions of the Identity Management System (IDM): Administer permissions, subscribe to services, change passwords.

Literature Search

kiz from A to Z

With about 400 keywords you will get direct access to our services. If something isn't listed, please contact our Internet Editorial Office.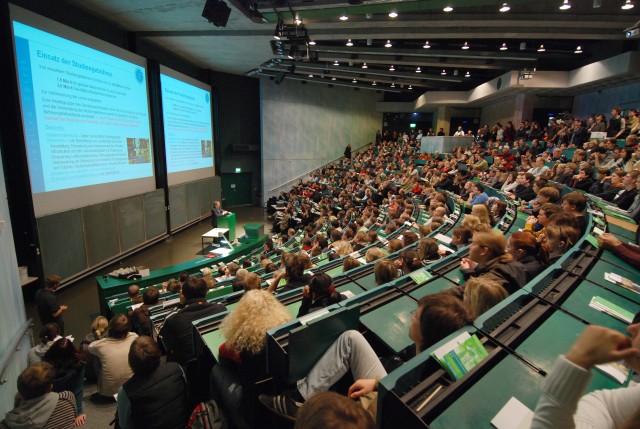 more to:  Lecture room media technology
Contact

Connections for media technology

Media technology in the central lecture rooms

Interactive panels

Some of the university's seminar rooms have been equipped with interactive panels since October 2010.

Equipment Rental (Multimedia)

Lecture recording

Lecture recording is a system for recording, processing and providing lectures and other events on the premises of Ulm University.