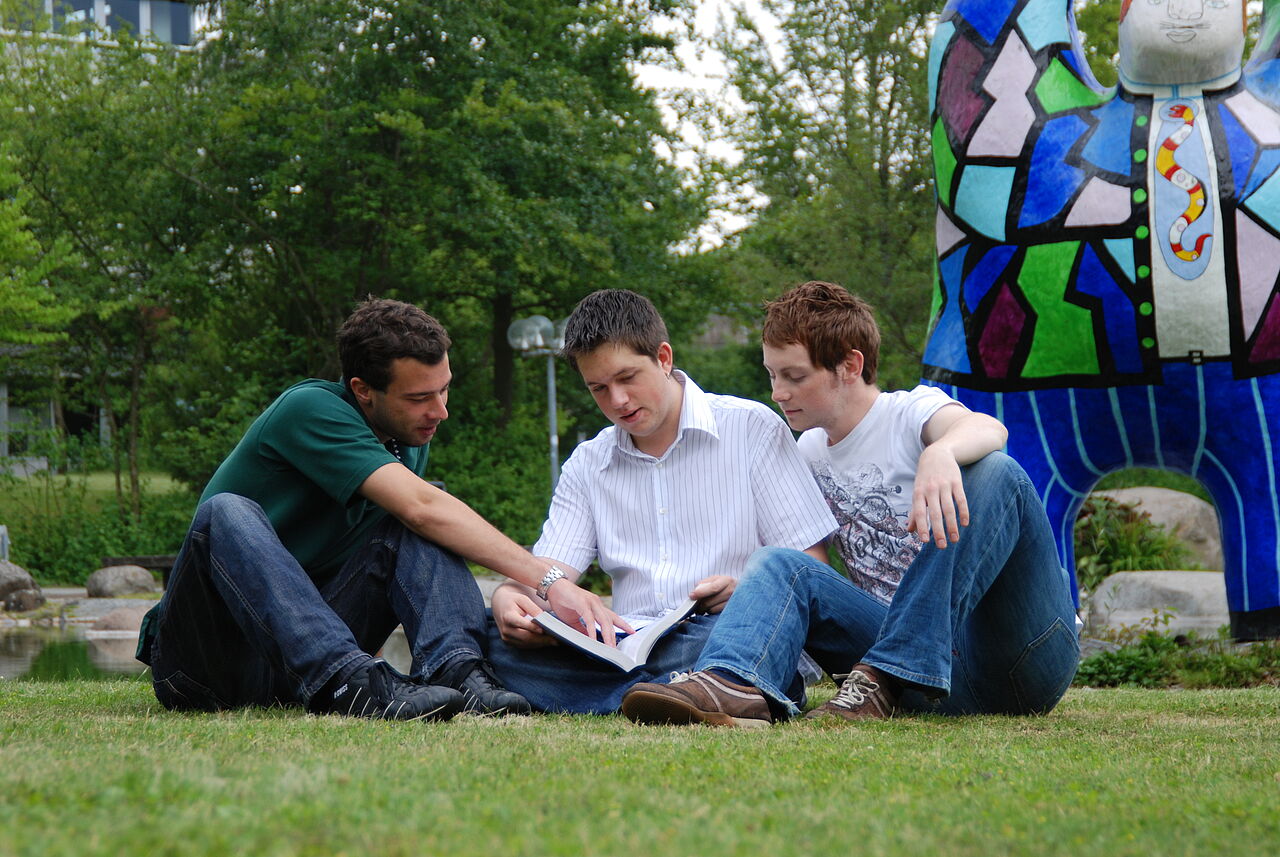 Kurs-Steckbrief:  Fit für die Bib / Library Basics
Der Kurs umfasst 60 Minuten.
Der Kurs findet i.d.R. zum Semesterstart statt.
Anmeldungen sind jeweils möglich ab Semesterbeginn: 1. Apr resp. 1. Okt
(1) Login mit dem kiz-Account in der Lernplattform Moodle
(2) Falls die "Selbsteinschreibung" vorgesehen ist, zur Anmeldung den Kursnamen anklicken
Treffpunkt Bibliotheks-Zentrale, Foyer
In diesem fächerübergreifenden Kurs zeigen wir Ihnen, wie Sie die Bestände (Print und online) und die weiteren Angebote der Bibliothek nutzen können.
Der Kurs besteht aus zwei Teilen:
Einer Bibliotheksführung vor Ort in der Bibliotheks-Zentrale, mit grundlegenden Informationen zur räumlichen Gliederung der Bibliothek, zu den Nutzungsmodalitäten, der Buch- und Zeitschriftenaufstellung sowie Arbeitsplätzen und Arbeitskabinen. Bitte tragen Sie sich nach der Anmeldung in Moodle in eine der Gruppen ein.
Kursmaterialien zum Selbststudium finden Sie in Moodle.
In this interdisciplinary course, we will show you how to use the library's collections (printed and e-media) and other services.
The course consists of two parts:
An on-site library tour at the central library, with basic information about the library's physical layout, how to use it, the book and periodical stacks, and workstations and cubicles. Please sign up for one of the groups after registering in Moodle.
Course materials for self-study can be found in Moodle.