Gender Programmes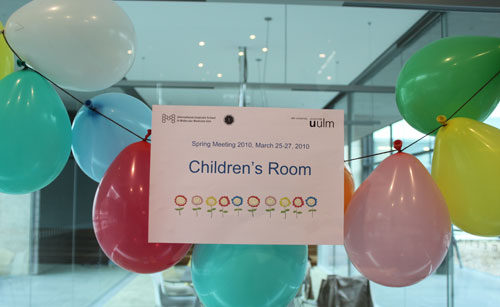 Mentoring und Training (MuT)-Programm - Career Support for (junior) Female Academics
The Graduate School supports the participation in the Mentoring-Programme MuT for junior female academics. MuT assists highly qualified female scientists in developing their scientific careers by offering a mentoring and training programme. The programme enables young women to qualify in mentoring, training, and networking, and helps them to maximize their career potential. Participants can attend workshops and seminars to improve their professional abilities and social skills. Further information on MuT can be found here.
Please note that a good passive comprehension of German is necessary to participate in this programme!
Child Care
In order to enable PhD students with children to pursue their work, the Graduate School offers different childcare programmes for parent students.
Our childcare programmes provide financial support for child care during meetings and conferences, stays abroad and for child care services outside the regular business hours of day care centres. Also practical help in finding the right day care center will be offered by us.
Technical Assistants during Pregnancy
In Germany, pregnant women are in many cases not allowed to perform experiments in the lab. The Graduate School finances technical assistants who conduct experiments for students during pregnancy and maternity leave, regulated by law. This enables female students to continue their PhD work during pregnancy and after. The financing of technical assistants by the Graduate School is possible for a maximum period of one year. Maximun rate of the funding is 36,000 € for one year (costs of a position placed in TV-L E8). For application for a technical assistant please use our application form.