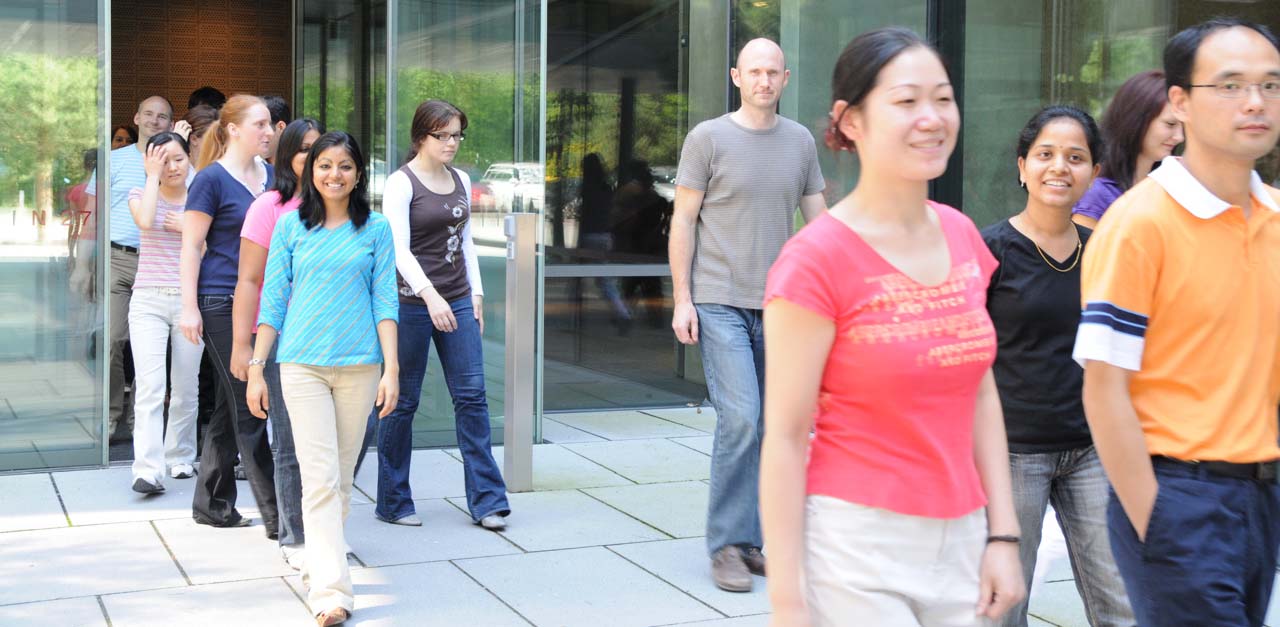 In order to enhance the integration of our PhD students into the international scientific community, the Graduate School offers a Mobility Program awarding financial support to PhD students who wish to participate in meetings, practical training sessions or workshops in Germany and abroad. Our funding comprises travel costs, accomodation, daily allowance, course fees and visa costs. A prerequisite for the approvement of funding is the active participation of the PhD student. In the case of a meeting or conference this takes the form of a poster presentation or a talk, in the case of training courses and summer schools the attendance alone counts as active participation.

Applications for the Mobility Program have to be submitted to the coordination office at least 4 weeks before travelling. For application please use the Mobility Program Application Form. In the form you can also find detailed information about the application procedure. In the case of meetings/conferences please submit your abstract for the meeting together with the application for the Mobility Program. Approval or rejection of your application will be acknowledged by email.
Some bugdet (the amount varies due to the funding period of the IGradU) is available for each PhD-student for the whole period of his/ her doctoral studies. Costs related to travel obligations of the double degree programms are excluded from the travel budget.

If you are planning a stay abroad for several weeks or months (for example a practical training), in certain cases you can be excused from your compulsory acitivities within the PhD Programme. Hence, if you are going to be out of Ulm for more than one week, please contact us to discuss this issue. However, students should always try to plan their stays out of Ulm for the semester breaks.
Please find below some examples of where PhD Students of our Graduate School have been travelling in the frame of the Mobility Programme:
American Society of Hematology (ASH) Annual Meeting, New Orleans/USA
Deutscher Krebskongress, Berlin/Germany
Euroconference on Apoptosis (ECDO), Bern/Switzerland and Paris/France
European Congress of Virology, Como/Italy
Federation of European Neurosciences (FENS) Meeting, Amsterdam/Netherlands
International Conference on Antiviral Research, Miami/USA
James Watson Cancer Symposium, Suzhou/China
Neuroscience Meeting, Washington D.C./USA
Wnt Meeting, Washington D.C./USA
Workshop "Gene Regulatory Networks", Woods Hole/USA
Practical Training at the Centre for Genomic regulation, Barcelona/Spain
Practical Training at the Hannover Medical School, Germany
Practical Training at the University of Geneva, Switzerland
Practical Training at the University of Padua, Italy
Practical Training at the Peking Union Medical College, China
Practical Training at the University of Tokyo, Japan