Center for Research Strategy and Support - Res.UL
The Center for Research Strategy and Support actively supports all scientists of Ulm University in raising third-party funds. The spectrum ranges from first-time proposals of early career researchers to the establishment of cooperative research networks and the targeted development of research infrastructure.
Furthermore, Res.UL advises the university boards on questions regarding research strategy with the aim to strengthen and expand the good position of the university in the international research landscape.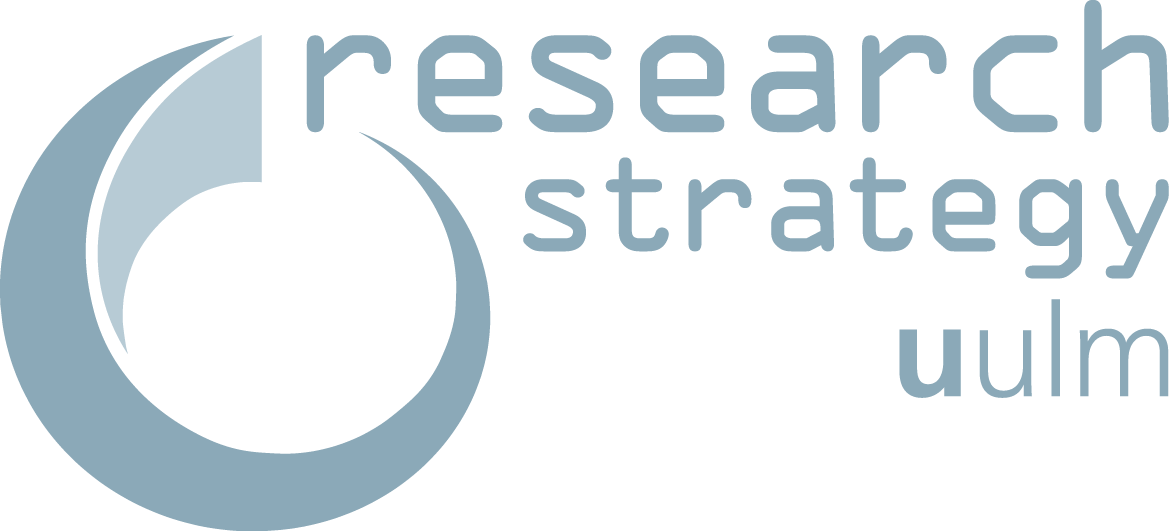 Responsibilities
Our Fields of Activity
Research Strategy

We support the university when it comes to strategic decisions in the area of research, its structural and development planning, international research cooperations and dissemination of research activities.

Funding Advisory

We inform our scientists about national and international funding opportunities (among others the German Research Foundation, the Federal Ministry of Education and Research, the European Commission and private foundations) for their research projects. This is done by means of personal consulting, through this website (under construction) and through regular newsletters.

Assistance with Funding Proposals

We support, advise and participate in grant applications to public funding agencies, private foundations and industry. We also focus on large collaborative projects and EU grants. Our services include budget planning, general text modules about the university, how the proposed project fits into our research profile and how young scientists and equal opportunities are supported at Ulm University and within the project.

Promotion of Early Career Researchers

We take care of the development and support of research funding programs for young scientists. Currently these are:

Further support of early career researchers is offered by the Graduate & Professional Training Center Ulm.

Research Infrastructures

We establish and further develop the research infrastructures of Ulm University, especially through core facilities, large equipment and grant applications for research buildings according to article 91b of the German Basic Law. Furthermore we develop solutions for keeping record of and evaluating our research achievements.
Contact
Center for Research Strategy and Support
Head: Dr Dieter Brockmann
Ulm University
Helmholtzstr. 22
89081 Ulm, Germany
1st floor, right side
Phone: +49 (0)731-50-33631
+49 (0)731-50-15538
Fax: +49 (0)731-50-33639
e-mail: forschung(at)uni-ulm.de