Project Description
The proTeus project is the newest joint endeavor of Ulm University and Persis GmbH. Following in the footsteps of the very successful PHILharmonicFlows project, also a cooperation between Ulm University and Persis GmbH, proTeus aims at examining further issues related to the new field of object-aware process management.
Object-aware process management enables the tight object-centric integration of business data and business processes. Furthermore, it allows for a high level of flexibility for end-users while executing business processes.
The proTeus project will evolve the notions introduced in object-aware process management by adding increased build-time flexibility to the high level of runtime flexibility made possible by the PHILharmonicFlows framework. This includes support for object and process variants, schema evolution and object inheritance.
Also, work is being done concerning the topic of traceability in object-aware processes, which is quite challenging when compared to traceability in traditional, activity-centric process management systems.
Lastly, the proTeus project will deliver methods for implementing the very fine-grained authorization and access rights system necessary in object-aware workflows.
As the project is a cooperation with Persis GmbH, Ulm University has a strong industry partner who will lead the development of a prototype incorporating the technologies generated by this project.
The project is funded by the German government, more specifically the "Zentrales Innovationprogramm Mittelstand (ZIM)", which specializes in supporting joint endeavors between SMEs and academic institutions.
Project Details

Project Team
Funding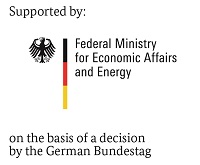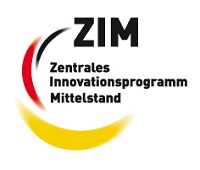 Förderkennzeichen: KF3302901LF4
Duration
The proTeus project has been running since 2014.
Publications
|
2017
|
2016
|
2015
|
2014
|
2017
Andrews, Kevin and Steinau, Sebastian and Reichert, Manfred

(2017) Towards Hyperscale Process Management. In: 8th International Workshop on Enterprise Modeling and Information Systems Architectures (EMISA 2017), Essen, Germany, June 12-13, 2017, CEUR Workshop Proceedings 1859, CEUR-WS.org, pp. 148-152.
2016
2015
Andrews, Kevin and Steinau, Sebastian and Reichert, Manfred

(2015) A Runtime Environment for Object-Aware Processes. In: Proceedings of the BPM Demo Session 2015 (BPMD 2015), co-located with the 13th International Conference on Business Process Management (BPM 2015), Innsbruck, Austria, 2 September 2015, CEUR Workshop Proceedings 1418, CEUR-WS.org, pp. 6-10.
2014
Chiao, Carolina Ming and Künzle, Vera and Andrews, Kevin and Reichert, Manfred

(2014) A Tool for Supporting Object-Aware Processes. In: IEEE 18th Int'l Distributed Object Computing Conference - Workshops and Demonstrations (EDOCW 2014), Ulm, Germany, September 2014, IEEE Computer Society Press, pp. 410-413.