Florian Wirthmüller studied Computer Engineering at Ilmenau University of Technology with a major in cognitive technical systems. He wrote his bachelor thesis as well as his master thesis in cooperation with Daimler and therefor focused the prediction of future vehicle trajectories and the detection of road surface damages based on crowd-data.
During his PhD thesis Florian works in the PRoTECT project in cooperation with Daimler. Therein he is examining the influence of varying environmental constraints on the driving characteristics.
In his free time he is interested in football and likes to boulder.
|
2021
|
2020
|
2019
|
2015
|
2021
2020
Eiermann, Lucas and Wirthmueller, Florian and Massow, Kay and Breuel, Gabi and Radusch, Ilja

(2020) Driver Assistance for Safe and Comfortable On-Ramp Merging Using Environment Models Extended through V2X Communication and Role-Based Behavior Predictions. In: 16th IEEE International Conference on Intelligent Computer Communication and Processing (ICCP 2020) , Cluj-Napoca, Romania, 3 - 5 September 2020, IEEE, pp. 263-270.
Wirthmueller, Florian and Klimke, Marvin and Schlechtriemen, Julian and Hipp, Jochen and Reichert, Manfred

(2020) A Fleet Learning Architecture for Enhanced Behavior Predictions during Challenging External Conditions. In: IEEE Symposium Series on Computational Intelligence (SSCI 2020), Canberra, Australia, 1 - 4 December 2020, IEEE, pp. 2739-2745.
2019
Wirthmueller, Florian and Hipp, Jochen and Sattler, Kai-Uwe and Reichert, Manfred

(2019) CPD: Crowd-based Pothole Detection. In: 5th International Conference on Vehicle Technology and Intelligent Transport Systems (VEHITS 2019), Heraklion, Crete, Greece, May 3-5, 2019, SciTePress, pp. 33-42.
2015
Schlechtriemen, Julian and Wirthmueller, Florian and Wedel, Andreas and Breuel, Gabi and Kuhnert, Klaus-Dieter

(2015) When will it change the lane? A probabilistic regression approach for rarely occurring events. In: IEEE Intelligent Vehicles Symposium (IV), Seoul, South Korea, June 28 - July 1, 2015, (): 1373-1379, IEEE Computer Society Press.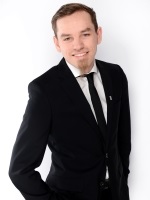 Florian Wirthmüller
External PhD Student
Office: Building O27 - Room 523
Consultation hours on appointment.
florian.wirthmueller(at)daimler.com
| | |
| --- | --- |
| Phone: | +49 731 50 24 131 |
| Fax: | +49 731 50 24 134 |