Prof. Dr.-Ing. Hendrik Lensch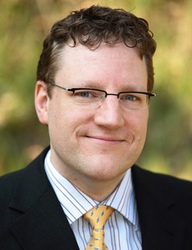 News
From October 1st on I will head the computer graphics group at Eberhard Karls University in Tübingen. In fact the entire group will move to Tübingen in the next months.

If you are a student in Ulm and have some questions concerning your computer graphics curriculum, please drop me an email.

Teaching
I will not teach any course in Ulm in the winter term 2011/2012.
Funktion
ehemaliger stellvertretender Direktor
Prof. Lensch hat das Institut zum 01.10.2011 verlassen, um eine Professur an der Universität Tübingen anzutreten.
Alle ursprünglich für das Wintersemester 2011 vorgesehenen Lehrveranstaltungen im Bereich Computergrafik müssen daher entfallen.
Kontakt
Telefon: +49 (0)731/50-313 03