About
Enrico Rukzio is a Full Professor of Media Informatics, the head of the Human-Computer-Interaction group, dean of studies for all computer science degrees, vice dean of the Faculty of Engineering, Computer Science and Psychology and director of the Institute for Media Research and Media Development at Ulm University.
He is interested in designing intelligent interactive systems that enable people to be more efficient, satisfied and expressive in their daily lives. His research focuses on the design of novel interaction concepts, devices and applications in areas such as mobile and wearable interaction, computerized eyewear, cross-device interactions, interaction in smart environments, human-technology interaction for elderly people, automotive user interfaces and interactive production planning.
Enrico regularly serves as a program committee member / associate chair / associate editor for conferences and journals (e.g. AutomotiveUI, ACM Multimedia, CHI, MobileHCI, Percom, TEI, Ubicomp/IMWUT or UIST) and regularly reviews for various funding bodies (e.g. BMVIT, BMBF, CDG, DAAD, DFG, FWF, NWO or SNF). He was Conference Co-Chair of MobileHCI 2015, PC Co-Chair of MUM 2015, PC Chair of ISCT 2015, SIG Co-Chair of CHI 2015 & CHI 2014, PC Co-Chair of Mobile HCI 2013 and Conference Chair of MUM 2012.
Together with his students, he has won best paper awards at CHI, EuroVR, ISWC, ITS, MobileHCI and MUM. His research and supervision has been funded by BMBF, Carl Zeiss, Carl Zeiss Foundation, Daimler, DFG, EU, DOCOMO Euro-Labs, EPSRC, Nokia, Mercator Foundation, MWK BW and NWDA.
Prior to his current position, he was an Assistant Professor at the Ruhr Institute for Software Technology (University of Duisburg-Essen) and a RCUK academic fellow & lecturer at the School of Computing and Communications at Lancaster University. He holds a PhD in Computer Science from the University of Munich.
Prof. Dr. Enrico Rukzio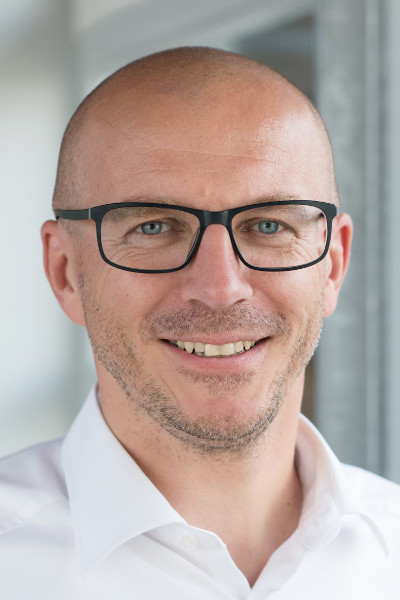 Contact
As dean of studies for computer science ("Studiendekan Informatik"):
In all other cases:
Universität Ulm
Institut für Medieninformatik
James-Franck-Ring
89081 Ulm
Germany
Room: O27/340
Phone: +49 (0)731/50-313 03
Fax: +49 (0)731/50-313 02