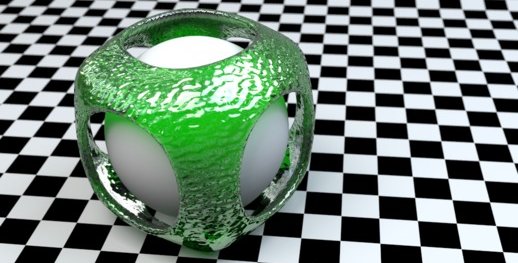 Eine erfolgreiche Teilnahme am Seminar beinhaltet:
Aktive Teilnahme an der gesammten Veranstaltung
Ausarbeitung über das gewählte Thema (6-8 Seiten, Deutsch oder Englisch)
Präsentation des Themas (20 Minuten)
For a long time the research in computer graphics was focused on the three main areas modeling, rendering and animation. While these fields are still topics of active research the influence of novel technology, of other fields of science and the importance of the final end-user have broadened the area to include human perception, computational photography/videography, interaction, displays and so on. The most important publications in computer graphics have traditionally been published at the ACM SIGGRAPH conference. In this seminar we will investigate current research trends in computer graphics that came up during the last two years. Besides reciting existing work, we will put an emphasis on identifying future research directions in the various fields.
The goal of this seminar is to give an overview over the recent trends and to teach how to analyze and summarize a research paper as well as to improve on presentation skills.
Das erste Treffen wird am Donnerstag den 21.10.10 im Raum O27/123 stattfinden. Dabei werden die Vortragstermine festgelegt. Bei Mehrfachbelegung eines Themas entscheidet über die Priorität das Eingangsdatum der Anmeldungsemail.
2 Wochen nach Themenvergabe (11.11.10) werden die Teilnehmer in einer Fast Forward Session innerhalb von 2 Minuten einen Überblick über ihr Thema geben.
Die jeweiligen Vorträge sind spätestens zwei Wochen vor dem Vortrag vorzulegen. Am Ende des Semester wird eine Ausarbeitung erwartet. Für die Ausarbeitung wird nur das PDF-Format akzepiert. Entsprechend der Leistung in Vortrag und Ausarbeitung wird ein Schein erteilt. Für alle Vortragenden besteht Anwesenheitspflicht zu jedem Termin.
Die Dauer eines Vortrags ist 20 Minuten mit sich anschließender Diskussion von 10 Minuten. Gasthörer sind selbstverständlich willkommen.
21.10.2010, 16 ct, 027/123