Dr. Christine Wiebking
Christine Wiebking obtained her B.Sc. (Biology) at the Braunschweig University of Technology, her M.Sc. (Neurobiology) at the Otto-von-Guericke University Magdeburg and her Ph.D. at the Free University of Berlin. From 2006-2009 she worked as a research assistant at the Department of Psychiatry at the Otto-von-Guericke University Magdeburg (Germany). From 2009-2015 Christine worked as a research assistant and as a postdoctoral fellow at the Institute of Mental Health Research in Ottawa (Canada). In 2015 she worked at the Department of Sociology of Physical Activity and Health (University of Potsdam, Germany) and since 2016 with Prof. Herbert (Applied Emotion and Motivation Research) at the Institute of Psychology and Education in Ulm.
Christine has conducted several brain imaging studies in non-psychiatric as well as psychiatric participants using fMRI, MRS and PET. Her research focuses on the link between emotional experience, interoceptive awareness, and the resting state activity of our brain. In order toidentify and understand the complex neural processes that underlie such conditions, these mechanisms are investigated in healthy participants, individuals at risk for and patients suffering from emotional disorders such as major depressive disorder or anxiety disorder. The combination of different imaging methods is of particular interest to advance our knowledge of underlying neural mechanisms as well as to help improving possible treatment strategies.
Kontakt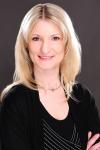 Christine Wiebking
Wissenschaftliche Mitarbeiterin
✉ Christine Wiebking
☎ +49-(0)731/50 32853
℻ +49-(0)731/50 31169
Π 47.1.401
Sprechzeiten
nach Vereinbarung
Forschungsinteressen
neurobiological correlates of emotions, interoception, bodily awareness and resting-state (and their relationship among each other) in non-psychiatric and psychiatric individuals
combination of different brain imaging techniques
combination of brain imaging properties with physiological and personal markers
optical imaging, EEG
Methodische Schwerpunkte
fMRI, MRS, PET, behavioural testing
Publikationen
2015
Wiebking, de Greck, Duncan, Tempelmann, Bajbouj, Northoff
Interoception in insula subregions as a possible state marker for depression—an exploratory fMRI study investigating healthy, depressed and remitted participants. Special topic "Human experience, bodily states, and insula" in Frontiers in Behavioral Neuroscience (Article).
Huang, Davis, Yue, Wiebking, Duncan, Zhang, Wagner, Wolff, Northoff
Increase in Glutamate/Glutamine Concentration in the Medial Prefrontal Cortex during Mental Imagery: A Combined Functional MRS and fMRI Study. Human Brain Mapping, 36: 3204-3212, DOI: 10.1002/hbm.22841.
Wiebking, Northoff
Neural activity during interoceptive awareness and associations with alexithymia—An fMRI study in major depressive disorder. Special topic "Interoception, Contemplative Practice, and Health" in Frontiers in Psychology (Article).
Duncan, Hayes, Wiebking, Tiret, Pietruska, Chen, Rainville, Marjanska, Mohammid, Doyon, Hodaie, Northoff, Negative Childhood Experiences Alter a Prefrontal-Insular-Motor Cortical Network in Healthy Adults: A Preliminary Multimodal rsfMRI-fMRI-MRS-dMRI Studys, Human Brain Mapping, DOI: 10.1002/hbm.22941.
2014
Wiebking, Duncan, Tiret, Hayes, Marjanska, Doyon, Bajbouj, Northoff
GABA in the insula—a predictor of the neural response to interoceptive awareness. Neuroimage, 86: 10-18, DOI: 10.1016/j.neuroimage.2013.04.042.
Duncan, Wiebking, Northoff
Associations of regional GABA and glutamate with intrinsic and extrinsic neural activity in humans—A review of multimodal imaging studies. Neuroscience and Biobehavioral Reviews, 47: 36-52, DOI: 10.1016/j.neubiorev.2014.07.016.
Duncan, Wiebking, Muñoz-Torres, Northoff
How to investigate neuro-biochemical relationships on a regional level in humans? Methodological considerations for combining functional with biochemical imaging. Journal of Neuroscience Methods, 221:183-188, DOI: 10.1016/j.jneumeth.2013.10.011.
Wiebking, Northoff
Interoceptive awareness—Application of neuroimaging techniques in psychotherapy. Journal of Research on Neuroscience and Neurobiology (JRNN), Vol 1(1).