ENHANCE - Biomolekulare Effekte traumafokussierter Psychotherapie bei Patienten mit Gewalt und Missbrauchserfahrungen in der Kindheit und Jugend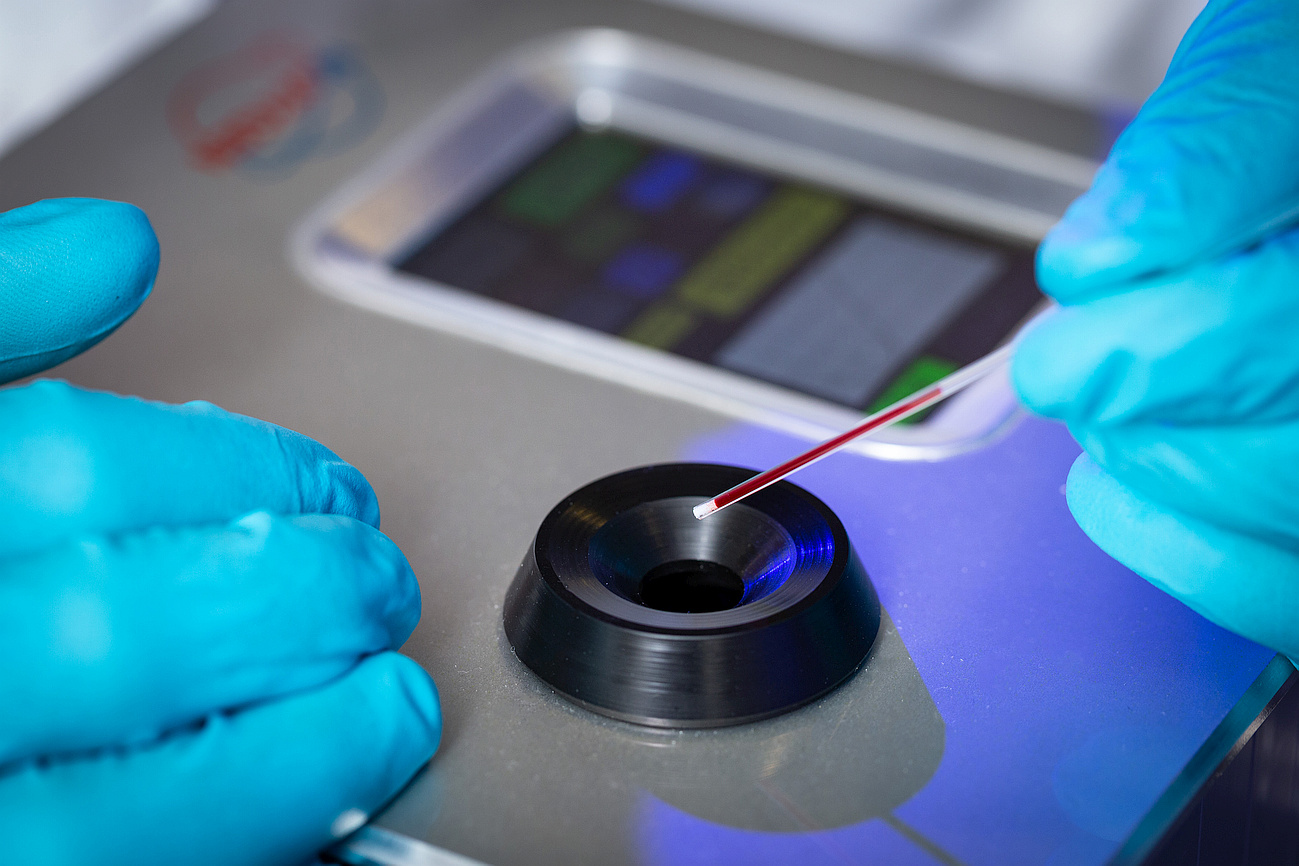 Molecular Psychotraumatology
The multicenter study ENHANCE, funded by the Federal Ministry of Education and Research (BMBF), examines which psycho-biological factors influence the treatment of post-traumatic stress disorder (PTSD) associated with childhood maltreatment. The long-term goal of ENHANCE is to improve the psychological and biological understanding of PTSD as a consequence of childhood maltreatment and to improve the psychotherapeutic treatment of individuals suffering from PTSD after adverse childhood experiences.
Successful treatment of PTSD after childhood maltreatment should be able – besides the improvement in clinical PTSD symptoms – to normalize trauma-associated biomolecular alterations. Hence, the department of Clinical & Biological Psychology is particularly interested in answering the question, whether current trauma-focused psychotherapy for PTSD after childhood maltreatment is also effective in treating biomolecular alterations due to lifetime traumatic stress and whether it can improve health outcomes on a biomolecular level.

The project is important for all individuals affected by childhood maltreatment and trauma-spectrum disorders as well as practitioners and scientists in the field: The results of the project can enhance the psychotherapeutic care of affected individuals and reduce their suffering significantly.
Funding and project network
02/2019 – 03/2022 BMBF: Enhancing understanding and treatment of post-traumatic stress disorder related to child maltreatment - "ENHANCE". F. Leichsenring (coordinator), C. Steinert, I.T. Kolassa, A. Hermann, H. König

The research network comprises the following institutions:
Ulm University, Institute of Psychology and Education, Department of Clinical & Biological Psychology (Prof. Dr. Iris-Tatjana Kolassa)
Clinic for Psychosomatic Medicine and Psychotherapy Ulm (Prof. Dr. Harald Gündel)
Justus-Liebig-University Giessen, Clinic for Psychosomatics and Psychotherapy (Prof. Dr. Eva Peters)
MSB Medical School Berlin, Clinical Psychology & Psychotherapy (Prof. Dr. Christine Steinert)
Justus-Liebig-University Giessen, Department of Psychotherapy & Neuroscience (PD Dr. Andrea Hermann)
Hamburg University, Institute of health economy and healthcare research (Prof. Dr. Hans-Helmut König)