M.A. Rebecca Pientka
Rebecca earned her Master of Arts (M.A.) in Educational Science with a concentration on further education at the Eberhard Karls University Tübingen. She completed her Bachelor of Arts (B.A.) in Educational Science at the University of Augsburg.
Since November 2013, she is a research assistant in the Learning and Instruction department at the Ulm University.


Contact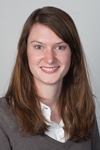 Rebecca Pientka
Instructional Design Team
Research Assistant
✉ Rebecca Pientka
☎ +49-(0)731/50 31131
℻ +49-(0)731/50 23072
Π 47.1.409
Consultation hours
on appointment
Research interests
Learner characteristics of adult learner
Volition and learning strategies