| | |
| --- | --- |
| 1. | System Settings → Print & Scan |
2.
If settings are locked → unlock by clicking on lock + entering password.
Add new printer with "+".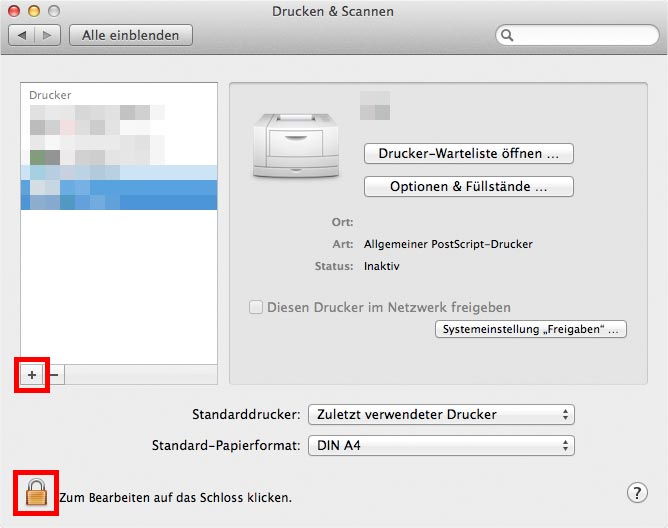 3.
To access the hidden dialogue, the toolbar must be customised:
Right-click on Toolbar → Customise Toolbar → Drag "Advanced" icon to the bar and confirm.
4.

In the "Advanced" tab, select "Windows printer via spoolss" as the type.
Enter smb://prsrv.informatik.uni-ulm.de/o27 as the URL. Instead of o27, you can also select the printers o28 or linux, depending on where you want to print.
Name and location can be freely chosen, these will be displayed later in the print dialogue.
"Allgemeiner PostScript-Drucker" must be selected as the driver.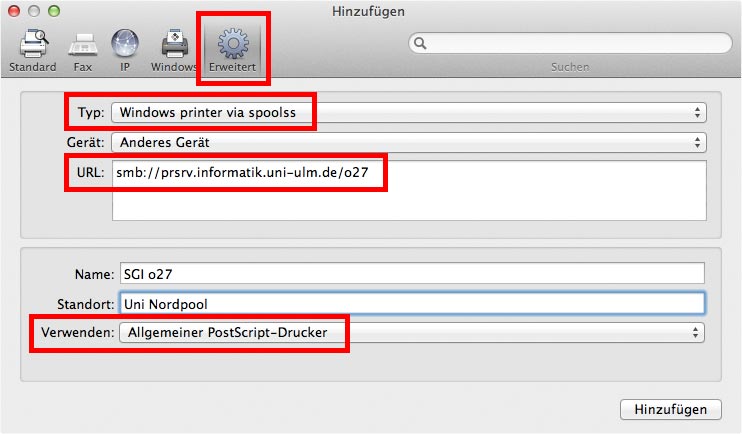 5.
After clicking on "Add", the duplex unit can be selected.
This is important so that duplex printing can be used later in the print dialogue.
| | |
| --- | --- |
| 6. | The printer should now appear in the system settings. |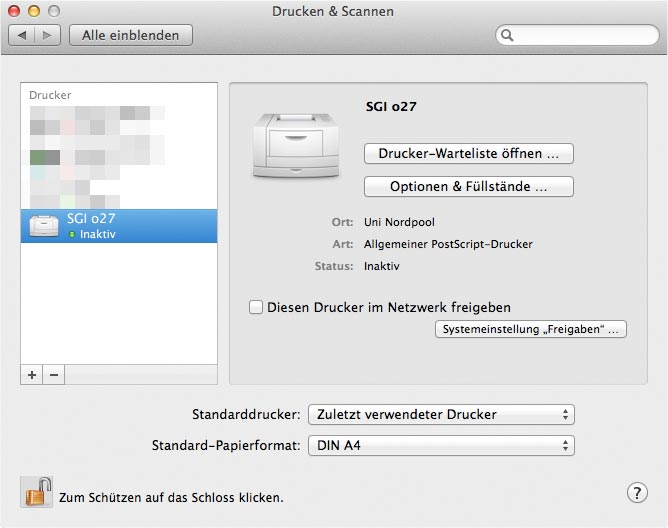 7.
The machine will ask for the user name and password when printing.
(this is the SGI access data)
Contact
Service group IT
University of Ulm
Room:
Gebäude O27 Raum 245