Institute of Distributed Systems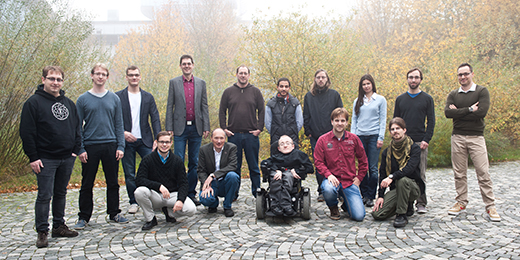 The Institute of Distributed Systems is actively researching scalability, reliability, security and privacy, self-organization, and complexity management issues in distributed systems. We apply our research to a wide range of practical use cases, including cloud computing and vehicular communication networks.
Moreover, we offer lectures and projects related to our research, including computer networks, distributed systems, and security and privacy.
Old news can be found in the archive.
Our Most Recent Publications
SDN-Assisted Network-Based Mitigation of Slow DDoS Attacks

SecureComm'18,

August 2018

accepted
VeReMi: A Dataset for Comparable Evaluation of Misbehavior Detection in VANETs

SecureComm'18,

August 2018

accepted
Multi-Source Fusion Operations in Subjective Logic
Proceedings of the 21st International Conference on Information Fusion
Publisher: IEEE,
July 2018
accepted
A Flexible Network Approach to Privacy of Blockchain Transactions
Proceedings of the 38th International Conference on Distributed Computing Systems
July 2018
accepted
Performance Evaluation in High-Speed Networks by the Example of Intrusion Detection Systems

11. DFN-Forum Kommunikationstechnologien,

June 2018

accepted
Click here for an overview of our publications.