Intercultural Workshop
What is culture?

Reflect on your own perspective.

Get to know new perspectives.

Act competently in an international environment.

Prepare for a stay abroad.

Qualify for an international professional world.

Build an international network.

Enjoy lunch in a cosy atmosphere.

Get a participation certificate for your application documents.
ⓘ
The workshop

Many international students come to Ulm. Many German students do part of their studies abroad. We increasingly navigate in an international environment during our studies as well as in the working life. Which challenges accompany these intercultural experiences and what kind of strategies are there so they turn out to be a success? What exactly is culture? These questions are the focus of this one-day workshop during which we will analyse cultural differences and reflect on our own values in life.

As international and German students form different fields of study are welcome to attend the workshop, it is a great opportunity to benefit from the many different perspectives and to start building an international network.

Practical exercises and simulations will be part of this interactive workshop.  But first, we will start the day together with a nice breakfast.

WHO may participate?

German and international students and PhD students of Ulm University take part in the workshops together. These workshops are especially suited for

Mentors in the Buddy- and STEPS-programme

Tutors from all fields of study

Students who intend to go abroad in the near future or have already returned


New and experienced international students

Exchange students

…

Workshop – LANGUAGE

The workshops will be either in German or in English, depending on the exact date. Please pay attention to the respective workshop language when selecting your preferred dates.

To successfully take part in the workshop your language level should be at least B2 according to the Common European Framework of Reference for Languages.

WHEN does the workshop take place?

The workshops takes place from 9.30 AM to 4.00 PM.

The current workshop dates are published below in the plug-in for registration.

WHERE does the workshop take place?

The workshop takes place at Ulm University. At least one week prior to the workshop-date, we are going to inform you about the precise location.

Please note: On weekends, the doors of the university can be opened with the student-ID.

REGISTRATION

Please make use of the plug-in for registration [see below].

There is only a limited number of places available. After we have received your registration details including your preferences concerning the date, we will check for available places. We will confirm your registration for the date with free places as soon as possible and send you all the important information.

If you should have any problems with your registration, do not hesitate to contact us via email.

PARTICIPATION CERTIFICATE

Naturally, you will get a certificate for this training in intercultural competence.

The participation certificate will be handed to you at the end of the workshop.

 

What are the advantages of this certificate?

1. Your engagement and interest in the intercultural field is recognized and confirmed.

2. Develops your individual profile.

3. You expand your intercultural skills and soft skills.

4. It is a valuable addition to your applications.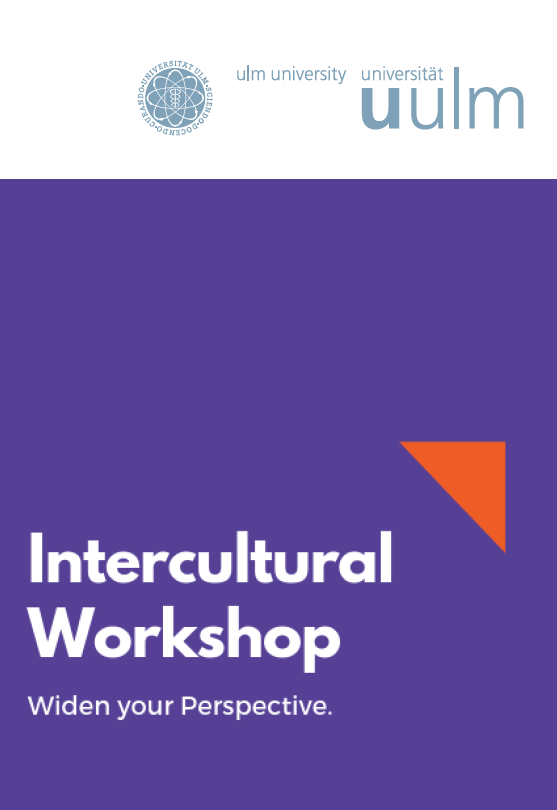 Contact
Johannes Keller
Advising Hours:
Tuesday:
13:30 - 15:30
Thursday:
09:00 - 11:30
and by Appointment.
No Advising: 25. - 27.11.2019
supported by