Prof. Dr. Mathias Klier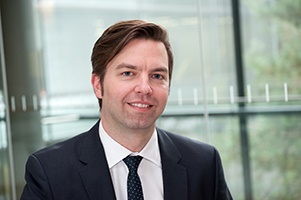 Contact
Prof. Dr. Mathias Klier
Institute of Technology and Process Management
University of Ulm
Péter Horváth Endowed Professorship for Business administration with emphasis on business information management
Main research topics (Publications):
Big Data Analytics
Data Quality
(Explainable) Artificial Intelligence
Social Media and Social Impact of Information Systems
Office hours
By appointment (request by e-mail)
Short biography
Mathias Klier was born in 1979 in Friedberg, Bavaria, Germany. He studied Business Mathematics at Augsburg University (until 2005). For his diploma thesis on Quantifying Data Quality and Planning Data Quality Measures in an Economic Manner – a Dynamic Optimization Model and its Application in the Mobile Services Industry" he was granted the Vodafone Research Foundation Sponsorship Award. From June 2005 through January 2009, he worked as a research assistant at Augsburg University (Chair of Information Systems Engineering & Financial Management). In February 2008, he received his doctorate (topic of his thesis: Designing Customer-Centric Information Systems – Research Contributions to Planning and Evaluating Data Quality Measures and Communication Standards) from Augsburg University, which was awarded the Research Award of the Swabian Business Community in the same year. From March 2009 through February 2012, Mathias Klier worked as an Assistant Professor at the Department of Information Systems, Production and Logistics Management at the University of Innsbruck, Austria. In April 2012, he was named to the newly created Professorship for Management Information Systems – Quality Management and Quality Assurance at the University of Regensburg. Since September 2015 Mathias Klier holds the Péter Horváth Endowed Professorship for Business Administration with Focus on Business Information Management and he is a professor at the Institute of Technology and Process Management at Ulm University. He has served as a reviewer, associate editor and track chair for international conferences, as for instance the International Conference on Information Systems (ICIS) and the European Conference on Information Systems (ECIS). He published numerous articles in books and well-reputed scientific journals, as for example Zeitschrift für Betriebswirtschaft, Wirtschaftsinformatik, Journal of Information Science, ACM Journal of Data and Information Quality, Electronic Markets, Information Systems and e-Business Management, and Decision Support Systems. In addition, he presented the results of his work at international scientific conferences such as the International Conference on Information Systems (ICIS), the European Conference on Information Systems (ECIS), the International Conference on Information Quality (ICIQ), or the Internationale Tagung Wirtschaftsinformatik (WI). In particular, his research interest focuses on Social Media (with focus on Value Network Management as well as Information and Knowledge Management), Big Data (with focus on Data Quality Aspects), Value-based Customer Relationship Management, Customer Integration in Digital Value Chain Management, and Process and Service Management (with focus on Automated Process Planning).