B03 – Identification and characterization of inhibitory peptides for the treatment of transformed B cells (Hassan Jumaa, Rudolf Übelhart)
Chronic lymphocytic leukemia (CLL) is the most frequent form of leukemia in the Western world and CLL cell survival critically depends on central kinases of the B cell receptor (BCR) pathway. The project examines the crosstalk between the insulin-like growth factor-1 receptor (IGF1R) and the G protein-coupled receptor CXCR4 that may be critical for CLL survival and will determine whether EPI-X4 can block this growth-stimulatory interaction. Furthermore, the project will utilize blood-derived peptide libraries to detect, purify and characterize so far unknown endogenous peptides interfering with BCR signaling and hence CLL survival.
Principal Investigator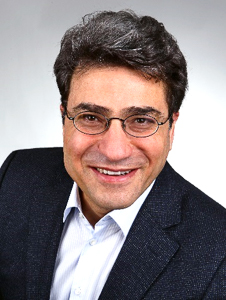 Jumaa, Hassan, Prof. Dr.
Institute for Immunology
Ulm University Medical Center
Albert-Einstein-Allee 11
89081 Ulm
0731 50065200
hassan.jumaa(at)uni-ulm.de