Channelopathies
Mutations in genetic coding for ion channels can lead to diseases which are summarized as "hereditary channelopathies". Episodic spells of coordination disorders, loss of muscle strength, cardiac arrhythmia, and anesthesia-related events are typical features of channelopathies.

Chronic progressive alterations can also occur. Myotonias, periodic paralyses, malignant hyperthermia, and congenital myopathies such as central core disease as well as congenital myasthenic syndromes are hereditary muscle channelopathies. Myasthenia gravis and Lambert-Eaton syndrome are immunological muscle channelopathies.

Like all muscle diseases, muscle channelopathies are rare diseases.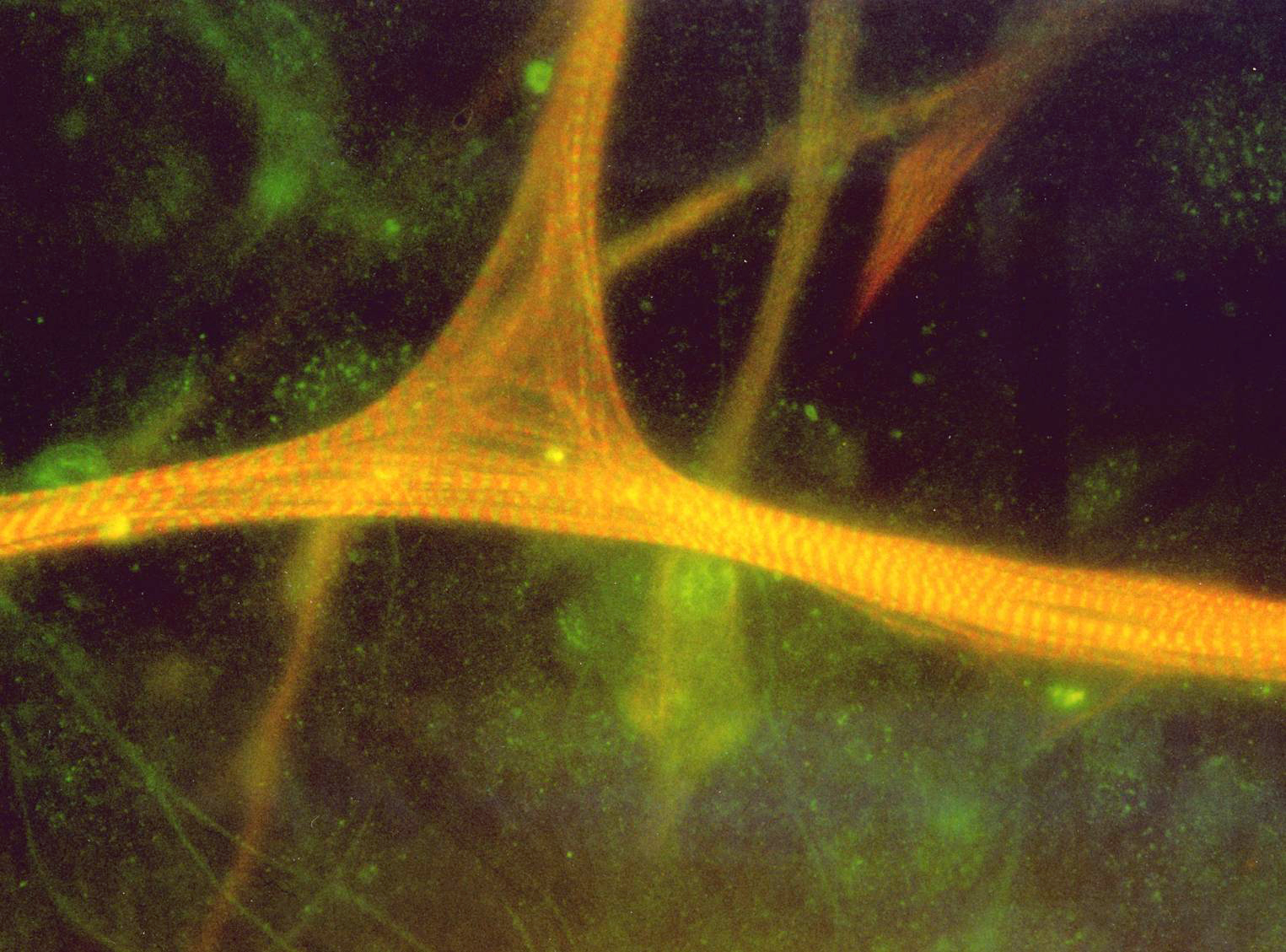 Contacts
Dear sir or madam,
Division of Neurophysiology is no longer performing genetic diagnostic of patients with muscular diseases.
We recomend, sending your samples to CeGaT in Tübingen:

CeGaT GmbH
Paul-Ehrlich-Str. 23
72076 Tübingen
Deutschland
Tel: +49 (0) 7071 565 44 00
Fax: +49 (0) 7071 565 44 22
E-Mail: info [a] cegat.de
www.cegat.de
Please send your clinical requests to the Center for Rare Diseases Ulm/Zentrum für Seltene Erkrankungen Ulm (ZSE).
Zentrum für Seltene Erkrankungen Ulm
Albert-Einstein-Allee 11
89081 Ulm
Tel.: +49(0)731/50023870
Fax: +49(0)731/50023260
E-Mail: zse(at)uni-ulm.de
www-uni-ulm.de/zse