Max Mohr (1891-1937)
Who is Max Mohr? Whereas he was well known as a writer all over Germany in the 1920's and his plays took theater stages in numerous cities by assault, today almost no one has an idea of him. The reception of Mohr's work developed infavourably because he went to exile early after the beginning of the national-socialist dictatorship, died there and remained forgotten after World War II.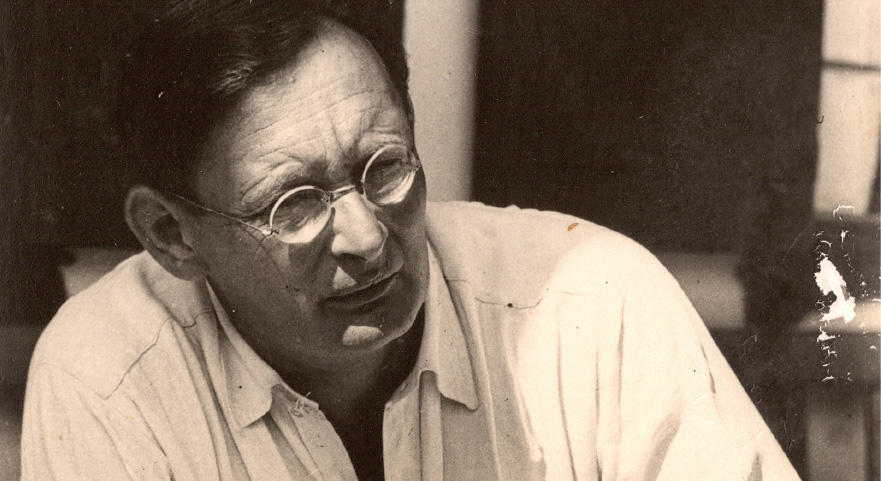 Author, alpinist, Jew, doctor
Max Mohr (he never used his middle name, Ludwig) though, is worth a rediscovery not only as an author – apart from plays he wrote poetry, tales and novels – as a doctor and as a correspondent of numerous celebrities of the time. He also led an interesting life between the poles of Berlin, Munich and Rottach at the Tegernsee lake. A life that led him through tours in the Alps, the hell of World War I, years at a "farm in the solitude" and the Berlin of the golden 20's to exile in Shanghai where he died at the age of 46, due to a heart attack, shortly after the battle of Shanghai whose consequences he saw as doctor in charge in a Chinese field hospital.
The Project
We want to rescue Mohr from oblivion and make a contribution in order to make him known to a larger public surpassing scientific circles. We – a team of scientists, editors and web designers under the direction of Prof. Dr. Florian Steger.
These pages
In the following pages we present Mohr's life and work in an entertaining way – in texts, pictures and video sequences. And if you want to know more, you can find texts to continue reading in the Materials page. Enjoy it!