Life and Work
Descent and Youth
Family, schooling
Max Ludwig Mohr was born on October 17th, 1891 in Würzburg. He was the third child of the Jewish malt producer Leon Mohr (1855-1910). The Mohr family lived in a house in Rottendorferstr. 1 in Würzburg which does not exist anymore, because it was completely destroyed in a bomber attack on March 16th, 1945. Mohr received a humanist education at the Königlich Neues Gymnasium. His strengths lay in the subjects of Mathematics/Physics and German but he was also an excellent gymnast. In French and History, though, his achievements stayed at an average level.
Looking for freedom
Early already, Mohr developed a liking for the Alps and went on numerous mountain tours, one of these (1909) without notifying his parents. This led to a missing person's report by his father. Among other things Mohr looked for the possibility to gain borderline experiences in the mountains.
He conserved his love for the Alps during all his life, as well as the inclination for life as a "tramp" witout family obligations and the striving for freedom in order to develop his personality.
Music
According to the assessment of teachers, Mohr was a good violist. He still played during his Munich years. Later he had to restrain playing due to a stiffening of his left forefinger. The reason for this is not completely clear. The most probable explication is that he hurt his finger during one of his climbing tours.
High school graduation, death of Mohr's father
Mohr passed his final high school exam (Abitur) in 1910. In the same year his father died at the age of only 55. Since Irma Mohr, Mohr's elder sister, had died in 1889 already and his sister Hedwig lived in Augsburg with her husband, Mohr temporarily became the only person of reference in Würzburg for his mother.
Beginning of studies, military service as a "one-year volunteer"
ohr took up studies of medicine at the Julius-Maximilians-Universität, Würzburg, in the winter term of 1910/11. He attended the course "Doctrine of bones, ligaments and muscles" by Prof. Dr. Johannes Sobotta (1869-1945). Almost simultaneously Mohr volunteered for military service as a "one year volunteer". (This was a special form of military service for holders of certain higher school certificates permitting a shortening of the obligation to serve and giving the possibility to become an officer afterwards.) He entered the 1st Battery of the 2nd Field Artillery Regiment "Horn" and finished his service as a "supplementary sanitary private" which shows that his tasks had their focus in the medical field.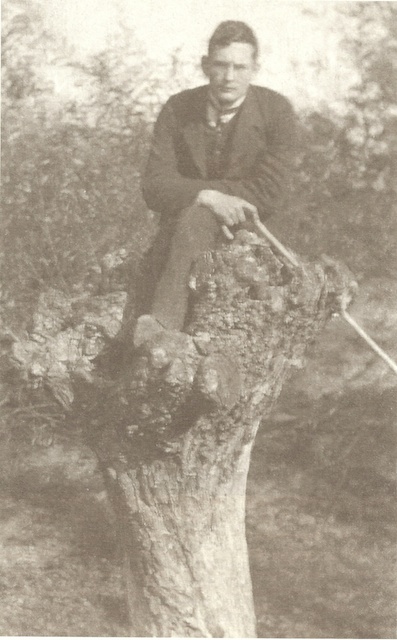 Studies in Munich, journey to the Orient
Mohr continued his studies of medicine in the summer term of 1911 at the Ludwig-Maximilians-Universität in Munich. During the first term he lived in subtenancy in the Theresienhöhe, later on in Ainmillerstraße. He pursued his studies without disturbances and only interrupted them for a vacation term which he passed in the Near East, especially in Beirut, but also in Egypt. During this journey Mohr had a love affair with a Russian Jew in Damascus as he reported many years later. A trip to Persia which he told about probably did not take place in reality.
Contents of study
Mohr was a rather hardworking student and took 30 weekly hours of classes per term (with the exception of the summer term of 1913). The following excerpt may give an idea of the contents of his studies:
Summer term 1911
Anatomy of the living and its application in the visual arts
Introductory course in experimental psychology
Winter term 1911
Experimental physics II
Exercises in literary criticism
Logics, epistemology and introduction to philosophy
Histology
Descriptive anatomy
Summer term 1912
Organic experimental chemistry
Zoology II
Experimental psychology