Graduate & Professional Training Centre Ulm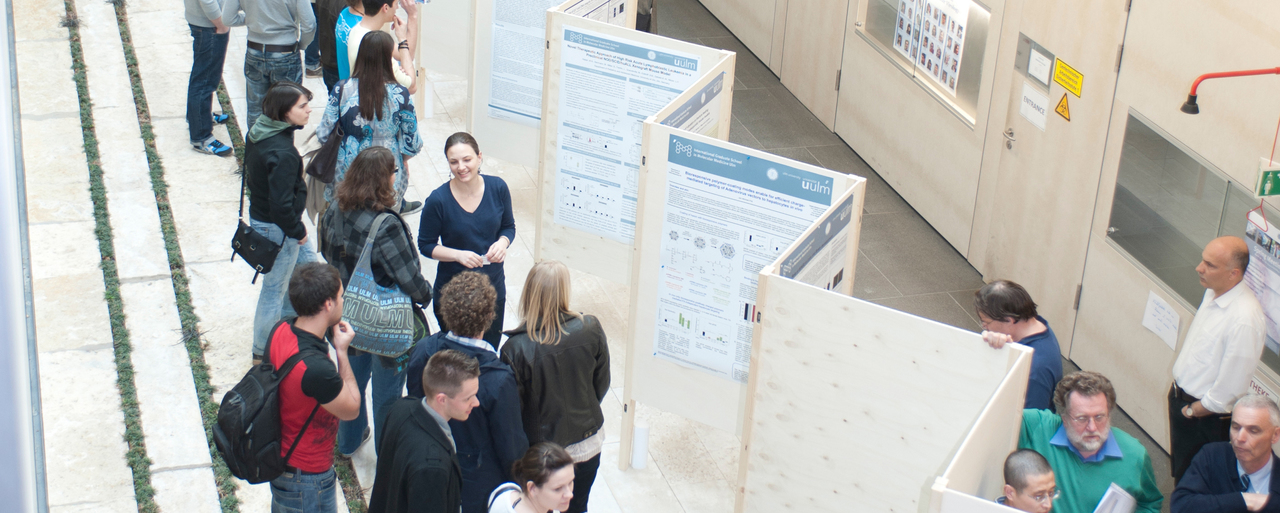 The Graduate and Professional Training Centre Ulm was founded in February 2017 with the vision and declared objective to train the next generation of scientists (PhD studends, early career researchers) to an excellent standard in an international environment. Training will be transdisciplinary on an international background with defined, transparent and structured career paths. It is based on a proven scientific excellence gained through external funding of collaborative research networks (e. g. through the Excellence Initiative of the German Federal and State Governments, DFG, BMBF, state of Baden-Württemberg, EU).
The training centre supports young researchers throughout their qualification phase with scientific and key competence training as well as measures for internationalization, career orientation, individual coaching and networking. The self-reliance and independence of early career researchers is strengthened during their preparation for a career in academia, industry or the non-profit sector.
Training will be organized on two levels in a modular structure:
(1) PhD students and
(2) early career researchers (postdocs, junior group leaders, junior professors)
Besides training in thematically focussed training groups, the training centre will offer a broad spectrum of Key Competence Seminars (good scientific practice, leadership, conflict management, intracultural compentences, good manufacturing practice, (bio)safety, scientific writing, bioethics, project management, patent regulations, etc.) and mentoring programmes. Additional activities such as mobility programmes (joining conferences abroad, or participating in practical courses), retreats, interaction with industry, courses in philosophy and languages complete the portfolio.