biotic interactions
functional traits
intraspecific variation
biodiversity
community ecology
global change
chemical ecology
flowers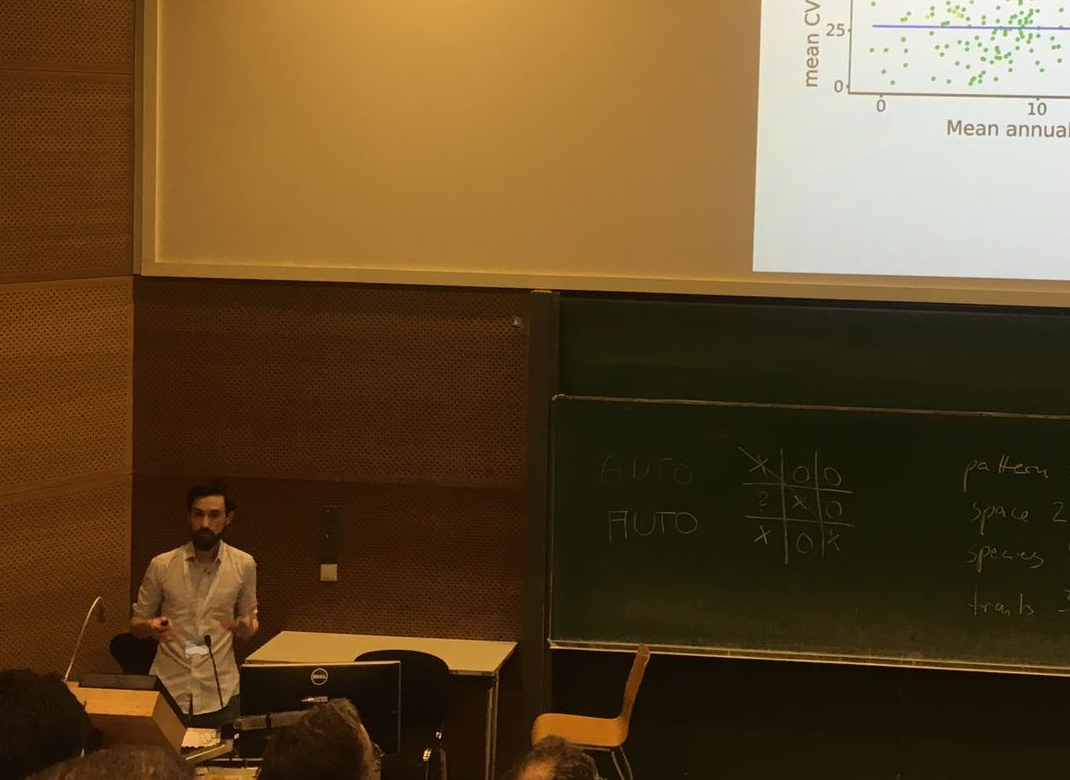 Organisms do not occur in isolation, but are embedded in a complex web of interactions. These interactions are a major factor shaping community diversity and dynamics as well as ecosystem functioning. The aim of my research is to understand how environmental and biotic variability influences interactions and ecological communities. My work includes observational and experimental field studies, greenhouse studies and statistical modelling with a focus on the floral phenotype of plant species and individuals (e.g. scent emissions, coloration, morphology) and flower-visitor interaction networks.
Intraspecific variation in floral traits and interaction patterns
Classically, in trait-based as well as community ecology most studies summarize traits and interactions at species level. However, interactions as well as traits are not a species but an individual property. Thus, we investigate the differences of plant individuals in their interaction patterns (qualitative and quantitative) and the linkage of these differences to functional plant traits. Further, we explore the intraspecific variability of interactions and traits across space and time as well as in response to environmental variability.
More details on scientific projects

Institute of

Evolutionary Ecology and Conservation Genomics

Ulm University
Albert-Einstein-Allee 11
D-89081 Ulm, Germany
Tel. +49 (0)

731 50 22665

Office: M25 4112