Our cross-disciplinary research program is focused to the development and application of innovative (micro- and nano)analytical platforms providing advanced methods and technologies in sensing, diagnostics, and imaging of complex molecular processes relevant to environmental, industrial, and medical/biological applications.
Furthermore, the IABC operates the Focused Ion Beam Center UUlm, an interdisciplinary facility for micro- and nanofabrication and –characterization.
PhD position Development of Sensor Systems for Continuous Exhaled Breath Diagnostics. Supervisor: B. Mizaikoff. More information.
IABC supports the The 7th Annual Conference of AnalytiX-2019
Time: April 12-14, 2019
Place: Singapore
Website: http://www.bitcongress.com/analytix2019/
Meet us at:
Weekly group meeting: every Tuesday, 9:00-10:00 in O28 room 1002
Interested students are cordially invited to join the group meetings!
Meetings & Conferences:
News:
December 2018: Congratulations from Analyst! Your article "Emerging biosensor platforms for the assessment of water-borne pathogens" (N. Kumar, Y. Hu, S. Singh and B. Mizaikoff) was one of the top 10 most downloaded articles published in the journal in 2018, and has been included in our Analyst 2018 Most Downloaded Articles collection: https://rsc.li/2QuDtyE
November 2018: MIRACLE Projekt - Promo Video.
November 2018: The IABC congratulates Gregor Neusser for his successful PhD defense!
September 2018: Sven Daboss receives the special award for most valuable poster on analytics at the conference Electrochemistry 2018 in Ulm. Congratulation Sven!
July 2018: MIRACLE Projekt im Jahresbericht der Universität Ulm, Seite 30.
July 2018: The IABC congratulates Matthias Schwenk for his successful PhD defense!
March 2018: Alexander Przewodnik receives the 2. poster award at the CANAS/ESAS meeting in Berlin. Congratulation Alex!
February 2018: The IABC congratulates Andreas Hartmann for his successful PhD defense!
Room: O26 327
Director
Room: N26 332
Deputy Director
Room: O26 329
(Administrative Assistant)
Room: O26/326
Phone: +49-731-50-22751
Fax: +49-731-50-22763
office email

Office Hours:
Mo - Fr 9 a.m. till 16 p.m.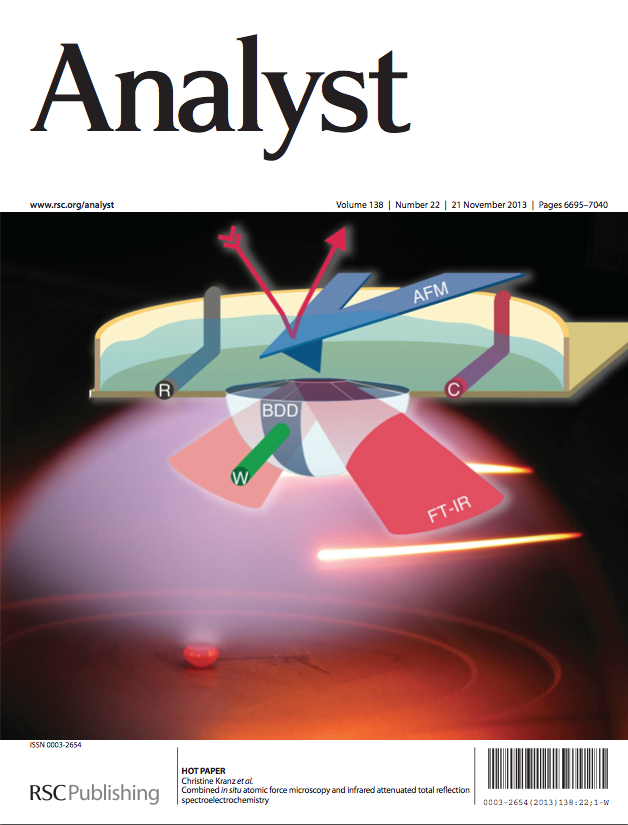 Professor Dr. Boris Mizaikoff
Associate Editor for Europe, Analyst