Institute of Protein Biochemistry
In 2012, the institute was established under the Director Prof. Dr. Marcus Fändrich. Its research as well as its teaching duties are at the interface between biology, chemistry, physics and medicine with the main focus being on protein biochemistry.
Major techniques used at our institute are the recombinant expression and purification of proteins, the biophysical characterization of protein conformations, electron and fluorescence microscopy as well as cell biology.
News
Announcement of the
3. Ulm Meeting on "Biophysics of Amyloid Formation"
19-21 February 2019, Ulm University, Germany
To be held in co-operation with the SFB 1279, SFB 1035 and the Japan Society for the Promotion of Science (JSPS)
Confirmed speakers so far:
David Eisenberg (Los Angeles), Yuji Goto (Osaka), Christian Griesinger (Göttingen), Hilal Lashuel (Lausanne), Helen Saibil (London), Sven Saupe (Bordeaux), Michele Vendruscolo (Cambridge)
Registration will be free. Registration deadline: 7 October 2018.
More information and registration:
https://www.uni-ulm.de/nawi/nawi-pbc/symposium/
02/2018:
New publication in Nature Communications. Title: "Physical basis of amyloid fibril polymorphism" Close W, Neumann M, Schmidt A, Hora M, Annamalai K, Schmidt M, Reif B, Schmidt V, Grigorieff N, Fändrich M. Nature Comm. 9, 699 (2018)
02/2018:
The 2nd Ulm Meeting "Biophysics of Amyloid Formation" with a keynote lecture from Ron Wetzel and 100 registered participants from twelve different countries and four continents was sucessfully held at Ulm University.
09/2017:
New publication in Proc. Natl. Acad. Sci. U.S.A.. Title: "Serum amyloid A forms stable oligomers that disrupt vesicles at lysosomal pH and contribute to the pathogenesis of reactive amyloidosis" Jayaraman S, Gantz, DL, Haupt C, Gursky O. Proc. Natl. Acad. Sci. U.S.A. 114, E6507-E6515 (2017)
08/2017:
New publication in EMBO Reports. Title: "Cellular mechanism of fibril formation from serum amyloid A1 protein" Claus S, Meinhardt K, Aumüller T, Puscalau-Girtu I, Linder J, Haupt C, Walther P, Syrovets T, Simmet T, Fändrich M. EMBO Rep. 18, 1352-1366 (2017)
Director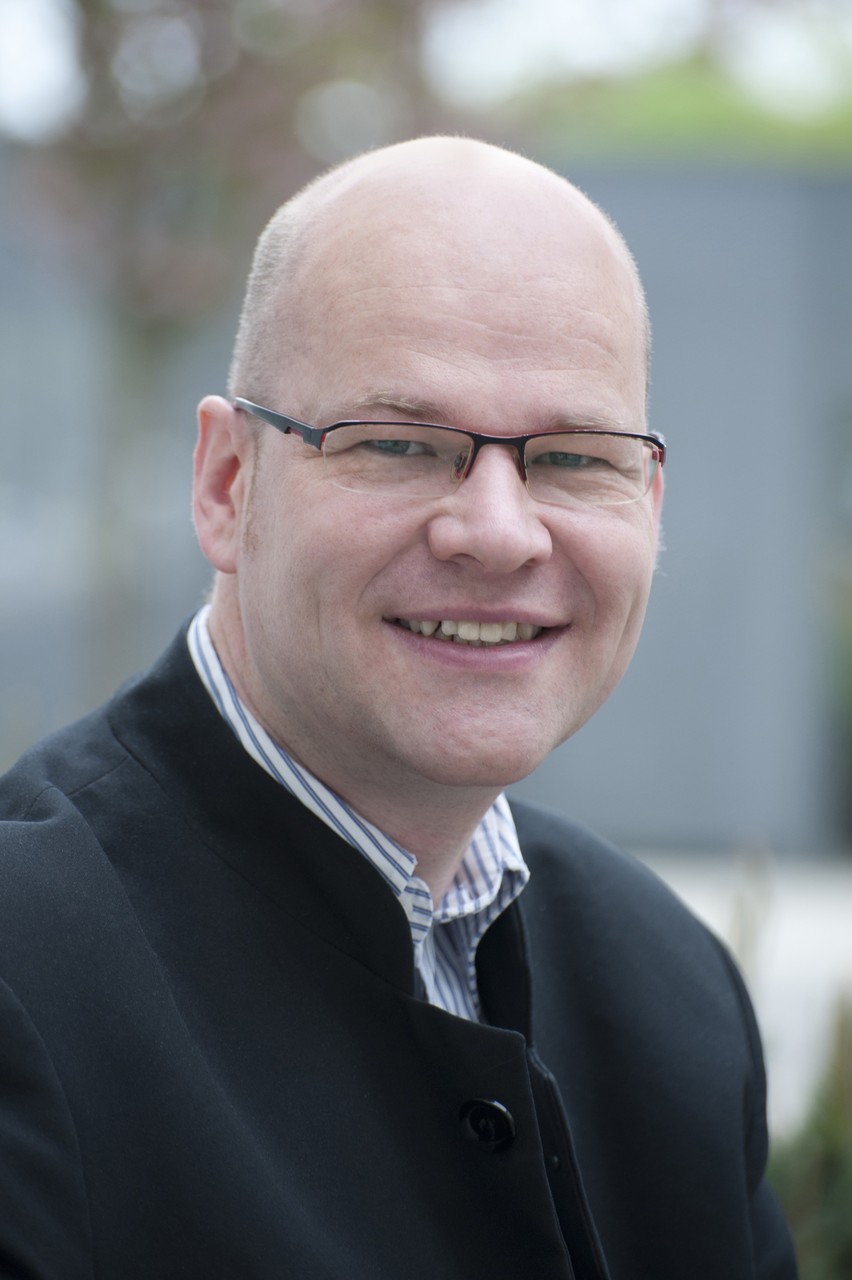 Prof. Dr. Marcus Fändrich
Tel: +49-(0)731/50 32750
Fax: +49-(0)731/50 32759
Helmholtzstraße 8/1
Room number 1.55
Secretariat
Carolin Göhring
Tel: +49-(0)731/50 32751
Fax: +49-(0)731/50 32759
Helmholtzstraße 8/1
Room number 1.54
Address
Ulm University
Institute of Protein Biochemistry
Helmholtzstraße 8/1
89081 Ulm
Germany
Location
Our institute is located within the Zentrum für Biomedizinische Forschung Helmholtzstraße 8/1

Location Google Maps