Data Science
Transform big data into knowledge
Data are constantly being generated - with every visit to the internet, in clinical studies or in digital factories with networked machines. In fact, the worldwide data volume currently doubles every two years! This flood of data does hold true treasures indeed. Ulm University conducts interdisciplinary research in order to transform these tera- and petabyte-sized mountains into technically or economically relevant insights.
Mining data treasures with Data Science
Data Science is the name of this new research field. Its overall purpose is to process and analyse incoming data and subsequently derive recommendations for action. How can a company optimise its warehousing at individual production sites by analysing production data in real time? When should the next machine maintenance be scheduled and is it possible to give a prognosis on the basis of machine data? These are just two examples for 'Industry 4.0', which aims to network production with modern information and communications technology and where methodical data analysis plays a huge role.
At Ulm University, scientists from all departments, mathematicians, computer scientists and economists in particular, are working together in the new research field Data Science. Their goal is to develop analysis methods that improve the data quality and security as well as the processing and visualisation of these data masses.
The Institutes of Mathematical Finance, Stochastics and Statistics are developing mathematical-statistical methods for the analysis of location- and time-independent data coming from areas such as pharmaceutics, materials science or the finance and insurance industry. In the energy sector, these methods help with energy production or the assessment of options on the energy market.

The Institute of Optimization and Operations Research is developing highly efficient algorithms for the optimisation in discrete graphene structures. This method assists in the decision-making process.

At the Institute of Databases and Information Systems (DBIS), scientists are working on process- and data-oriented information systems as well as database management systems. One area of application for mobile information systems is medical prevention and therapy. Here, the smartphone becomes a tool for health: With so-called crowdsensing apps, the phone captures health data on the spot and, more importantly, before they become adulterated. The data are then sent to the treating physician or used for studies.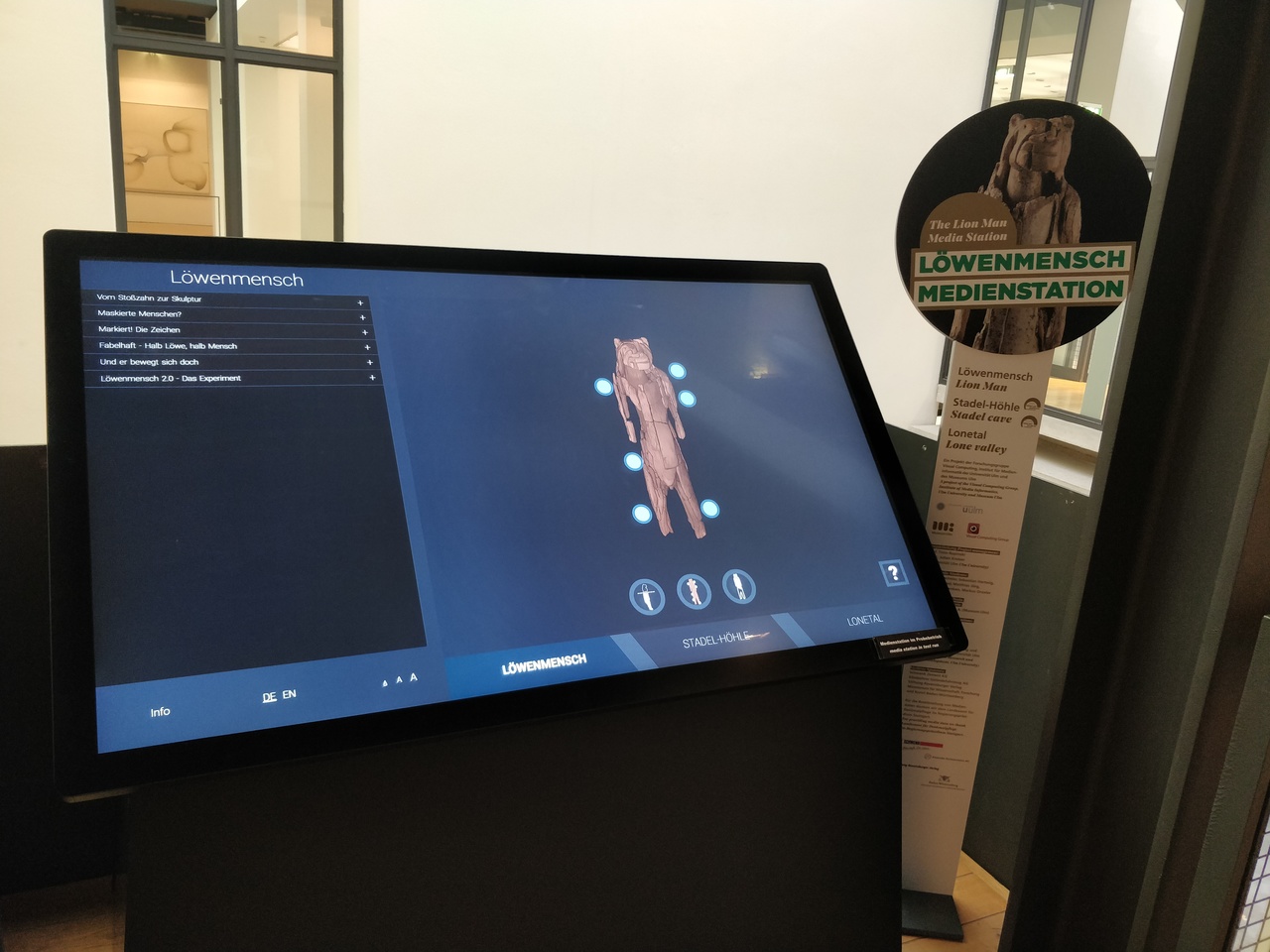 Data Science can also be utilised in the industrial production of goods, for instance to digitally visualise and interpret processes and work flows. Intelligent analysis makes it easier to control and 'predictively' maintain machines or design the entire logistics chain more efficiently.
The Visual Computing Group at the Institute of Media Informatics is investigating how data can be processed and visualised. The computer scientists have already visualised protein aggregates and designed an interactive media station with a 3D model of the Lion Man, among others. The roughly 40,000-year-old sculpture is one of the oldest man-made works of art.
Tapping into the new 'gold' to identify business models or services
On the economics side, the Institute of Technology and Process Management (ITOP) is looking into industrial services. Among other things, the scientists want to know how Data Science can be used to develop new business models and innovations for companies to develop new markets or create new incentives to buy. An endowed professorship for Business Information Management puts a particular focus on the aspect of data quality. Since 2002, the International Performance Research Institute (IPRI) has been conducting research into business management-related questions with regards to the performance management in companies, organisations and business networks. Concrete projects concern themselves with topics such as the perfect spare parts management. With the systematic analysis of machine and customer data, companies can provide spare parts in due time or purposefully approach customers with suitable additional service offers, which increases both customer satisfaction and turnover. To improve the transfer of these findings into economic practice, the economists at ITOP and IPRI have created a platform that facilitates the regular exchange between science and medium-sized companies in the region. Alongside Ulm University, the Chamber of Industry and Commerce (IHK) Ulm and the International Association of Controllers (ICV), around 20 companies are actively involved in the
There are also plans to create a transfer institute of 'Data Science and Analytics', where researchers from a wide range of disciplines will work together even closer and bring the researched methods to the economy. At the same time, this institute will serve as specialised point of representation and contact for the complex problems encountered in practice - similar to the already established Scientific Computing Centre Ulm (UZWR). The UZWR, for instance, is working in cooperation with companies to simulate flow conditions in turbines with the use of numeric methods.
The research activities at Ulm University also feed into the teaching. The interdisciplinary master's programme Business Analytics at the University's School of Advanced Professional Studies (SAPS) comprises modules in economics, mathematics and computer science. Graduates are trained to solve business challenges, including the improvement of individual processes or the further development of the strategy and business model.