Smart Sen­sing Systems
Innovative uses and technologies for intelligent sensor systems
Powerful sensor technologies are in high demand in various research and development areas, be it in environmental analysis, pharmaceutics and biomedicine, autonomous driving or automation of industrial processes. Scientists at Ulm University are collaborating across faculty and departmental borders and conducting research into innovative metrological solutions. Driving motivations are the exploitation of new areas of application on the one hand and the use of novel materials and technologies on the other hand.
What is sensor technology?
In a nutshell, sensor technology is the recording, signalling and digitisation of a changing state. The purpose is usually to determine specific characteristics of an object or to identify special materials such as chemical substances or biomolecules. In this process, non-electric parameters – such as physical or chemical characteristics – are converted into electric signals which are then recorded, evaluated and forwarded by the respective data processing systems.
Institute of Electron Devices and Circuits
Prof. Dr.-Ing. Hermann Schumacher, Prof. Dr.-Ing. Steffen Strehle
Institute of Microelectronics
Prof. Dr.-Ing. Maurits Ortmanns, Prof. Dr. Albrecht Rothermel
Institute of Microwave Engineering
Prof. Dr.-Ing. Christian Waldschmidt, Prof. Dr.-Ing. Christian Damm
Institute of Measurement, Control and Microtechnolgy
Prof. Dr.-Ing. Klaus Dietmayer, Prof. Dr.-Ing. Kurt Graichen
Institute of Micro and Nanomaterials
Prof. Dr. Hans-Jörg Fecht, Prof. Dr. Ulrich Herr, Prof. PhD Carl Krill
Institute for Communications Engineering
Prof. Dr.-Ing. Martin Bossert, Prof. Dr. Dr. Wolfgang Minker, Prof. Dr. Robert Fischer
Institute of Optoelectronics
Prof. Dr. Ferdinand Scholz, Prof. Dr. Peter Unger
Institute of Information Resource Management
Prof. Dr.-Ing. Stefan Wesner
Institute of Databases and Information Systems
Prof. Dr. Manfred Reichert
Institute of Embedded Systems/Real-Time Systems
Prof. Dr.-Ing. Frank Slomka, Prof. Dr. Michael Glaß
Institute of Media Informatics
Prof. Dr. Timo Ropinski, Prof. Dr. Enrico Rukzio, Prof. Dr.-Ing. Michael Weber
Institute of Neural Information Processing
Prof. Dr. Dr. Daniel Alexander Braun, Prof. Dr. Heiko Neumann
Institute of Distributed Systems
Prof. Dr. Frank Kargl, Prof. Dr. Franz Hauck
Department Applied Cognitive Psychology
Prof. Dr. Marc Ernst
Institute of Analytical and Bioanalytical Chemistry
Prof. Dr. Boris Mizaikoff
Institute of Biomedical Engineering
Prof. Dr. Walter Karlen
Research conducted in Ulm in this field transcends departmental and faculty borders
Crucial for the performance of a sensor system is not only the general detection technology, which determines the sensitivity and selectivity of the sensor on a fundamental level, but also the design and power of the data processing systems in which the sensor technology is embedded. This is why at Ulm University engineers, natural scientists and computer scientists have joined forces to conduct research into the development of innovative and powerful sensor systems.
While engineers, chemists and physicist are busy with the realisation and further development of detection and signal processing methods, the computer scientists are focusing on the challenges presented in the areas of data integration and processing. After all, these systems need to swiftly analyse the enormous volumes of real-time data produced by complex sensor systems and forward them to certain terminal equipment. The life sciences also have their place in this research field. Biologists, physicians and psychologists are exploring opportunities for medical applications and fertile scientific areas of use.
Nanotechnologies and quantum effects for biosensors
Ulm's researchers are working relentlessly on intelligent solutions for new biomedical challenges. The use of particular physical effects and characteristics such as quantum mechanics promise enormous innovation potential for the development of biosensors. Both highly sensitive diamond sensors as well as the closely linked quantum microscopy can make molecular processes in living cells visible on an atomic level.
The miniaturisation of sensor systems through the use of innovative nanomaterials and technologies is also promising. This benefits especially applications in biomedicine. A team of researchers is therefore working on the development of semiconductor-based, optically-read miniature sensors for point-of-care testing. These can detect both gases as well as biomolecules and send the test results to the patient or even directly to the physician. The scientists in Ulm have developed a special test method (µbreath) for the detection of trace gases in the breath, which can detect several gases simultaneously via infrared spectroscopy. The objective is to find molecular fingerprints, which are biomarkers that can point to certain diseases. Another biomedical application are intelligent chips for neurotechnological implants. These miniaturised electronic components can be used as retina implants, for instance, in order to improve the vision of people with vision impairment. They also provide biochemical measurements of stress and function as stimulating neuromodulators for brain–computer interfaces.
Ulm's innovations are also found in practical everyday applications in the areas of environmental analysis and food safety. Chemists at the University have developed a portable analytical apparatus (Mycospec) for the improved measuring of mycotoxins on foods, both on-site at the shops and directly at the place of manufacturing. The scientists have chosen modifiable quantum laser spectroscopy as the basis of their approach.
From mass production to graduate schooling
In addition, Ulm's researchers are working on methods for mass production of tailor-made nanosensors. The goal is to enable the cost-efficient and large-scale production of sensors that utilise semiconducting nanowires in order to provide detailed insights into cells. Sensor development is also a topic in the interdisciplinary doctoral training. As part of the research training group PULMOSENS, physicians, natural scientists and engineers conduct research together into the function of lung tissue. The scientists use innovative sensory methods to investigate processes in the lung epithelium and make them visible.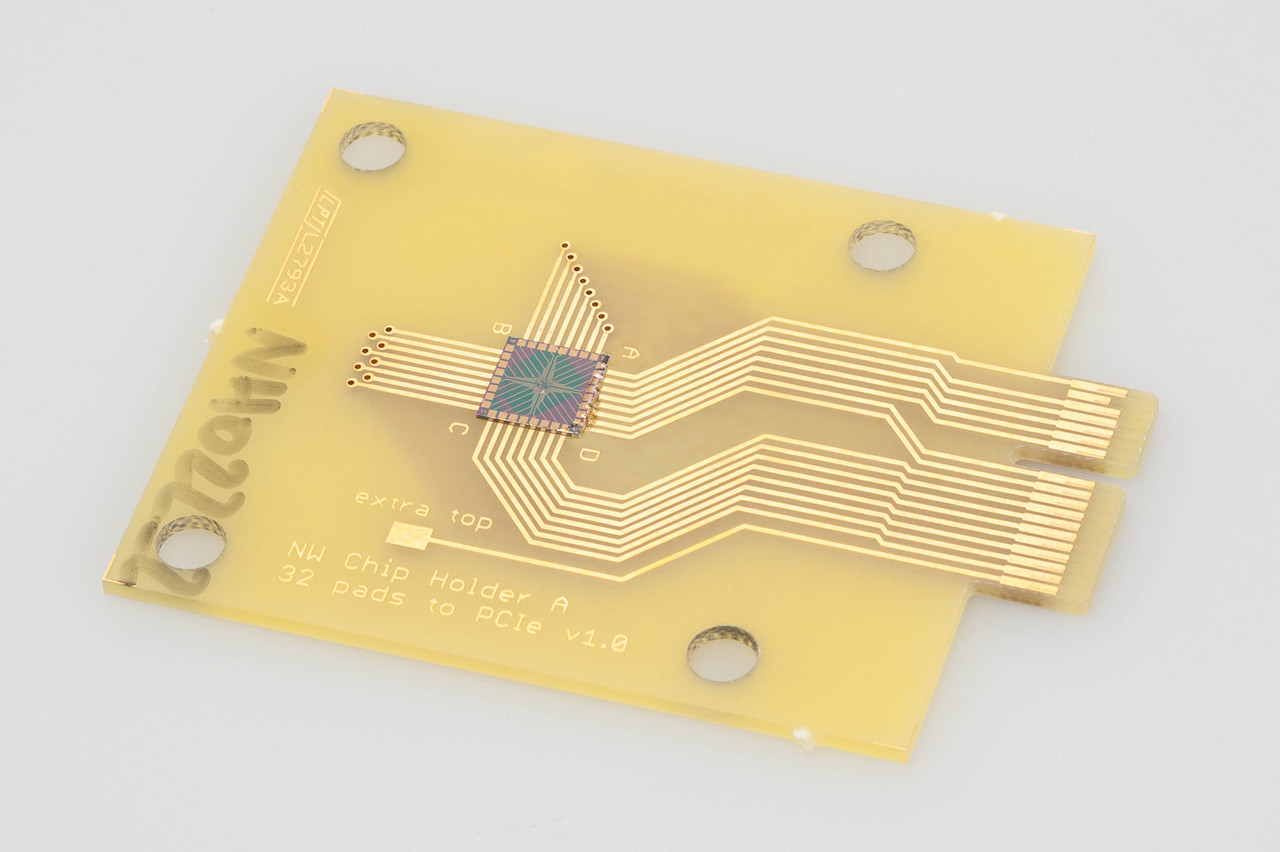 Intelligent high-performance sensor systems for automation and robotics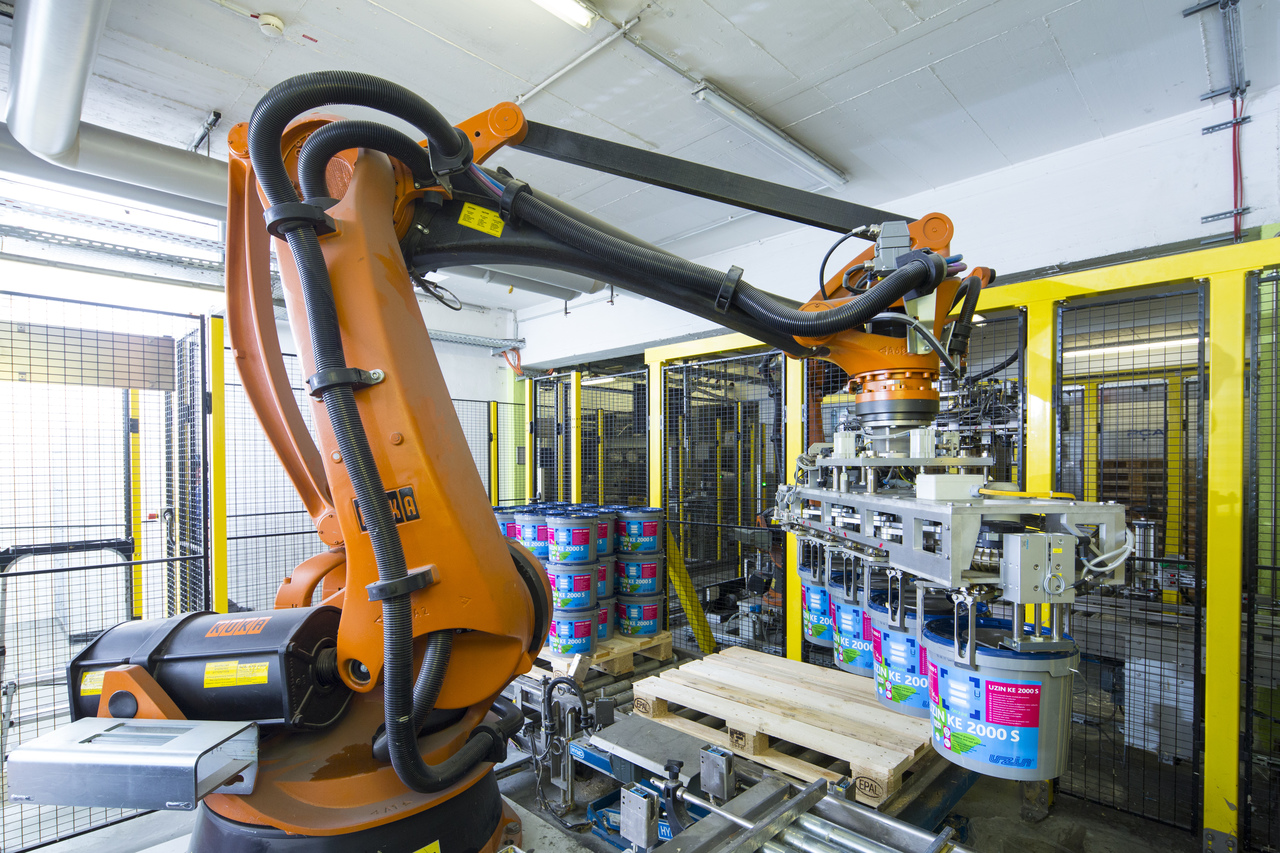 Intelligent sensor technologies are particularly sought-after when it comes to the monitoring, regulation and controlling of automated processes – as in the case of industrial mass production, for instance. The automation of economic value-adding processes in the context of Industry 4.0 cannot be realised without high-performance measurement technologies. Laser-based optoelectronic detection methods or radar-based high-frequency sensor and communication systems (radar) are often used for this purpose. Numerous institutes at Ulm University are conducting research in this area.
Particularly challenging are application areas such as autonomous driving or flight, where tremendous volumes of data need to be processed in real time. To meet these requirements, engineers and computer scientists in Ulm have developed intelligent high-performance sensor and data processing systems. These systems are able to reliably and robustly record distances, interspaces and speeds in highly automated vehicles as well as in self-navigating drones. The scientists in Ulm also use 'smart sensing' technologies for the recognition of gestures in mobile communication or the detection of anti-personnel landmines.
The human perception as model
Another goal is the production of compostable and cost-effective sensor systems, which can be of great service particularly in medical diagnostics and environmental analysis – and in an environment- and resource-friendly way at that. In order to save energy and effort in information processing, Ulm's scientists have already adopted natural materials and biological models into their work. Engineers at the University are investigating components made of chitosan, which can be extracted from insect carapaces among other sources. Other scientists use the human perception as model for effective signal processing, recognising that humans have one of the best and most effective sensor systems with regards to data integration.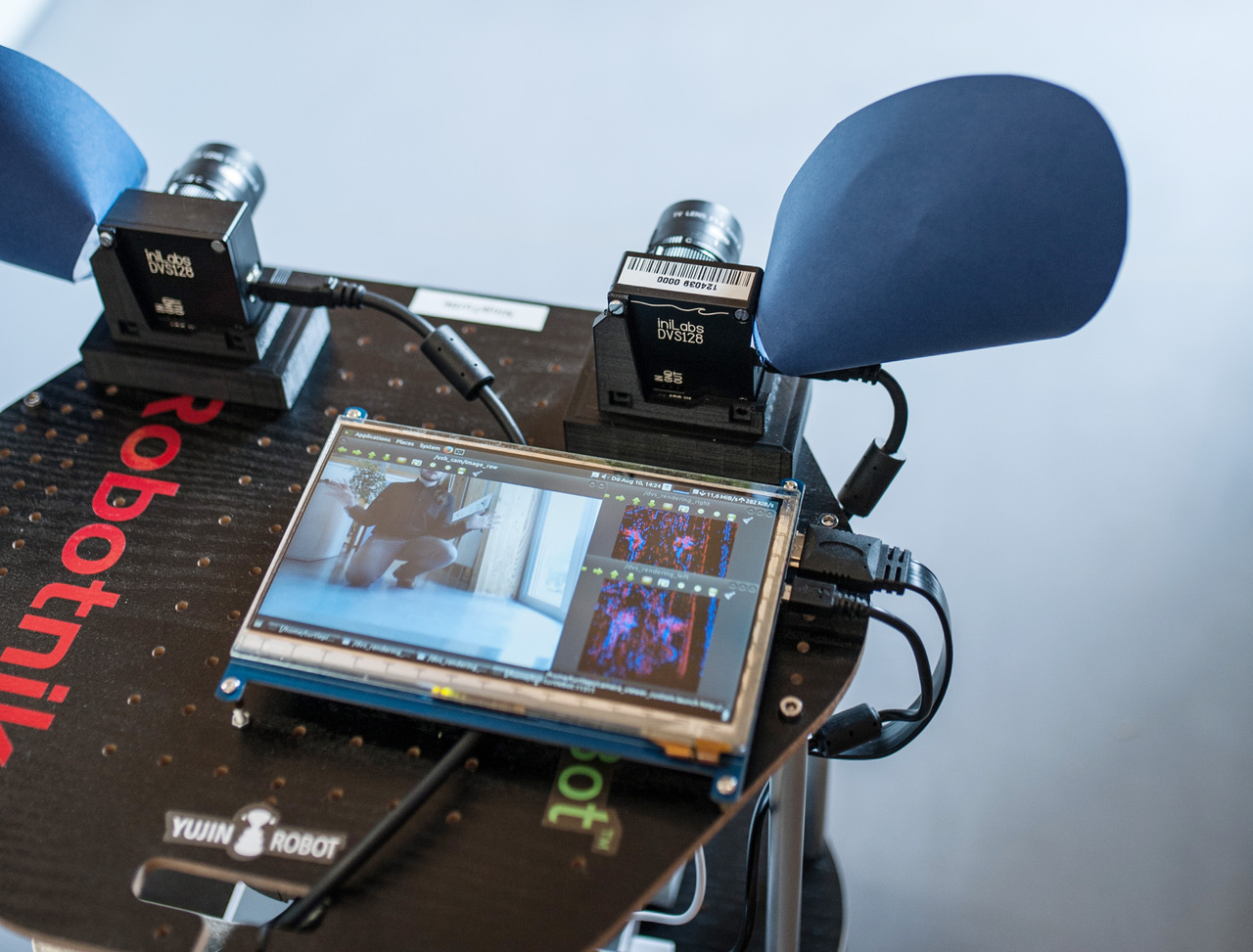 Photos: Elvira Eberhardt and Heiko Grandel