Trauma research at Ulm University
Leading-edge research on physical and psychological trauma
Traffic accidents, terror attacks and acts of violence have one thing in common: victims with severe injuries. The medical treatment of patients with multiple bone fractures and severely injured organs and tissues is highly complex and demanding. Physical trauma is characterised by multifaceted interactions between injured tissues, immune system, circulation and psyche. Uncontrolled inflammatory reactions in the entire body that may occur as a response to injury frequently lead to multiple organ failure and death. Trauma is the most common cause of death in people under 45 years. The annual health costs of around 30 billion euros and more are substantial – including costs of sick leave.
Understanding, curing and preventing severe injuries
Scientists in Ulm are investigating relentlessly the highly complex interactive processes that make polytrauma so dangerous. The interdisciplinary collaboration of a broad range of trauma specialists from basic research and medical practice is a great formula for lasting success in treatment and science. Researchers and physicians at the University and the University Medical Centre work closely with the military hospital in Ulm (Bundeswehrkrankenhaus; short: BWK) and other medical partner institutions in the region, including the Rehabilitation Hospital (Rehabilitationskrankenhaus Ulm; short: RKU) and the Red Cross Blood Donor Service. The chain of medical care in Ulm thus covers everything from immediate emergency treatment to surgical, medical and psychological trauma treatment to rehabilitation. The repeated certification of the 13-clinics-strong Trauma Network in Ulm by the German Society for Trauma Surgery (Deutsche Gesellschaft für Unfallchirurgie; short: DGU) is testimony to the high standard of care provided to severely injured patients around the clock.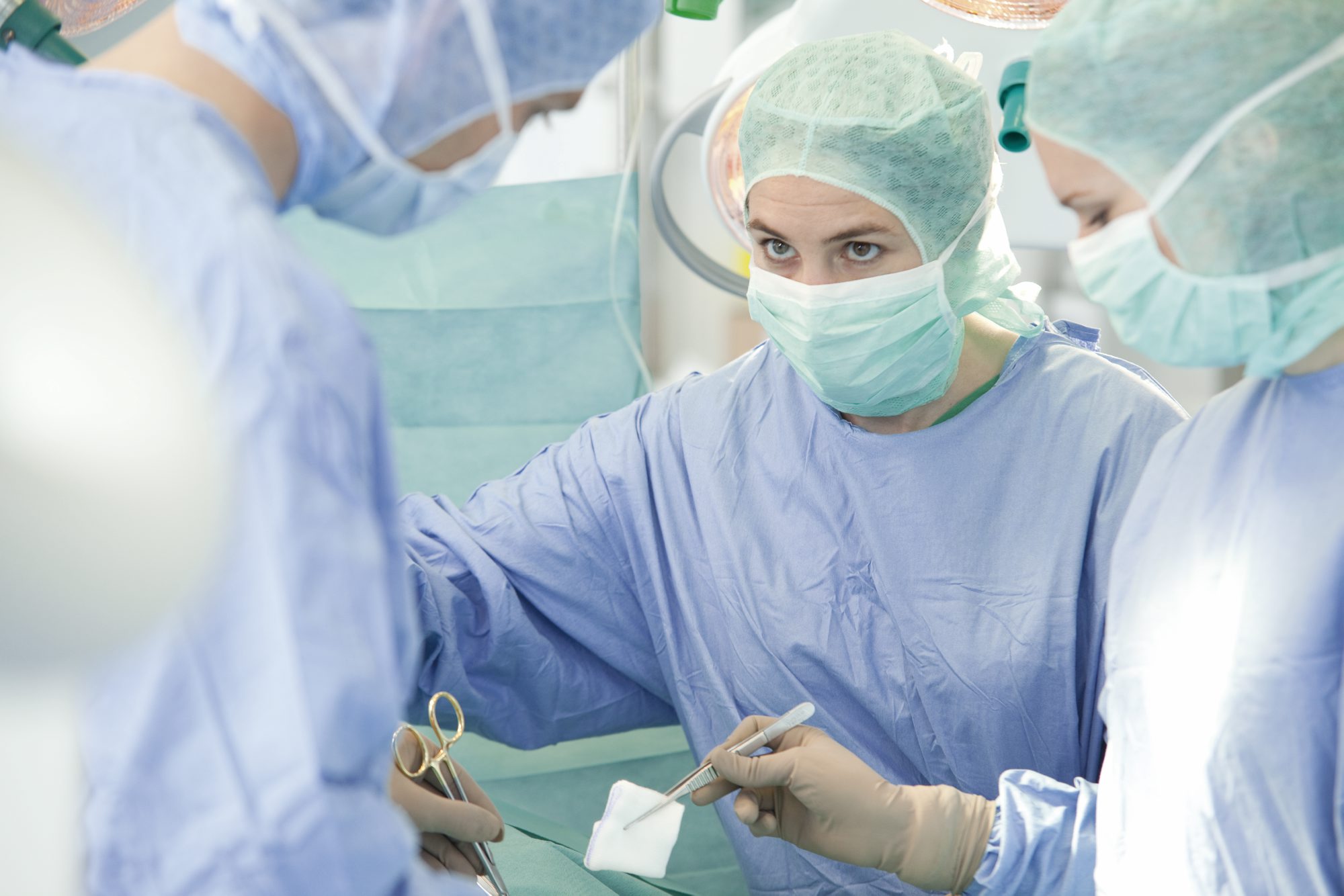 Research at the intersection of physical and psychological trauma
The Center for Trauma Research (Zentrum für Traumaforschung; short: ZTF) in Ulm was founded in December 2015. This transdisciplinary research centre is not only one-of-a-kind in Germany but also leading the way internationally. The researchers work together at the intersection of physical and psychological trauma towards uncovering the molecular interactions between mental and physical injuries, bringing together seemingly distant disciplines such as trauma surgery, biochemistry and psychiatry. This is because physical trauma often results in additional psychological trauma. On the other hand, psychological stress can affect wound healing via the immune and hormone systems.
The scientific basis for the establishment of the Trauma Center in Ulm was laid with a successful Collaborative Research Centre funded by the German Research Foundation (Deutsche Forschungsgemeinschaft; short: DFG). The Collaborative Research Centre (CRC) 1149 'Danger Response, Disturbance Factors and Regenerative Potential after Acute Trauma' has been running since 2015 and has been granted an extension with a funding budget of 10.6 million euros for four further years. The main goals of the CRC are a to establish a fundamental understanding of traumatic injuries down to the molecular and cellular level, and thus develop new therapies. A major focus is put on physical reactions to the most common injury patterns and disruptive factors during the healing process.
The DFG-funded clinical research group KFO 200 'Inflammatory Response after Musculoskeletal Trauma' also contributed important foundations for the Trauma Center's work.
Starting in 2024, trauma research in Ulm will be given a new home: A new research building for 'Multidimensional Trauma Sciences' (Multidimensionale Trauma-Wissenschaften; short: MTW) will be built for 73 million euros, giving around 200 researchers access to high-tech biomedical laboratories, a biobank and a clinical study centre. Never before has this much federal funding gone to Baden-Württemberg for a research building.
Traffic, sports and work accidents are among the most common causes of traumatic injuries in Germany. Violent disputes, military missions and terror attacks are other scenarios where people get harmed and sometimes sustain life-threatening injuries. Victims are often members of the military force who sustain severe injuries in armed conflicts. A civil-military collaborative project for regenerative medicine was established in 2014, where Ulm University Medicine trauma experts research together with colleagues and doctors at the military hospital (BWK) how to improve acute treatment of and recovery from such injuries. The project benefits civil and military patients equally and has been supported by the Medical Office of the German Armed Forces with hitherto 1.6 million euros.
Another focus of the Center for Trauma Research (ZTF) is the investigation and treatment of psychological trauma.
Psychological trauma
Understanding, treatment and avoidance
Another focus of the Center for Trauma Research is the investigation and treatment of psychological trauma. When war refugees, victims of violence or abused children are affected by their injuries and experiences to such an extent that they are no longer able to lead normal lives, it is highly likely that they are suffering from psychological trauma. Such psychological injuries often result in post-traumatic stress disorder or other mental illnesses. At Ulm University, science experts from psychology, psychiatry and molecular biology conduct research into the causes and effects of psychotrauma. Their main focus lies on questions of therapy and prevention, but the researchers are interested in the biomolecular interactions involved in the development of psychotraumatic injuries as well. The scientists are also increasingly focusing on the intergenerational transmission of traumatic (childhood) experiences.
Help for traumatised children and adolescents
One of the greatest concerns in this context is the best possible care for psychologically traumatised children and adolescents. The Competence Centre Child Abuse and Neglect in Baden-Württemberg and the Clinic for Child and Adolescent Psychiatry/Psychotherapy are key players in this quest. The institute's psychiatric outpatient clinic provides help to young people suffering from mental illness. A specialised outpatient clinic for trauma patients, which is affiliated to the Training Centre for Behavioural Therapy (Ausbildungszentrum für Verhaltenstherapie), cares especially for children and adolescents.
The German Trauma Foundation (Deutsche Traumastiftung) was founded in Ulm in 2015 and is dedicated to the improvement of the care for trauma patients. The Foundation supports projects that raise the general understanding of trauma and promotes the exchange of experiences between institutions and those actively involved in trauma research and treatment. A central effort is the prevention and treatment of the consequences of psychological and physical trauma.
It is no coincidence that the German Trauma Foundation is based in Ulm, where trauma research has a long-standing tradition. This fairly new discipline builds on trauma surgery, which has been part of the university medicine in Ulm since the University's inauguration in 1967. Methods and instruments developed in Ulm are used around the world in the treatment of trauma patients, from the emergency suitcase to the four-colour emergency watch.