Information for first-year students and students of the Uni Ulm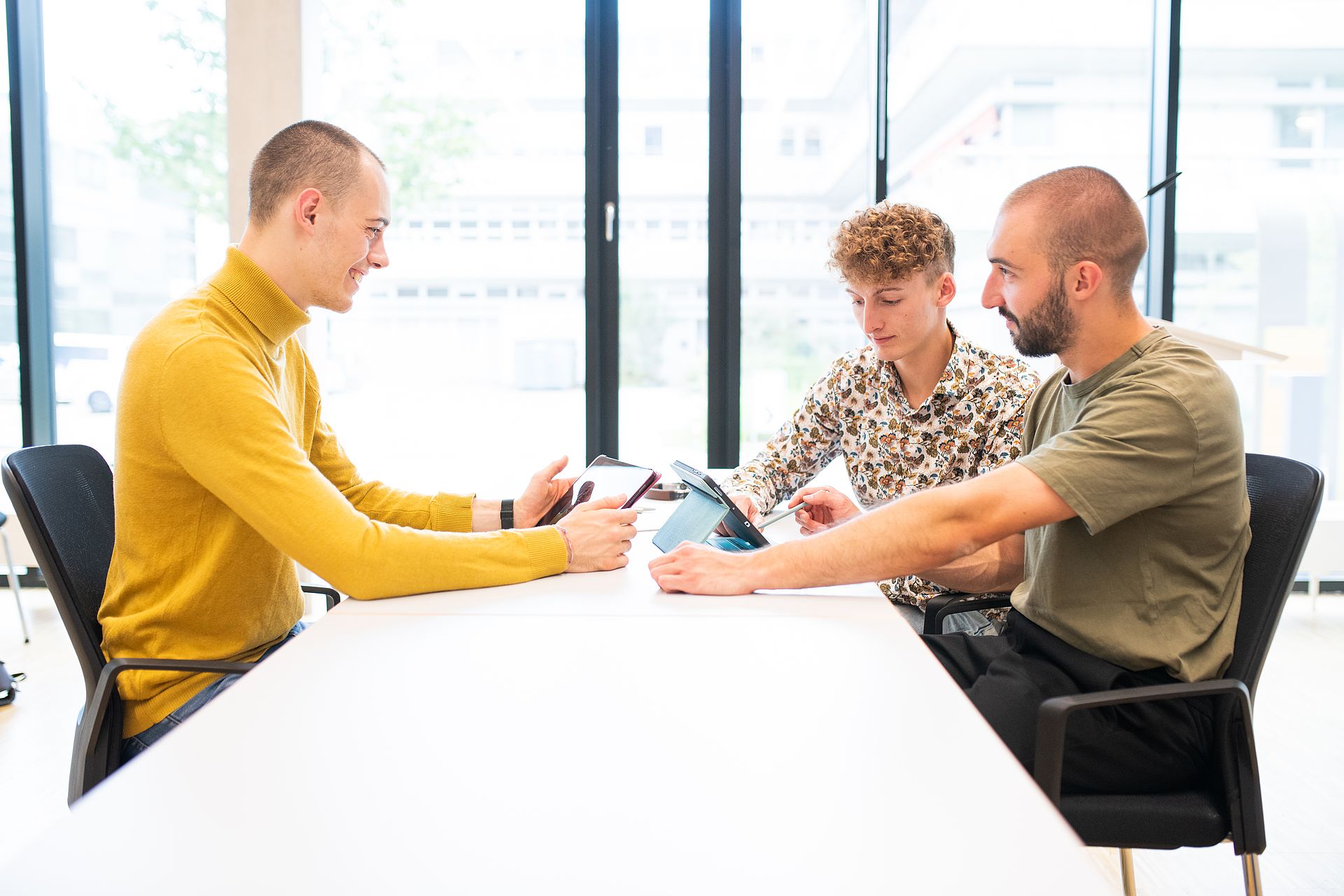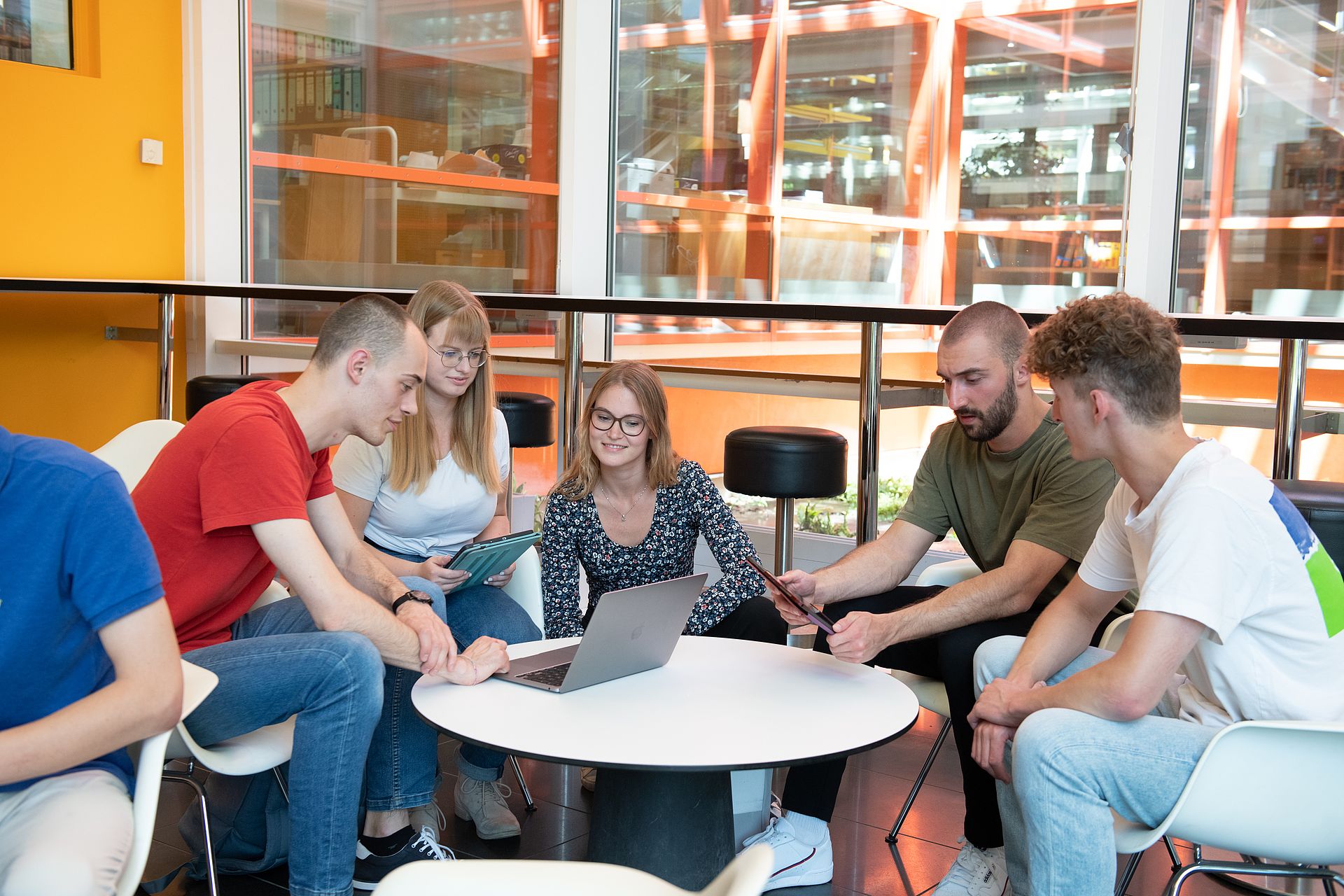 The semester starts
Semester opening on 17th April 2023. Information will be available soon.
You are searching for a special lecture hall or classroom? You can use the Hörsaalfinder (lecture hall finder) to find all places regardind your studies.
Advice: You can log into "eduroam" or free "welcome" w-lan network to find your way
You can choose among several sports courses at Hochschulsport, learn a new language at the HSZ uni ulm and get in touch with other students.
There are many college group at Ulm University which meete, debate and act with focus on many different topics such as sustainability, party life or career perspectives.
Furthermore, every degree course has a so-called student coucil. They take care about students' special interests and can give you further information about student live at Ulm University.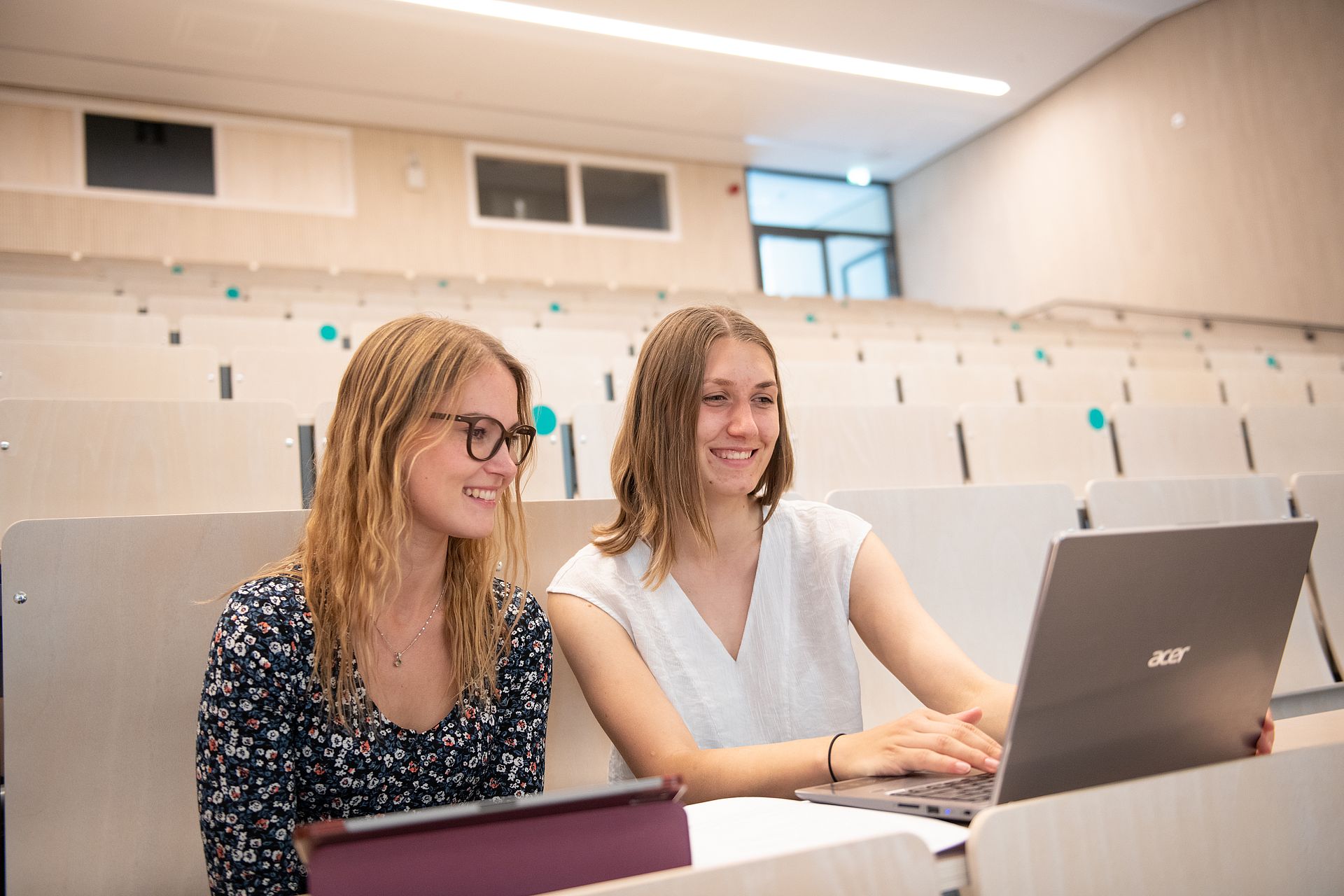 General information
The list of courses offered in the upcoming semester can be found here

It comprises the following departments of Ulm University
Department of Biology
Department of Chemistry
Department of Computer Science
Department of Engineering
Department of Mathematics
Department of Medicine
Department of Physics
Department of Psychology
Department of Management and Economics
School of Humanities: Lectures of the Humboldt-Studienzentrum für Philosophie und Geisteswissenschaften
SAPS (School of Advanced Professional Studies)
Offers by the International Office, such as FOKuS - Studienstart Deutsch, Semesterprogramm
Semester Dates can be found here
The upcoming summer semester will officially be held from 1st April til 30th September
The upcoming winter semester will officially be held from 1st October til 31st March
Lecture Periods may vary; especially the semester opening ceremony will be held on the first day of the lecture period.
Attention: Lecture times for coorperation courses may differ!
Answers to frequently asked questions around studying, exams and teaching at the University during the corona pandemic that are not on this page can be found in the FAQs Study & Teaching.
The International Office answers frequently asked questions with regards to international students in the FAQs Study & Teaching.
Please inform yourself about the regulations that apply to your study programme. Which exams must be completed by when? How often can exams be repeated? This information and more can be found in the respective study and examination regulations.
The Zentrale Studienberatung (central student advisory services) is your first point of contact for all general questions in relation to choosing a pathway and studying at Ulm University. We are here to support you, including all challenges that might arise along the way and all the way to transitioning from being a student to being a professional. We actually provide our services by phone, video conference (Zoom) or mail - please send us a mail.
Contact your course advisors with any questions concerning your studies. They will help you with your individual study planning and answer questions about course schedules the course sequence.
Having a good structure for your day is crucial for your study success during. We are happy to help you integrate digital courses and self-study components into your daily routine and make it all work for you.
Daily structure
Be mindful when you sit down to start studying, rituals can help with this (e.g. putting a sign on your door in a shared apartment that says 'Please do not disturb' or telling yourself 'I'm starting now with...'). Identify time thieves and disruptions, have a notepad ready and write them down. Actively search for solutions to these problems and write them down as well. Are your strategies working or do you need to find new ones?
Study breaks
In order to better internalise what you have learned, schedule study intervals with breaks. Regular breaks allow you to work and stay focused for longer. The ideal ratio between learning and resting is highly individual. It is best to start with one of the following schemes and adapt it to your needs:
25 min work – 2 min break
45 min work – 5 min break
3-4 hours work – 1 to 2 hours break
It is important that you critically question how well your study/break scheme is working for you. Things to do during your study break: move around, get some fresh air, eat and drink, stimulate other senses.
Study environment
Make sure that the place where you study/work has plenty of light and sufficient oxygen. It would also be ideal to create a tidy, structured workspace to avoid unnecessary searching. Define study/work goals for the next day (use a daily/weekly plan). Critically check whether your workplace really meets your requirements. The best thing to do is to take a photo of your workspace and check what needs to be improved. How does your workspace develop over time?
Social activities
Stay in contact with your fellow students, social exchange with other students is a crucial point on your way to study succes. Form study groups; verbalising what you have learnt gives you the opportunity to check whether you have really understood the learning content (your study group will point out discrepancies and help you work out the kinks).
However, social activities should not be limited to work and study. Host an (online) games night or a dinner, or just meet with your friends to talk. Stay in contact with each other!
The administrative costs and Studierendenwerk (student services) fee as well as the contribution to the institutionalised student body are due every semester and currently amount to € 170 per semester in total.
Tuition fees
Additional tuition fees are due for the following master's programmes:
Advanced Oncology
Actuarial Science
Innovation and Science Management
Sensor Systems Engineering
In Baden-Württemberg, a tuition fee of € 650 per semester is also charged for second-degree studies.
International students from non-EU countries, coming to Germany in order to study or students pursuing a second degree are liable to pay tuition fees of € 1.500 per semester.
Dear Students,
we need to explicitly point out to you, that it is not permitted to redistribute any material (for example lecture slides, videos, skits, etc.), provided to you via Moodle or any other way. The material provided to you by your lecturer, are only to be used by the students taking part in the respective cours!
The International Office is the central service institution for international students and offers support in areas such as visa matters, how to finance your studies, integration, and semesters abroad.
For more information on the advisory and support services available, please visit the International Office website.
You can choose among several sports courses at Hochschulsport, learn a new language at the School of Humanities and get in touch with other students.
We give you further information about student live at Ulm University.
Dear students,
as announced, you can now retrieve your access code for the energy price flat rate in the portal for studies and teaching at Ulm University.
Log in to the portal: https://campusonline.uni-ulm.de/qislsf/rds?state=user&type=0
Select the tab "My functions" at the top. On the left side you will find the tab "EPPSG access code".
It is possible to submit an application with the access code on the federal portal from 15.03.2023 until 30.09.2023.
Attempted application before 15.03.2023 risks that the application cannot be processed!
You will receive an e-mail during the day next Monday 13.03.2023 informing you that you can retrieve your access code. We will send the notifications for this to all students who are eligible to apply on a delayed basis next Monday. So it may be that fellow students of yours will receive the notification in the morning but you will not receive it until the afternoon.
In the coming week, access to the student portal will be limited in order to prevent a server crash. We ask for your understanding and patience that you may have to try to log in several times.
Important information:
You can find comprehensive information on submitting an application at www.einmalzahlung200.de.
In addition to the access code, at least one of the following three requirements is necessary to submit an application:
BundID account and the activation of the online ID function
or your ELSTER certificate
or a BundID account with user name and password as well as a valid e-mail address and additionally a PIN.

At www.einmalzahlung200.de and at https://id.bund.de/de/eservice/konto you will find information on setting up a BundID account and activating the online ID function.
In the event that you do not have an electronic ID (online ID function or ELSTER certificate) and you are unable to set one up, you must still set up a BundID account with a user name and password as well as a valid e-mail address. The PIN required for this will be sent to you by e-mail in the week from 20.03.2023 to 24.03.2023 by the University of Ulm. Until then, please refrain from enquiring about the PIN.
If you have any questions regarding the application process, please first read the FAQ at www.einmalzahlung200.de/faq.
If you have any further questions, please contact the support for applicants at www.einmalzahlung200.de/kontakt. In case of technical errors, it is helpful to provide screenshots.
Do you need help?
Can't find the information you need? Do you have a problem attending a course or a technical problem? We are here to help!