Compass for advisory services
This compass provides an overview of the various advisory and information services at Ulm University to help you find the right contact person for your question or concern.
You will find both general information for current and prospective students of Ulm University as well as additional info and offers for international current and prospective students. Do you need help choosing the right study programme? Are you second-guessing your chosen pathway or do you have questions around student accommodation or how to fund your studies? The compass helps you find your way through the jungle of advisory services.
Information for prospective students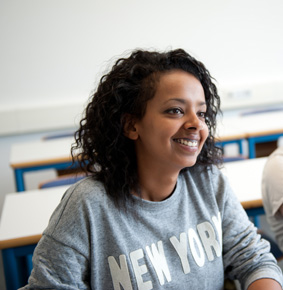 Nach dem Abi hatte ich keinen Plan, was ich machen sollte. Die Berater in der Zentralen Studienberatung der Uni Ulm haben mir dann gezeigt, wo meine Stärken und Schwächen liegen und welches Studium gut zu mir passen würde.
Ich habe mich dann für ein Studium der Informationssystemtechnik entschieden, weil ich gerne programmiere und mich für die Zusammenhänge Mensch und Maschine interessiere.
Mit der Unterstützung durch das Studierendenwerk war es dann einfach eine Wohnung in Ulm zu finden.
(Mola, Studentin im 4. Semester im Fach Informationssystemtechnik)
Information for international prospective and current students
Ulm für Einsteiger - English version
External content
To use this content (Source: www.xyz.de ), please click to Accept. We would like to point out that by accepting this iframes data to third parties transmitted or cookies could be stored.
You can find further information in our Privacy policy.
Content will be available soon.
Content will be available soon.