»We are making sure that all vaccines deliver what they promise«
Alumna from Ulm University fighting against the coronavirus in the United States
Drosten, Streeck and Kekulé – three prominent virologists whose names are known all over Germany. The coronavirus pandemic has led to a situation where scientists are suddenly achieving levels of fame normally reserved for rock stars. Our interview partner, microbiologist Dr Marion Gruber, has also been the subject of unexpected attention in the global race for the first coronavirus vaccine authorisations. Gruber is responsible for vaccine authorisation within the American Food & Drug Administration (FDA), making her one of the most important and powerful people in the battle against the coronavirus. As a biology student at Ulm University in the late 1970s, she did not expect that her career would lead her here.
Dr Marion Gruber greets us through the computer screen for our online interview at 7am Eastern Standard Time, just as agreed. For our conversation, she has gathered a few photos from her time spent in Ulm and she even has her old course record book from 1978/79 at hand. »It's funny what objects stand the test of time«, Marion Gruber muses as she leafs through the pages. »Back then, there were only about 100 biology students in Ulm and we all knew each other. The University was only ten years old at the time and there was a very friendly atmosphere, somewhat like a big family«, Gruber recalls.
Gruber was sent to Ulm, around 700 kilometres from her hometown of Hohenlockstedt in Schleswig-Holstein, which is in Northern Germany, by the Central Office for the Allocation of Study Places. In Ulm, she was awarded a spot for studying biology and began concentrating on microbiology at an early stage in her studies. When not busy studying at the University, she spent time in the Alps learning to ski and also learned a bit of the local Swabian dialect as a boarder in the small town of Jungingen. »When my landlady asked me to hang my laundry up on the 'stage', I had no idea what she was talking about«, says Gruber, who switches effortlessly between English and German throughout the interview. (Swabians use the German equivalent of the word 'stage' to refer to the attic.)
Experience abroad in the "Wild West"
Following her studies in Ulm and her PhD in Kiel, the young biologist accepted a postdoc position in the US in the mid-1980s, which took her to Oklahoma. »But I quickly realised that I would never feel at home in the Midwest. The oldest buildings there were only about 50 years old! So I headed toward the East Coast, where I felt more culturally at home as a European« Marion Gruber says. When she met her future husband, who is an American, the decision to remain in the US was final.
For more than 25 years now, Gruber has been working for the FDA in Silver Spring, Maryland, not far from the capital city of Washington, DC. There, she is now director of the Office of Vaccine Research and Review. She is thus responsible for licensing and monitoring vaccines in the entire United States. She also oversees research in connection with the development, production and testing of vaccines. In order for a new vaccine to be approved, its benefits must significantly outweigh any potential risks. The FDA relies on the data provided by the producers for licensing, but also conducts its own analyses.
In the fight against Corona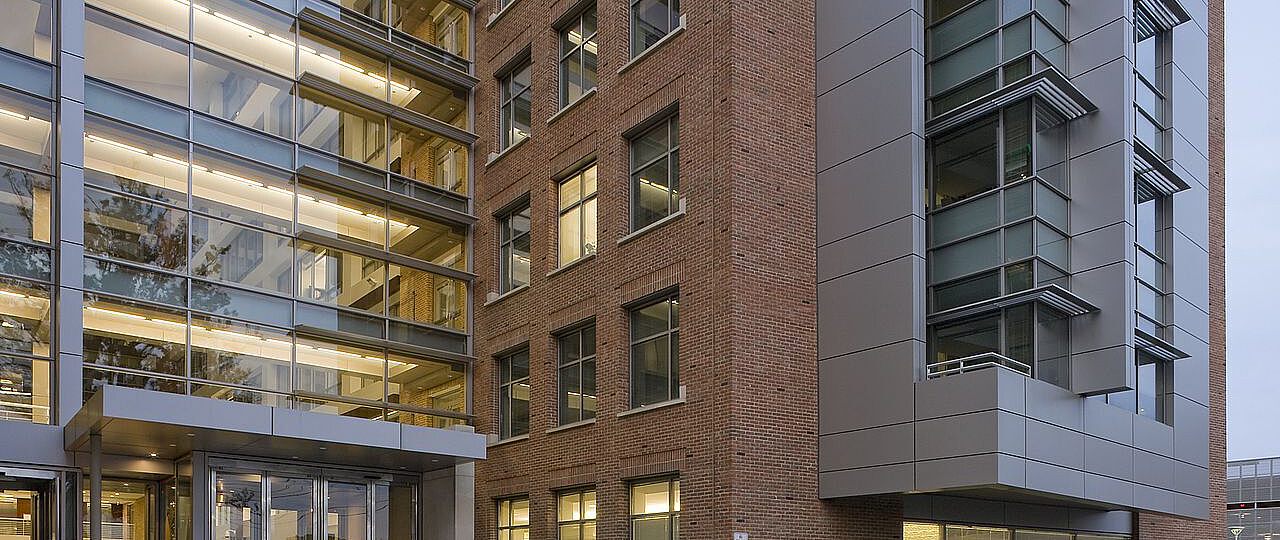 »The coronavirus has really been a challenge for our divisionIn the fight against Corona«, admits Dr Gruber, who has been working from home, day after day, for a year now. From their homes, Gruber and her staff are doing their part to combat the novel coronavirus. They evaluate the safety and efficacy of a vaccine including its potential side effects. Another aspect of their work is the coordination with other regulatory authorities and government officials across the globe. Gruber's expertise is in demand around the world.
The coronavirus has not changed the way they work, but it has increased the pace. »We work just as reliably as prior to the pandemic, but now we are on duty 24 hours a day, seven days a week. It really wears on you«, Marion Gruber explains. Their work has tripled over the last few months in order to manage the emergency authorisation for the first coronavirus vaccines. And this came at a time when there was not only a lot of work, but also a lot of psychological stress – the US was also experiencing a lockdown and strict contact restrictions. She also misses her adult daughters, who live and work in Germany, whom she has not been able to visit as a result of the pandemic. Marion Gruber describes her personal sources of strength: »I am lucky in that I have a big yard, my German shepherd Tessa to play with and a very understanding husband«.
To what extent will the coronavirus pandemic affect her work in the future? The microbiologist hopes for a big boost in the development of vaccines based on messenger RNA (mRNA). These synthetically produced vaccines are a completely new class of vaccines, by which only a genetic blueprint for a specific antigen is injected into the body. With just minor changes to this mRNA, further vaccines can be developed against SARS-CoV-2 mutations or even entirely different diseases. "We are making sure that all vaccines deliver what they promise. I would advise everyone to get vaccinated against the coronavirus", says Marion Gruber.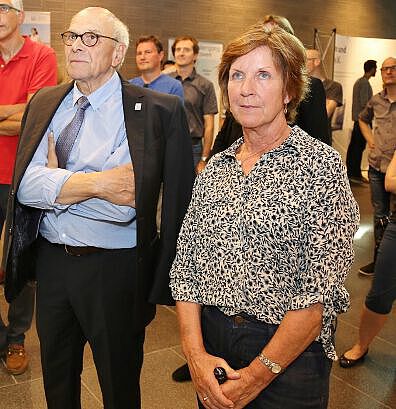 Towards the end of the transatlantic video conference, the experienced scientist and manager reflects on her time in Ulm once again, and on the contact with her fellow students, which she still maintains today. In 2017, Marion Gruber attended an alumni reunion to mark the 50-year anniversary of Ulm University and was impressed at how the campus had evolved over the past few decades.
Her advice to all biology students – whether at Ulm University or elsewhere: »If you are really interested in and like this subject, then stick with it and don't listen to what anyone else says. Keep your eyes open – career opportunities often present themselves at second glance. And if research is not your thing, you can also pursue a career in industry or in biological product regulation«. Dr Marion Gruber's path seems to offer the best proof of this.
Dr Marion Gruber became inspired to enter the world of natural sciences by a young teacher when she was still in school, and she later went on to study biology in Ulm and Kiel. At Kiel University, the microbiologist completed her doctorate on the topic of proliferation and differentiation of human B lymphocytes. Postdoc positions led her from the Kiel Institute of General Microbiology to the Oklahoma Medical Research Foundation in the United States.
In 1989, she switched to the Center for Biologics Evaluation and Research with the American Food & Drug Administration (FDA). From 1995 to 2005, she worked as a reviewer in the Office of Vaccine Research and Review. In 2005, she took on a position as associate director for regulatory policy and continued to advance to the level of deputy director.
Since 2011, she has been the director of the Office of Vaccine Research and Review with a staff of around 250. Dr Gruber is married and has two grown daughters. One is a scientist like her mother and the other followed in her father's footsteps, becoming an economist.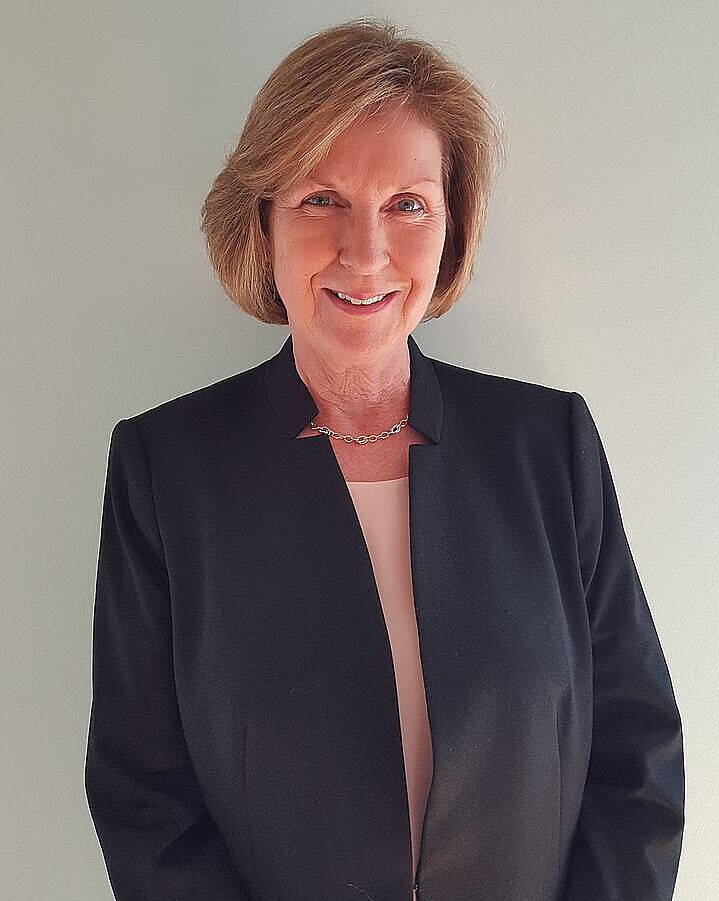 Text: Daniela Stang
Photos: FDA, privat