Ulmer Universitäts Gesellschaft
The University Society of Ulm University helps to ensure development and continued growth at Ulm University. It especially promotes research activities, teaching activities and international cooperation. It maintains contact between the University and the local public, the political sector and the economy. In addition, the University Society supports the student body and is the official alumni organisation of the University.
FIN e.V. - Freunde der Informatik
The purpose of the FIN Club is to connect future, current and former students, staff, lecturers and people interested in the field of computer science.
There are regular meetings for alumni of the field of computer science (currently only online). If you are interested, you can subscribe to the following mailing list to be informed about the current dates: https://imap.uni-ulm.de/lists/info/alumni.informatik.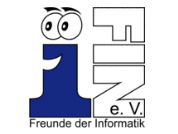 Netzwerk Nachhaltige Unternehmensführung e.V.
The Netzwerk Nachhaltige Unternehmensführung e.V. was founded in 2020 as an alumni association of Ulm University. Our goal is
networking students of the Master's degree in Sustainable Management, graduates and other interested people in sustainability
to make it easier for them to get started in business and science.

The Studium und Praxis club has been around since 1987. It is a club for students, graduates and postgraduates of Ulm University, which provides a comprehensive connection between university education and professional practice.
Our aim is to foster the mutual exchange between students and graduates of Ulm University and business and professional communities. We strive to deepen this sort of contact as well as contribute to the continuing education of our members.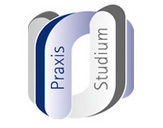 Wirtschaftsphysik Alumni e.V.
The Ulm University association Wirtschaftsphysik Alumni is a non-profit organization which aims to connect graduates, students, lecturers and anyone else who is interested in the fields of business physics or physics.
The association has a special interest in fostering direct communication between active members and alumni. Every year, Wirtschaftsphysik Alumni organises various events in cooperation with the FS to provide current and former students the opportunity to come together. The FS Alumni Barbecue is one example, a casual setting for members to meet and discuss ideas or exchange experiences.