First graduate of the SAPS Business Analytics master's programme is successful as a data scientist
Robin Burghardt is the first graduate of the Business Analytics programme at the "School of Advanced Professional Studies" (SAPS), an institution cooperatively run by Ulm University and the Ulm University of Applied Sciences. This part-time master's programme for professionals prepares executives to face the challenges of digitalisation and, in particular, data-driven optimisation of production and service processes. Burghardt, a mechanical engineer, talks about the advantages of this programme from his perspective.
5 questions to the SAPS-Master Business Analytics
Mr Burghardt, you are originally from Lower Saxony. How did you find out about the Business Analytics programme being offered in Ulm, more than 500 kilometres away?
Robin Burghardt: "I searched online and was only able to find one single part-time programme for professionals in the field of data science, and it was Business Analytics in Ulm. When I started studying in the winter semester of 2016, the first three modules were still in a trial phase, so they were free of charge – that was an advantage for me back then".
When you started studying, you were already in a challenging full-time position in the automobile industry. Why did you decide to take on the double burden of working and studying?
"After I completed my bachelor's degree in mechanical engineering, I started working at VW as a project manager in the area of manufacturing. There I became aware of the potential of data analysis and I found it increasingly intriguing to combine the knowledge I already had with knowledge in IT and mathematics. Knowledge of statistics is absolutely fundamental for data analysis, and it is not possible to just pick up an awareness of these mathematical principles on the side. In the Business Analytics master's programme, I learned the basics of statistics and IT for data analysis, which I can now build on".
What was your biggest challenge in the Business Analytics master's programme?
"Initially, time management presented the biggest challenge. I had to get accustomed to the necessary discipline, even though not that much time had passed between completing my bachelor's degree and starting the master's programme. All in all, I had to dedicate 20 hours a week to my studies – which meant many evenings and weekends. Fortunately, there were only a few on-campus events in Ulm and the deadlines were not that strict, so I was able to divide up my time over the semester quite freely. In terms of content, I found the mathematical parts most difficult. But I always felt that I received the support I needed. The SAPS offered many online advising hours, and when I was in Ulm for on-campus seminars, the lecturers always had an open ear for my questions".
To what extent did your employer support you with your part-time studies?
"It was my idea to study Business Analytics, so I did not receive any explicit support from my employer or from any other sources of aid. However, my superiors viewed my studies favourably and I always got holiday time for the on-campus seminars. Some fellow classmates from other federal states were even able to take what is called "educational leave", but that is unfortunately not an option in Lower Saxony".
Have your responsibilities changed at all as a result of your master's degree?
"I had already moved to the IT department at VW while I was doing the master's course, and there the contents of the programme were, of course, extremely useful – even just in terms of creating a basis for communicating with the IT experts. My new superiors reacted positively to my studies as well. I now work in the field of software development and would like to use the knowledge I acquired in the master's degree programme to advance digitalisation in production".
Information about the course of studies:
t1p.de/business-analytics
About the person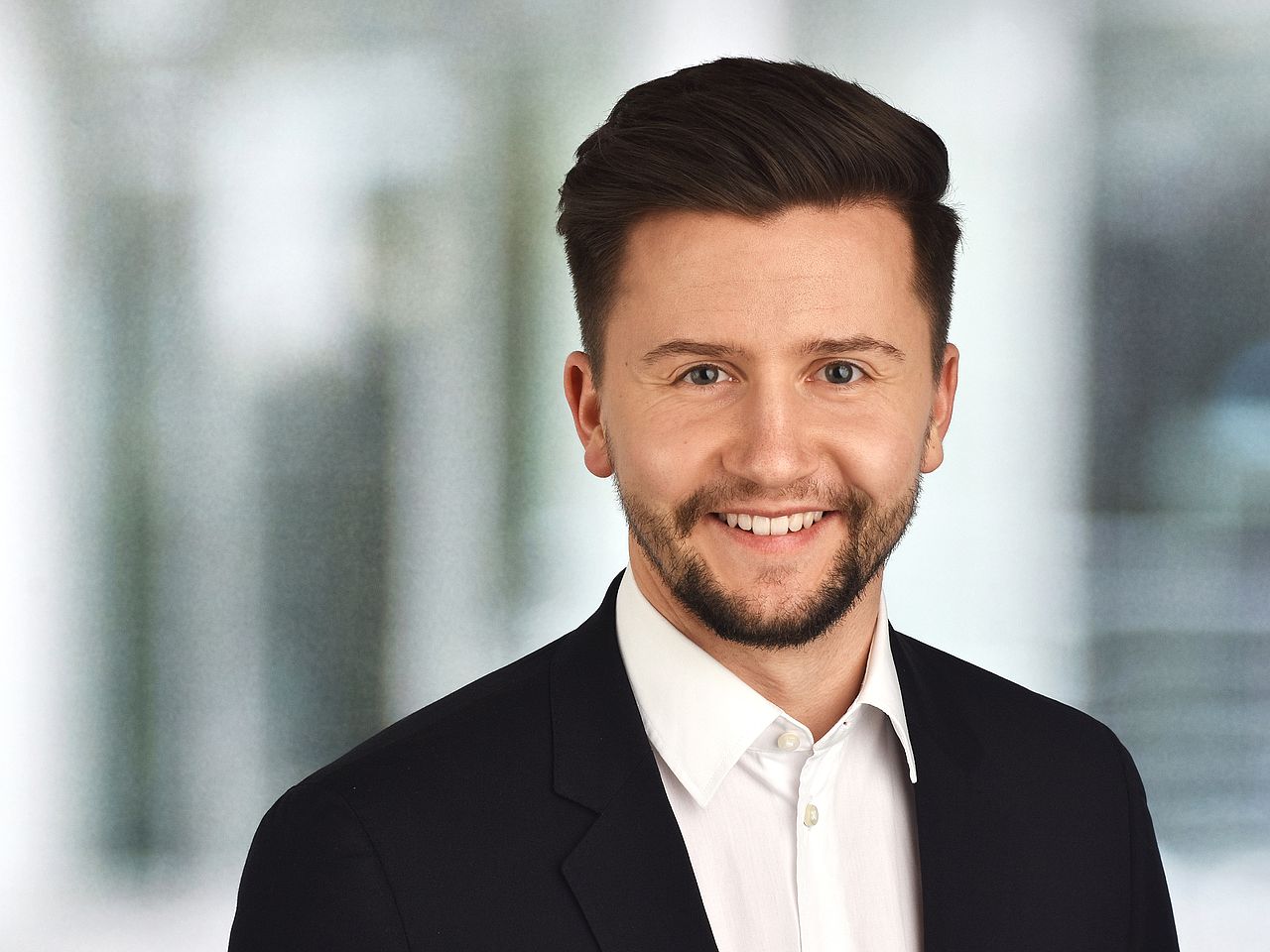 Robin Burghardt (born 1993) completed a Bachelor of Engineering dual cooperative study programme in mechanical engineering with a concentration in production and logistics at the Ostfalia University of Applied Sciences in Wolfenbüttel and at VW in Salzgitter. Starting in 2016, Burghardt worked as a planning engineer at VW and also began a part-time master's programme for professionals in "Business Analytics" at the SAPS in Ulm, which he recently finished. He is now a data scientist in the IT department at the VW Group in Wolfsburg.