Tim Mohring
Tim Mohring studierte Informatik an der Universität Ulm und erhielt im Jahr 2016 seinen Abschluss Master of Science. In seiner Masterarbeit, die er im Rahmen des interdisziplinären Projekts Tinnitus Database erstellt hat, beschäftige er sich mit der Entwicklung eines NoSQL-Datenbankschemas für eine bestehende relationale Datenbank.
Forschungsinteressen
Adaptive Prozessmanagement-Systeme
Industrie 4.0
Publikationen
|
2018
|
2017
|
2018
2017
Zimoch, Michael and Mohring, Tim and Pryss, Rüdiger and Probst, Thomas and Schlee, Winfried and Reichert, Manfred

(2017) Using Insights from Cognitive Neuroscience to Investigate the Effects of Event-Driven Process Chains on Process Model Comprehension. In: 1st Workshop on Cognitive Business Process Management (CBPM'17), BPM 2017 workshops, Barcelona, Spain, 11 September 2017. (Accepted for Publication)
Betreute Abschlussarbeiten
Kontakt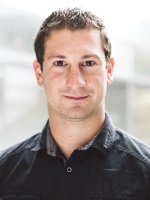 Tim Mohring
Wissenschaftl. Mitarbeiter
Büro: Geb. O27 - Raum 5103
Sprechzeiten nach Vereinbarung.
| | |
| --- | --- |
| Telefon: | +49 731 50 24 290 |
| Fax: | +49 731 50 24 134 |