Prof. Dr. Jan Beyersmann
Research Interest:
Survival and Event History Analysis
Statistical Methodology for Clinical and Epidemiological Studies
Courses:
Brief CV:
2013- Professor of Biostatistics, University Ulm
2012- Habilitation for 'Medical Biometry and Statistics', Medical Faculty, University of Freiburg
2005- Graduation Dr. rer. nat., Faculty of Mathematics and Physics, University of Freiburg
2001 - 2012 Scientist at the Institute of Medical Biometry and Medical Informatics, University Hospital Freiburg
2000-2001 Biometrician at Beiersdorf Research Centre, Hamburg
1999 Diploma in Mathematics, University of Duesseldorf
Book:
Some recent publications:
Allignol, A, Beyersmann J, Gerds, T, Latouche, A: A competing risks approach for nonparametric estimation of transition probabilities in a non-Markov illness-death model. Lifetime Data Analysis 2014; 20: 495-513
Beyersmann, J, Gastmeier, P, Schumacher, M: Incidence in ICU populations: how to measure and report it? Intensive Care Medicine 2014; 40: 871-876
Beyersmann, J, Putter, H: A note on computing average state occupation times. Demographic Research 2014; 30: 1681-1696
Beyersmann, J, Scheike, T: Classical regression models for competing risks. Handbook of Survival Analysis 2014 (ed. Klein, J, et al); Chapter 8. Example chapter, free for download here.
Current Projects:
Miscellaneous:
Completed Theses: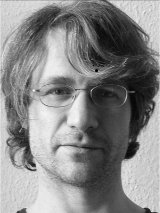 Address:
Ulm University
Institute of Statistics
Helmholtzstr. 20 (Room E.44)
89081 Ulm
Contact:
Phone: (+49) 731/ 50 33100
E-mail: jan.beyersmann(at)uni-ulm.de
Office Hour: Please make an appointment via e-mail.