Welcome to Entrepreneurs Campus
Welcome to our website. Here you will find information about us, what we are committed to and details about entrepreneurship. You will also find current event information, course dates and how our start-up support works.
Who are we and what do we do? We are a central institution of Ulm University with various transfer projects. We have been in existence since May 2022 and provide services for creative academics who want to develop their idea into a product or a business model. The Entrepreneurs Campus sees itself as a basis for our community to start a subject-specific network. With our courses you can expand your resume with entrepreneurial skills or give your startup a first foundation. In addition, we offer startup support from day 1 - you don't need a ready-made business plan to contact us. We believe that entrepreneurs or solution designers like you and us can achieve more as part of a community than if we are alone.
What drives us and what do we orient ourselves to? In 2015, the United Nations designated 17 Sustainable Development Goals (SDGs) that encompass the most pressing challenges facing our planet. These social and environmental problems are part of a complex system in which urgent action is needed. With this in mind, we aim to increase the potential for positive change by focusing our activities on specific areas: Technologies and entrepreneurship - biotech and artificial intelligence as well as materials research, nanotechnology, drones, robotics, fusion reactors or quantum computing. The common denominator: the roots are always in science, it's about "impact" instead of influencers, about future technologies on the edge of what's possible. Deep techs need two essentials to develop novel innovations: Time and money. This is because a lot of capital has to be invested in research, especially at the beginning, and it also takes several years for development until these innovations are ready for the market. A "Deep Technology" is rooted in the lower levels of the​​​​​​​ Technology Readiness Levels (TRL). In the beginning, there is scientific research that leads to an invention. In these exploratory early stages, there is often no expectation of a direct return on investment. This means that the research conducted in this phase is not directly focused on "problem solving" and is therefore more likely to be initiated and/or publicly funded by an academic R&D lab.
We work transparently and want to inspire as many people as possible with our enthusiasm. For this reason, we have several communication channels where you can get information. Here we give you an overview including links:
Newsletter: current topics, reference to economic and political discourses, events and registration links, teaching offer
LinkedIN: events, signup links, reviews, pictures and videos, startup news.
Instagram: we take you with us in our everyday life
Podcast: we invite interesting guests on the topic of entrepreneurship
Our digital press kit contains recent articles, pictures and event reviews. If there is a need for more information, pictures or if you have any questions, please send an e-mail to melanie.kamrath@uni-ulm.de.
Important note: The digital press kit is only available in German language
Click here for the press kit: Link

We tell you the stories behind the people and founding teams. Often a text, picture or short video is not enough. That's why we decided to publish regular podcast episodes to give room for more. You have a topic that should find a place in our podcast? Then write us.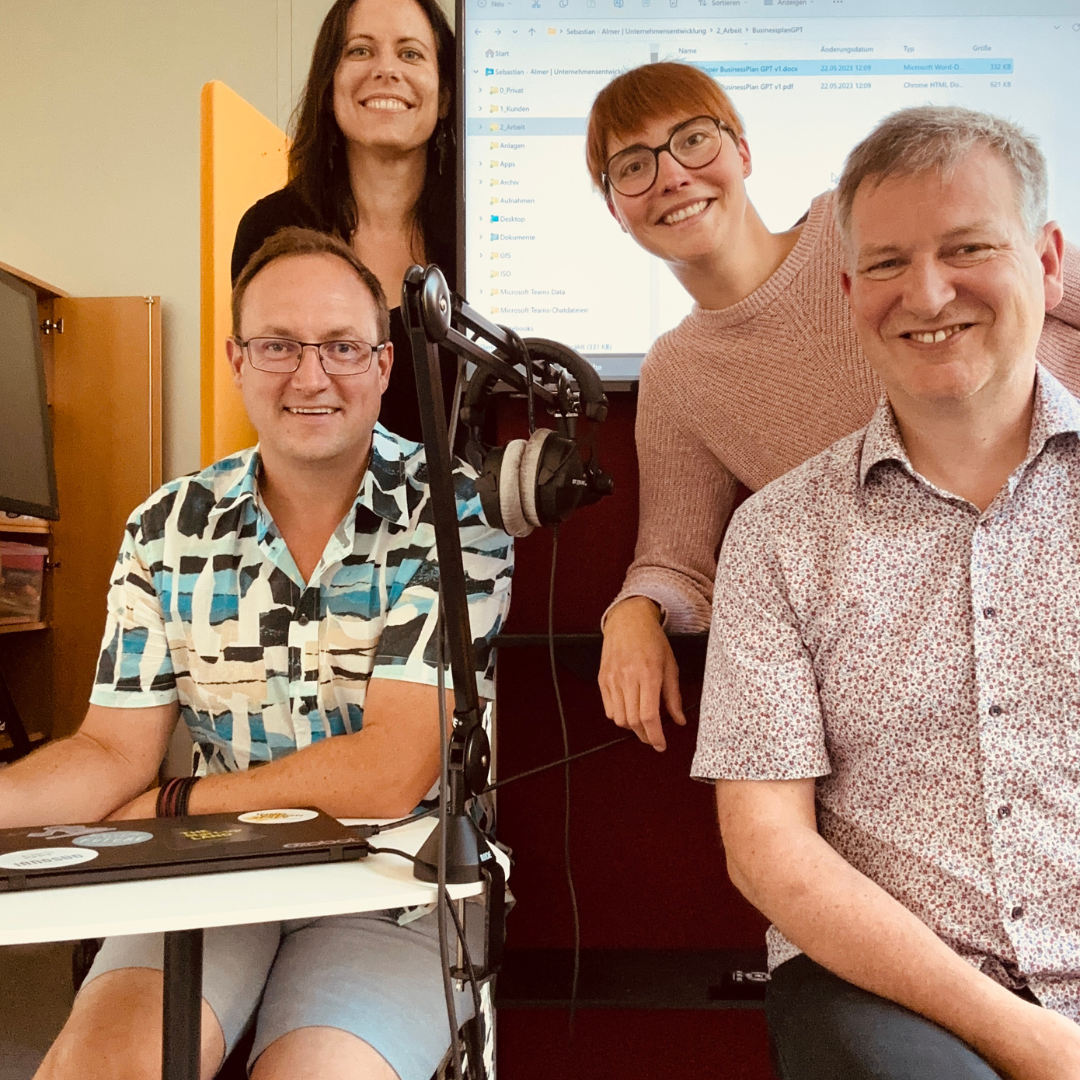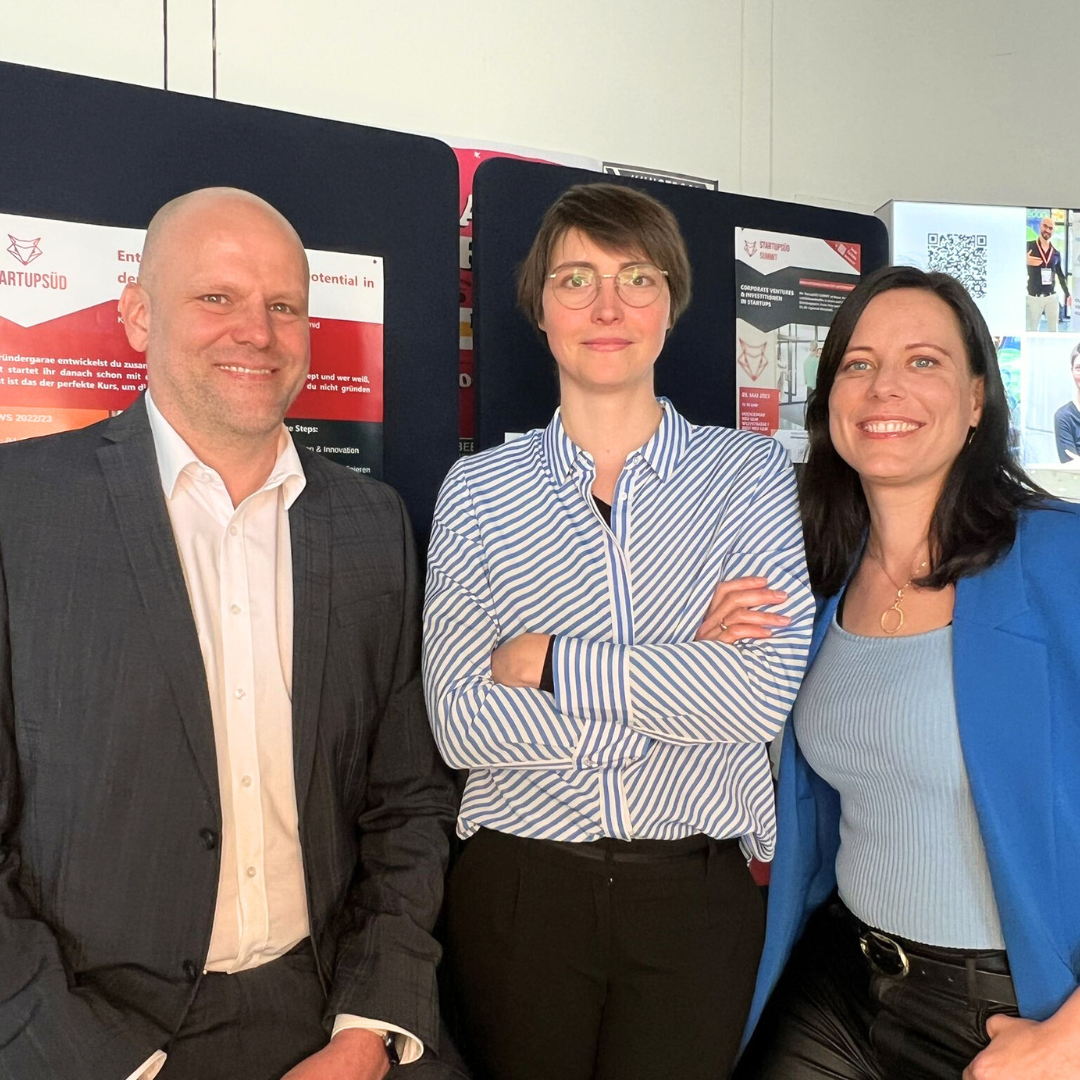 From Bench to Business with Joel Eichmann of Green Elephant Biotech
From Bench to Business with QTX: Arthur Dopler and Matteo Mohr
The Entrepreneurs Space is a creative space for start-up teams and people interested in starting a business. It is equipped with video islands, modern pin boards and movable walls, as well as stools and tables. You can find us in room N25, 2402, Campus South, Ulm University; by appointment. Would you like to use the room for a workshop or coaching?
You are welcome to write us an E-Mail to make an appointment.
Our address is Albert-Einstein-Allee 11, 89081 Ulm.
Privacy Policy Entrepreneurs Campus
Web design and editing: Melanie Kamrath
Images: Elvira Eberhardt