Institute of Comparative Molecular Endocrinology
The Institute of Comparative Molecular Endocrinology is the only zoological institute with an endocrinological focus in Germany to investigate the hormonal control mechanisms in stress, environmental and aging-related diseases with a focus on the immune system,metabolism and bone integrity, the and modification of the function of RAS GTPases.
As part of the teaching of the Department of Biology (Natural Science Faculty) and the Faculty of Medicine, we impart basic knowledge of molecular and cell biology as well as physiology and endocrinology and introduce students to current research issues.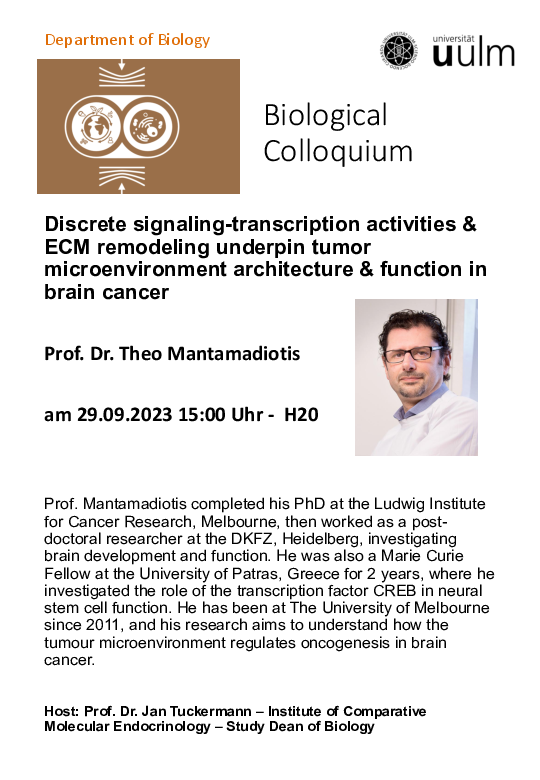 we currently have no vacancies
New publication in Nature Metabolism:
GR in macrophages protects from high fat Diet induced Insulin Resistance!
Nature Communications 2023 Apr 2014(1):2271. doi: 10.1038/s41467-023-37831-z (Link: https://pubmed.ncbi.nlm.nih.gov/37080971/).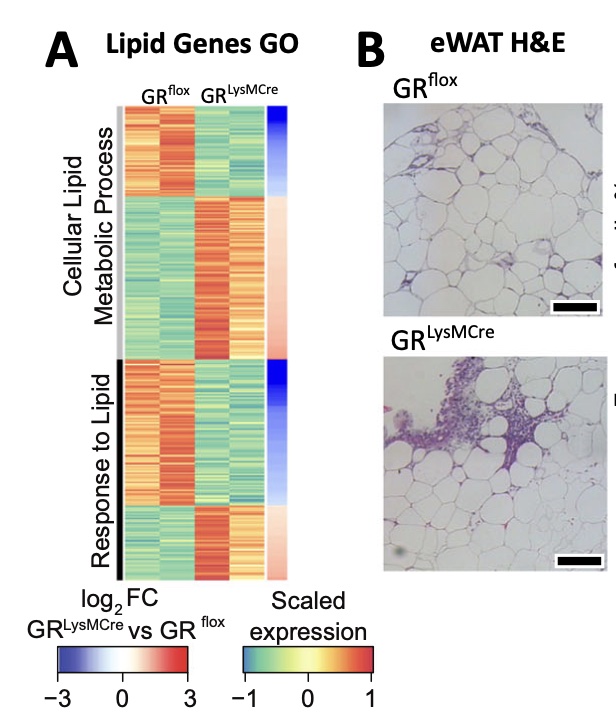 New Nutshell Review from Stifel et al. made it to the Cover of FEBS Letters: Novel insights into the regulation of cellular catabolic metabolism in macrophages through nuclear receptors. 596, Pages: 2617-262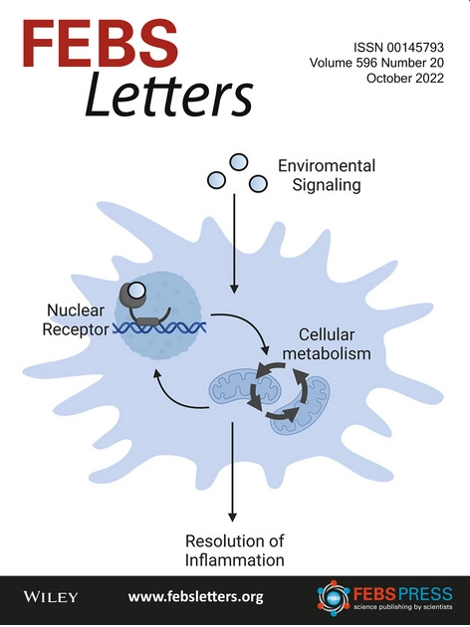 The oncogene RAS is often found in non-small cell lung tumors or other types of cancer. This "cancer gene" fuels tumor growth and, until now, could not be specifically switched off. However, researchers at the University of Ulm have now discovered a new function of the so-called glucocorticoid receptor: In interaction with RAS proteins on the cytoplasmic side of the cell membrane, the receptor can slow down tumor growth. The road to concrete therapeutic approaches is still long, but the study has already made it onto the cover of the scientific journal "Science Signaling".