M. Sc. Ellen Armella Bisle
Ellen Bisle studied molecular medicine from 2016-2019 and Molecular and Translational Neuroscience from 2019-2021 at the University of Ulm. In her bachelor thesis she dealt with the influence of traumatic childhood experiences considering genotype on hair cortisol. She wrote her master thesis at Boehringer Ingelheim in Biberach and focused on mitochondrial glutamate transporters and their influence on glutamate homeostasis and bioenergetics of astrocytes. During her bachelor studies she additionally acquired the certificate of expertise according to § 11 of the Chemicals Prohibition Ordinance. As part of her fellowship at the Studienstitung des deutschen Volkes from 2017-2021, she participated in the summer academies "Neurodegenerative diseases" and "Molecular psychotraumatology meets molecular nutrition physiology: Can a healthy diet help us stay psychologically healthy?". Since 2022 she is doing her PhD at the Department of Clinical & Biological Psychology at the University of Ulm. Her research focuses on the interaction of gut bacteria, the metabolome and biological changes in individuals with depression. Additionally, she investigates the effects of therapy on biological processes.
The interaction between the gut microbiome and psychological disorders as part of the "gut-brain axis"
Intestinal microbiome and its metabolic products
Inflammatory processes, cellular respiration and energy metabolism in the context of depression, and the influence of the gut microbiome on these.
MitO2Health: Biological mechanisms of depression and their significance for the success of therapy
Aug 2022- Jan 2023: Bridging programme for the career entry of female junior researchers, Ulm University
Since Feb 2023: Scholarship of the Studienstiftung des deutschen Volkes for doctoral student
Jan 2017-Oct 2021: Study Scholarship of the Studienstiftung des deutschen Volkes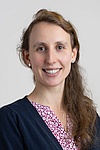 M. Sc. Ellen Bisle
Research Assistant / Doctoral Student
✉ ellen.bisle(at)uni-ulm.de
☎ +49-(0)731/50 26592
Π 47.2.259
Office hours
By arrangement