Application and Admission
The application phase for the winter semester 2023 will open on 1st April 2023.
For more information, please check our guidelines on:
Gloria Gessinger
Coordinator M.Sc. "Biophysics",
Coordinator M.Sc. "Quantum Engineering"
Room N25/3101
Office hours: Mo-Thu 9 am - 12 am
Department of Physics
Ulm University
Albert-Einstein-Allee 11
89081 Ulm, Germany
Tel.: ++49 (0) 731-50-22292
Quick Guide
Degree: Master of Science
Duration: 4 semesters (2 years)
Application period:
Winter semester: 01.04. - 15.05.
Summer semester: 01.12. - 15.01.
Start of programme: October and April
Language: English
Tuition Fees: 1500 Euro each semester - only non-EU students
Administrative fees: ca. 180 Euro each semester
Quantum engineering is an emerging exciting field at the interface between quantum physics and electrical engineering. After more than 100 years of research in quantum physics, knowledge has developed to the point where technical use on an industrial scale is possible, and we are at the beginning of a new industrial sector: quantum technologies. Quantum technologies aim at surpassing classical engineering approaches in the fields of sensor and measurement technology, in communication as well as in computing technology.
The range of potentially revolutionary applications of quantum technology relies on four pillars:
quantum computing, which promises computing power unimaginable today,
quantum simulation, which allows the simulation of complex quantum systems that today cannot be computed with a classical algorithm,
quantum sensing, which will revolutionize metrology in terms of sensitivity and accuracy, from brain to earth mapping,
quantum communication, which enables tap-proof data exchange in secure cryptography.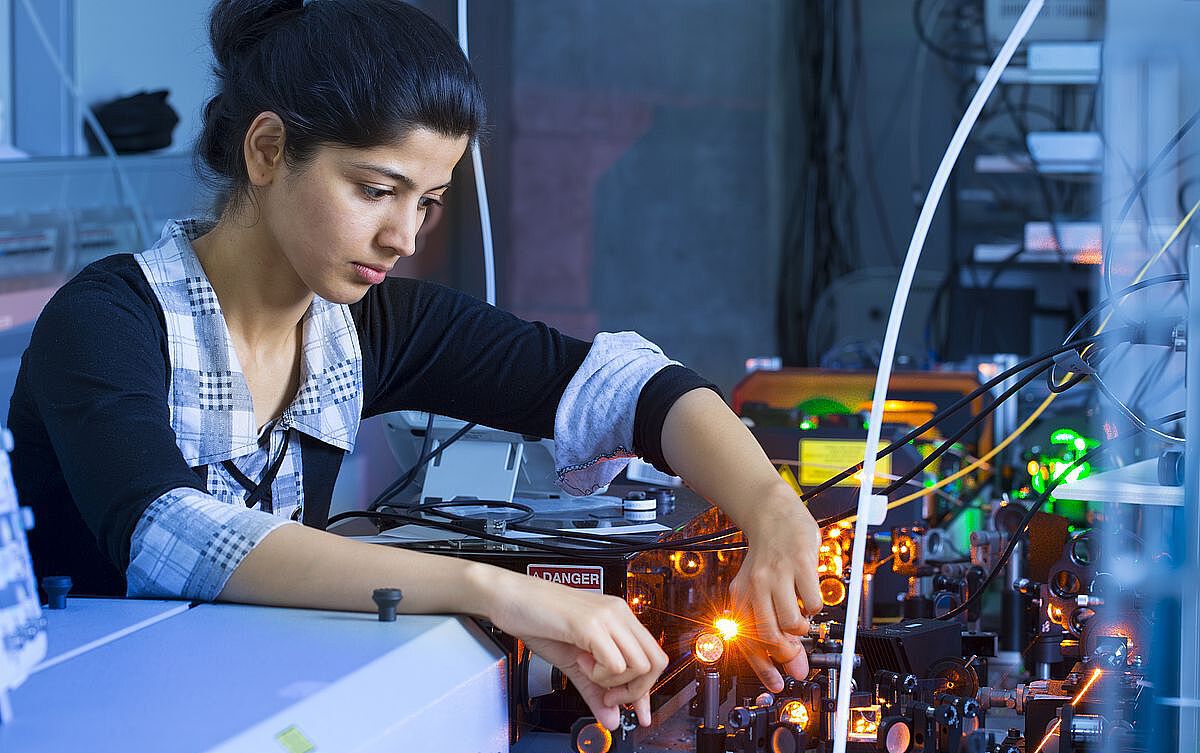 The aim of this master programme is to
provide a comprehensive education and hands-on research in quantum engineering and relative miniaturization methods,
prepare students to design, realize and test quantum systems for quantum enabled sensing, computing and navigation,
train the next generation of scientists in the interdisciplinary field of quantum technologies.
Students will complete courses from an adaptation area at the beginning of the programme, the scope and content of which may depend on whether admission to the Master's programme is based on a Bachelor in Physics or in Engineering. The adaptation area is designed to provide students from diverse backgrounds with the necessary skills to successfully complete the master's degree. In addition to core interdisciplinary lectures in quantum engineering, students may choose specialisation courses from the vast offer of quantum physics and engineering modules available at our university.
During the second year, students have the opportunity to carry out research at the academic level by completing an independent research project, or can choose to do an internship in an external institute or industry. Alternatively, students may apply for an exchange scholarship and spend the third semester abroad at a partner university. By completing the 6-months long Master's Thesis, students will conclude the strongly research-oriented degree programme.
Professional Perspectives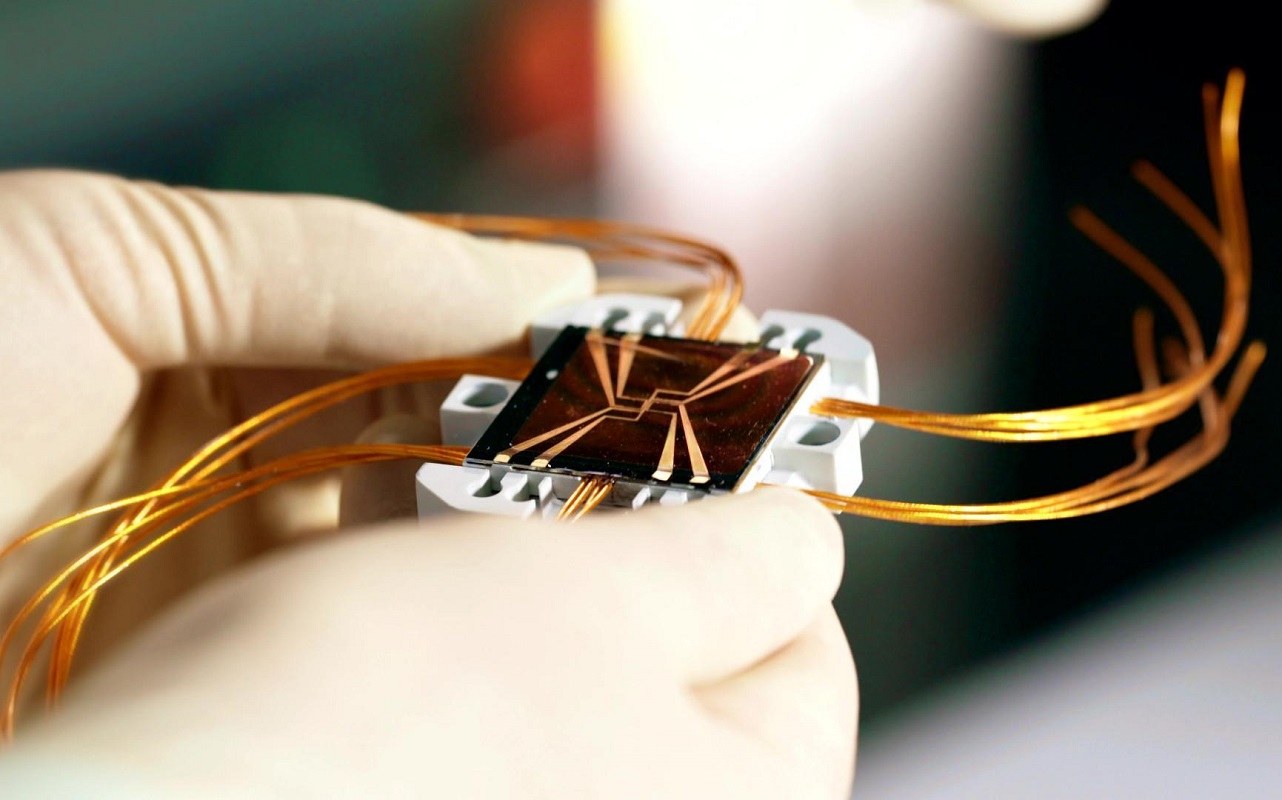 Students have the opportunity to get professional experience in the interdisciplinary field of quantum technologies already during the master.
It will be possible to join industrial research laboratories or one of the quantum deep-tech start-ups, already established within Ulm University or in connection with the DLR Institute of Quantum Technologies, either for a research project or for an internship.
Ulm University is involved in a series of start-up activities with partners from the regional technology transfer networks as InnoSüd, StartUpSüd as well as the TFU. In particular, the Entrepreneurs Campus supports entrepreneurial thinking and mindset as well as the development of start-up skills. Entrepreneurs Campus actively supports start-up projects from the initial idea to the spin-off through industry experts and coaches.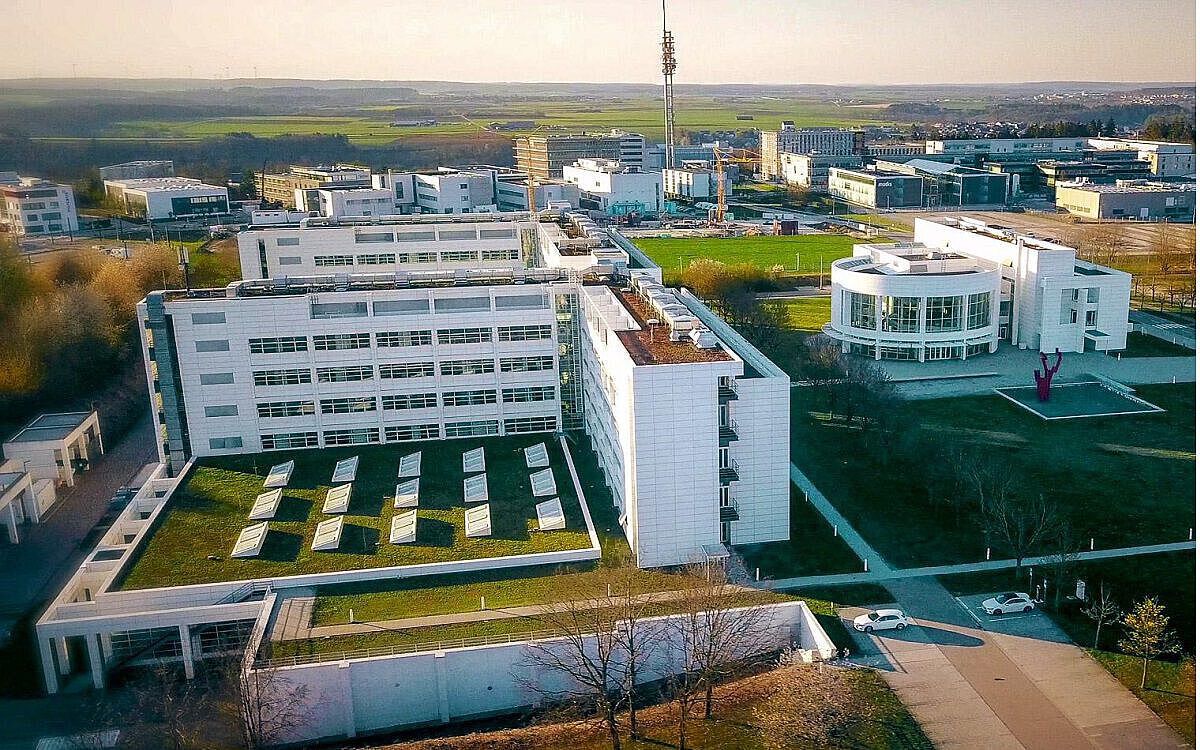 At Ulm University we are extremely proud to have the first ranked programme in electrical engineering (link) and two of the most cited scientists in the quantum physics (link).
The master in quantum engineering is the results of the combination of these two excellences: it is organized jointly by the Departments of Physics and Engineering of Ulm University together with the DLR Institute of Quantum Technologies in Ulm and in close cooperation with leading industrial research laboratories.
More than 40 years ago, the city of Ulm — the birthplace of Albert Einstein — founded Europe's first "Science City," a bold attempt to foster stronger ties between academia and industry and to facilitate the flow of knowledge from education to research to practical applications. The University campus and the University Hospital form the core of a unique and steadily growing collection of research institutes and companies.
Ulm University is particularly committed to creating cooperations and transfer networks, both within the framework of the Science City and beyond. The aim is to transfer high-quality technologies from science into economic applications through close collaboration between science and industry, as well as to create new products and services, and thereby increase the regional innovation potential.
An important impulse towards this direction is also provided by the recently founded DLR Institute for Quantum Technologies, which is already attracting promising start-ups in the field of quantum computing.
Ulm is a great place to live and to study. According to a ranking by Times Higher Education, which is based on research and teaching excellence, Ulm university is ranked 14 worldwide among all universities founded in the Golden Age of Higher Education, an era between 1945 and 1967 that is characterized by rapid university expansion.
Do you want to be at the forefront of the development of new exciting quantum technologies for applications on Earth and in Space?
Join Us!
Feel free to contact us: quantum.engineering(at)uni-ulm.de