Weidinger lab - open positions
PhD position "The role of Wnt signaling in zebrafish heart regeneration"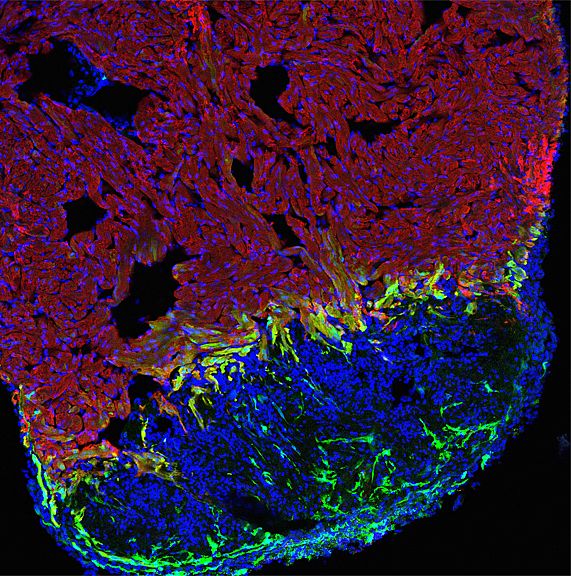 While heart injury results in permanent damage in adult mammals including humans, zebrafish can efficiently regenerate the heart. Our lab studies the underlying cellular and molecular mechanisms (Bertozzi et al Dev.Biol. 2022, Bertozzi et al Dev. Biol. 2021, Honkoop et al elife 2019, Wu et al Dev. Cell 2016, Zebrowski et al., elife 2015, Schnabel et al., PLOS One 2011). We have recently found that Wnt/beta-catenin signaling acts within cardiomyocytes to promote their regeneration (Bertozzi et al Dev. Biol. 2022). We have however also preliminary evidence that Wnt signaling has additional important roles in other cell types during heart regeneration. The successful PhD candidate will use state-of-the art in vivo experiments in zebrafish, including Cre-lox based transgenics, genetic mutants and RNASeq to elucidate the function of Wnt signaling in non-cardiomyocytes and to identify downstream targets that mediate the effects of the pathway.
We are looking for an enthusiastic, highly motivated scientist (f/m/d) who is dedicated to performing fundamental research.
We expect:
Training in developmental biology, molecular biology, cellular biology or related fields.
Enthusiasm for regenerative biology.
Excellent communication skills in spoken and written English.
We offer:
The opportunity to work in an international, dynamic and motivated team.
State-of-the art resources, including a 1000 tank zebrafish facility.
The possibility to join the international graduate school of Ulm University, iGradU.
Payment and benefits according to the collective agreement TV-L 13.
Applications including a CV, a statement of research experience and interests (max. 2 pages), and contact data for 2-3 references should be emailed to Prof. Dr. Gilbert Weidinger, gilbert.weidinger(at)uni-ulm.de until 30.4.2022.
Ukrainian scientists are highly welcome to apply! We can support you with the relocation to Ulm and the required paperwork for employment.