LAMP: Large-Scale Mobile Application Monitoring Platform
The digitization of healthcare has been advancing for years. Every day, over 200 additional apps are being added to the existing basis of over 300,000 apps that are available in the two major app stores (i.e., Google Play Store and Apple App Store). mHealth apps (i.e., apps for healthcare purposes) make up an ever-increasing share of this app repository, as the diverse capabilities of smartphones for data collection has shown to be highly effective.
Regarding the increasing number of apps in the stores, the demand for apps with a better quality has emerged. Since content review of mHealth applications is of general interest to both the app users and researchers as well as practitioners, app quality review instruments (e.g., in the form of standardized questionnaires) have emerged in various areas. Regarding mHealth, instruments like the Mobile App Rating Scale (MARS) and its German version (MARS-G) were therefore developed. Since the latter instruments are mainly used in a research context, platforms like the Mobile Health App Database (MHAD) try to collate app quality ratings and present the results to a broader audience. These efforts are intended to assist end users in selecting appropriate mHealth apps based on app quality ratings by domain experts.
In existing DBIS research projects, which pose an intensive app use (e.g., TrackYourTinnitus or Corona Health), we were able to determine that apps on various devices with different Android versions or configurations led to different behavior. The latter affected the app's functionalities, for example, by not correctly executing background services like GPS tracking or receiving notifications from server applications. Since the mental health research method used in the aforementioned projects requires reliable adherence to data collection schedules, a high degree of software product quality is crucial to data quality. Especially in modern research fields like Digital Phenotyping, which rely heavily on smartphone-based data collection, various study requirements must be ensured by the app.
As there is a plethora of different smartphone configurations (e.g., hardware, OS version, OS vendor, user settings, etc.), creating a generalizable view on this topic requires a monitoring approach that is both versatile and suitable for large-scale use. For this reason, we developed LAMP: a configurable monitoring framework for large-scale mHealth application research. With LAMP, we want to investigate the behavior of smartphone apps in the wild in order to gain insights into the execution of Android apps. The framework is designed to host multiple large-scale studies (including automated data reporting) and with a focus on low resource consumption and data minimization. Eventually, LAMP shall help practitioners and developers to design high quality mHealth apps.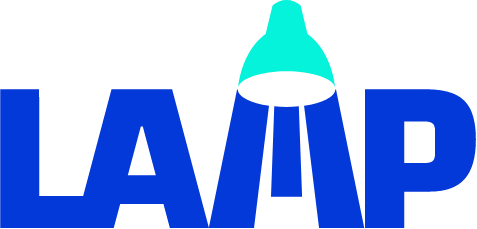 Ulm University
University of Würzburg
The LAMP project has been running since 2021.