Tinnitus is a frequent disorder and its treatment is elusive. Many different treatment options have been investigated but most trials provided inconclusive results with some patients responding and many others without any benefit. These results suggest that there exist different forms of tinnitus which differ in their pathophysiology and their response to specific treatments.
A challenge for tinnitus treatment and tinnitus research is therefore the identification of the most promising therapy for a specific patient. One approach to address this challenge is the systematic assessment of tinnitus patients in many clinical centers with standardized instruments (e.g., psychoacoustic measures, questionnaires). For this purpose the Tinnitus Research Initiative database has been created, which is further developed and enlarged in the current COST Action TINNET.
The Tinnitus Research Initiative Patient Database is a large multinational and rapidly growing patient data base project, in which every interested clinician and researcher can participate
Participation in the database project enables the clinician to have fast and comprehensive overview about patients' clinical characteristics and changes under treatment and thus improves the quality of patient management
The large multi-national cross-sectional and longitudinal database of tinnitus patients is a unique resource for profiling of tinnitus patients and identification of outcome predictors for various therapeutic approaches.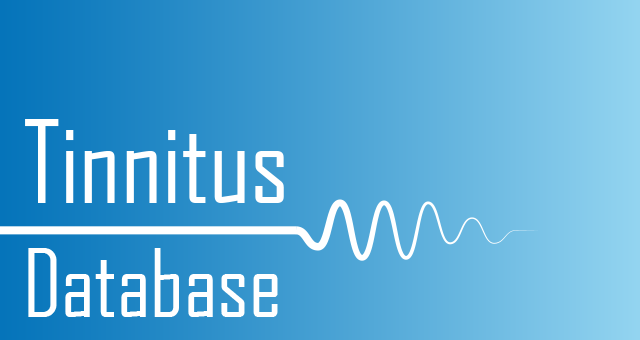 Ulm University
Dr. Rüdiger Pryss
Ulm University, Institute of Databases and Information Systems
Michael Stach
Ulm University, Institute of Databases and Information Systems
Jochen Herrmann
Aliyar Aras
Norman Thiel
Robin Zöller
Marc Schickler
Ulm University, Institute of Databases and Information Systems
Johannes Schobel
Ulm University, Institute of Databases and Information Systems
Dr. Thomas Probst
Georg-August-Universität Göttingen, Clinical Psychology and Psychotherapy
Prof. Dr. Manfred Reichert
Ulm University, Institute of Databases and Information Systems



University of Regensburg
Dr. Winfried Schlee
University of Regensburg, Department of Psychiatry and Psychotherapy
Susanne Staudinger
University of Regensburg, Department of Psychiatry and Psychotherapy
Prof. Dr. Berthold Langguth
University of Regensburg, Department of Psychiatry and Psychotherapy
PD. Dr. Michael Landgrebe
University of Regensburg, Department of Psychiatry and Psychotherapy
Dr. phil. Martin Schecklmann
University of Regensburg, Department of Psychiatry and Psychotherapy