Philipp Hehnle erwarb an der Dualen Hochschule Baden-Württemberg in Stuttgart den Abschluss Bachelor of Science in Angewandte Informatik und absolvierte im Anschluss sein Masterstudium in Informatik an der Hochschule Konstanz. Das Masterstudium schloss er 2018 ab. In seiner Masterarbeit beschäftigte er sich bereits mit dem Thema Geschäftsprozessmanagement. In seinem weiteren beruflichen Werdegang spezialisierte er sich auf das Geschäftsprozessmanagement im Speziellen der Prozessdigitalisierung mit unterschiedlichen Workflowmanagementsystemen.
Als externer Doktorand untersucht er, wie sich Prozesse flexibel digitalisieren lassen, sodass sie konfiguriert als Prozessvarianten in verschiedenen Umgebungen eingesetzte werden können. Dabei baut er auf Konzepte aus dem Software Product Line Engineering sowie auf Konzepte zur Gestaltung von flexiblen Prozessmodellen auf.
Prozessvarianten
Process Configuration Management
2017
Hehnle, Philipp; Keilbach, Pascal; Lee, Hyun-Jin; Lejn, Sabrina; Steidinger, Daniel; Weinbrenner, Marina; Langweg, Hanno (2017): One Click Privacy for Online Social Networks. In: Stefano Tonetta, Erwin Schoitsch und Friedemann Bitsch (Hg.): Computer Safety, Reliability, and Security. SAFECOMP 2017 Workshops, ASSURE, DECSoS, SASSUR, TELERISE, and TIPS, Trento, Italy, September 12, 2017, Proceedings, Bd. 10489. Cham: Springer International Publishing (Lecture Notes in Computer Science, 10489), S. 435–442.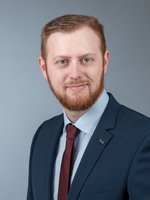 Philipp Hehnle
Externer Doktorand
Büro: Geb. O27 - Raum 523
Sprechzeiten nach Vereinbarung
| | |
| --- | --- |
| Telefon: | +49 731 50 24 131 |
| Fax: | +49 731 50 24 134 |