Institute of Distributed Systems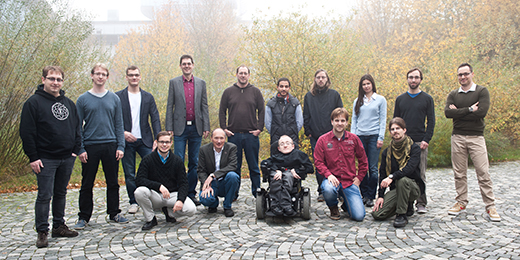 The Institute of Distributed Systems is actively researching scalability, reliability, security and privacy, self-organization, and complexity management issues in distributed systems. We apply our research to a wide range of practical use cases, including cloud computing and vehicular communication networks.
Moreover, we offer lectures and projects related to our research, including computer networks, distributed systems, and security and privacy.
Our Most Recent Publications
2001
360.
F. J. Hauck, U. Becker, M. Geier, E. Meier, U. Rastofer and M. Steckermeier, "AspectIX: a quality-aware, object-based middleware architecture" in Proc. of the 3rd IFIP Int. Conf. on Distrib. Appl. and Interop. Sys. - DAIS , Krakow , Sep. 2001.
356.
F. Kargl, T. Illmann, S. Schlott and M. Weber, "<prt>WAPCam - Eine multimediale Anwendung in der Studentenausbildung</prt>" in Workshop 'WAP - Interaktionsdesign und Benutzbarkeit', Mensch und Computer (MC) , Bad Honnef, Germany , 2001.
Click here for an overview of all our publications.